Tell me you can name that song! I'm actually terrible at being able to name song titles, but I can kinda sing the ditty to most songs. Luke is actually pretty amazing at being able to name song titles. It's a bit of useless skill to have, right?! I guess if I was amazing at it; I might feel different. lol. Anyways, today I want to chat a bit about the hide rug that we bought for the Eat-in Kitchen and what made an amazing difference it's made.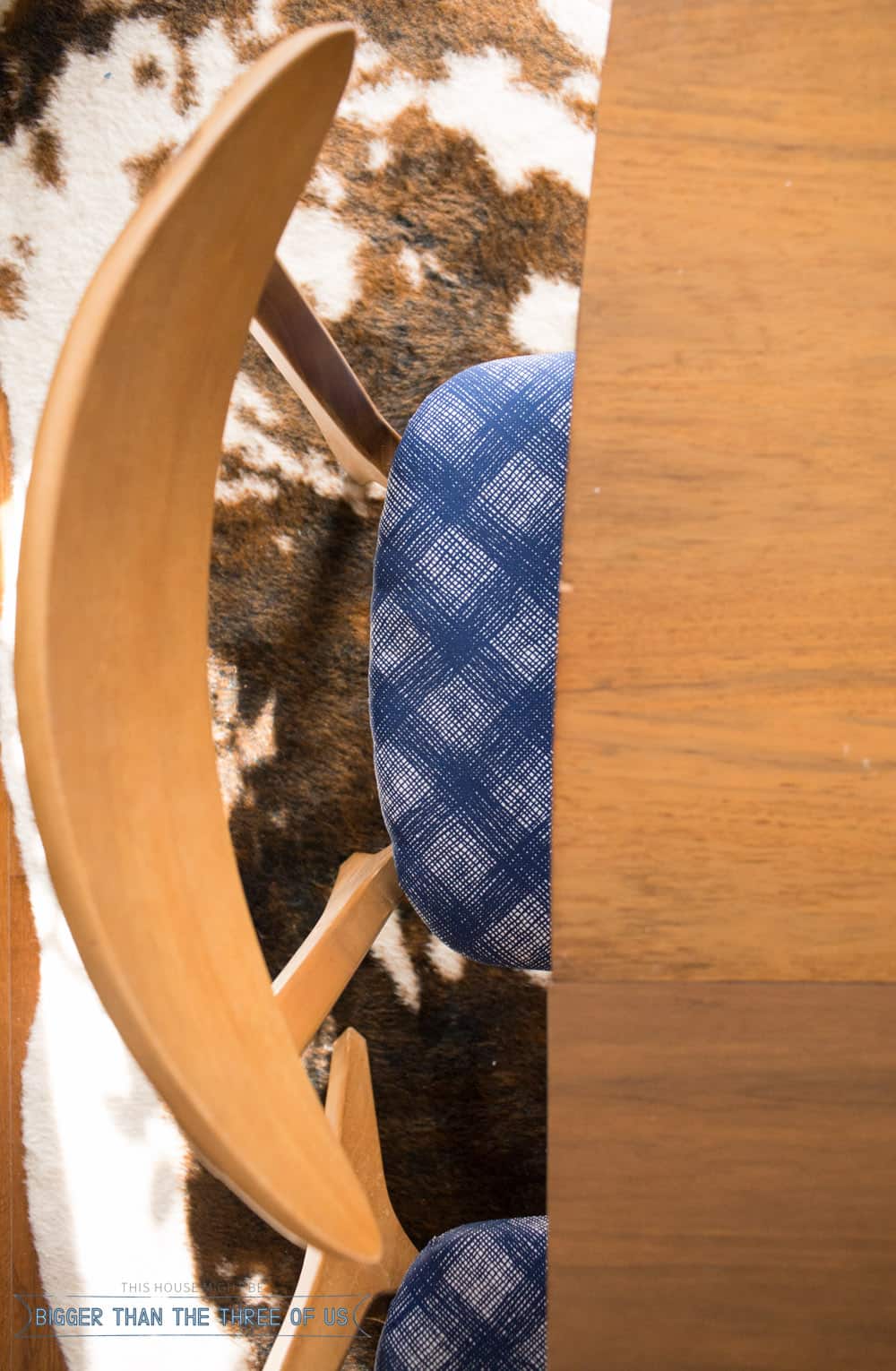 When I decided to go for a hide rug in the kitchen, I knew it would have to be affordable. Although we only have one kiddo, he's still young and we do have quite a few playdates. Meaning, there are quite a few spills. So as much as I like to invest in quality pieces, in this particular case, it just didn't make sense.
I ordered this hide rug from Overstock. At just over $150, it wasn't a huge investment. When it arrived, to be honest, I was very pleased (well, after the initial freakout that it was too rustic). Once I actually rolled it out in the space, I kinda loved it. I say 'kinda' because I'm totally that person that needs a little while to let new changes grow on them. If I get something new and I like it, usually, over the course of a few days, that 'like' turns to 'love.' For example, the DIY plank wall was exactly the same way. When I first got it up, I liked it but didn't love it. It turned to love once I got used to it. Weird huh?
Anyways, I put the rug under the table and we used it for a few days. Very quickly, I noticed that the rug would bunch when the chairs were scooted in and out. The rug is pretty thin, so I should have expected that but I just didn't think about it.
Rug Pad USA saved the day when they sent me a rug pad to review. Since the cowhide rug is not a typical shape, I needed a rug pad that could be cut to the shape of the rug. They sent me the Eco-Solid rug pad.
The pad arrived and, to be honest, I was blown away by how thin it was. Then, I was really surprised by the texture. I have two other rug pads in the house and both of them are completely different than this one.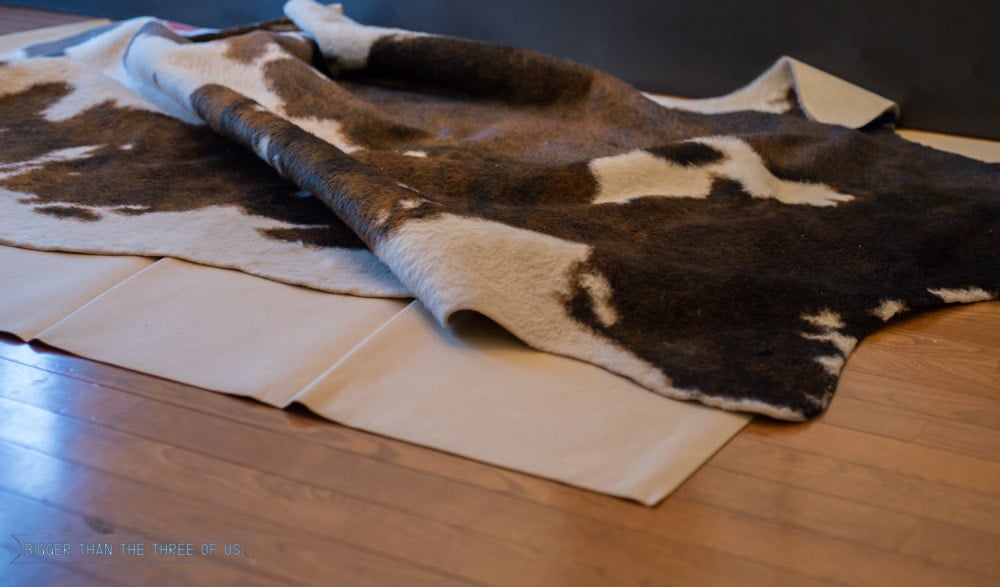 I unrolled it and laid the hide over the top. I knew I needed to cut the rug pad so I used the hide as a guide and cut about one inch in around the sides.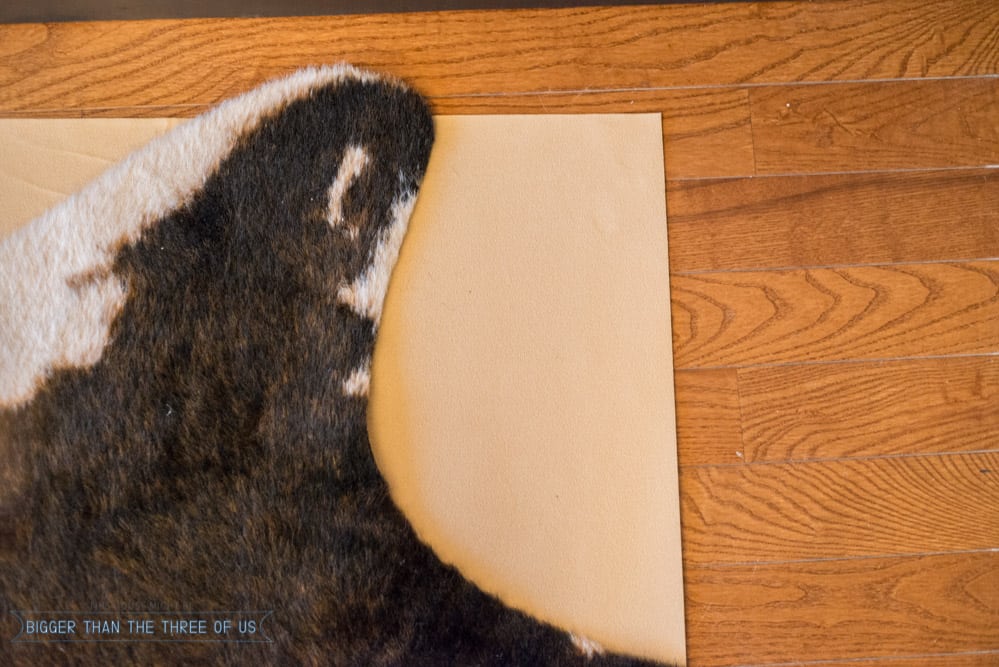 The pad was easy to cut.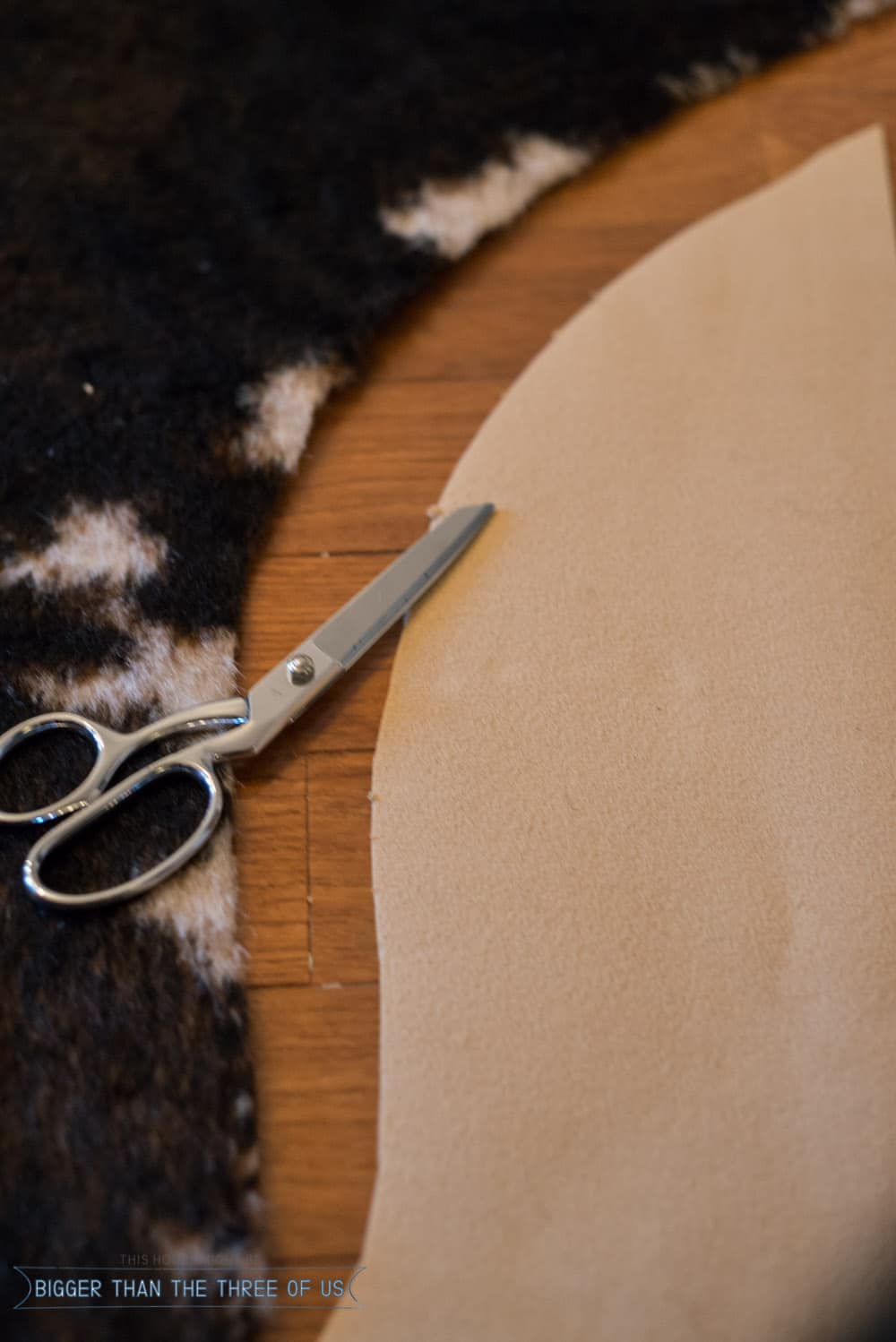 Once the pad was cut, Luke helped me move everything back in to the kitchen.
To be frank, I didn't know that there was a quality difference in rug pads. I'm not paid to say this, so believe me. I will only be buying this type of rug pad in the future. It doesn't move, doesn't bunch and doesn't even look like it's there. I'm so impressed with the quality.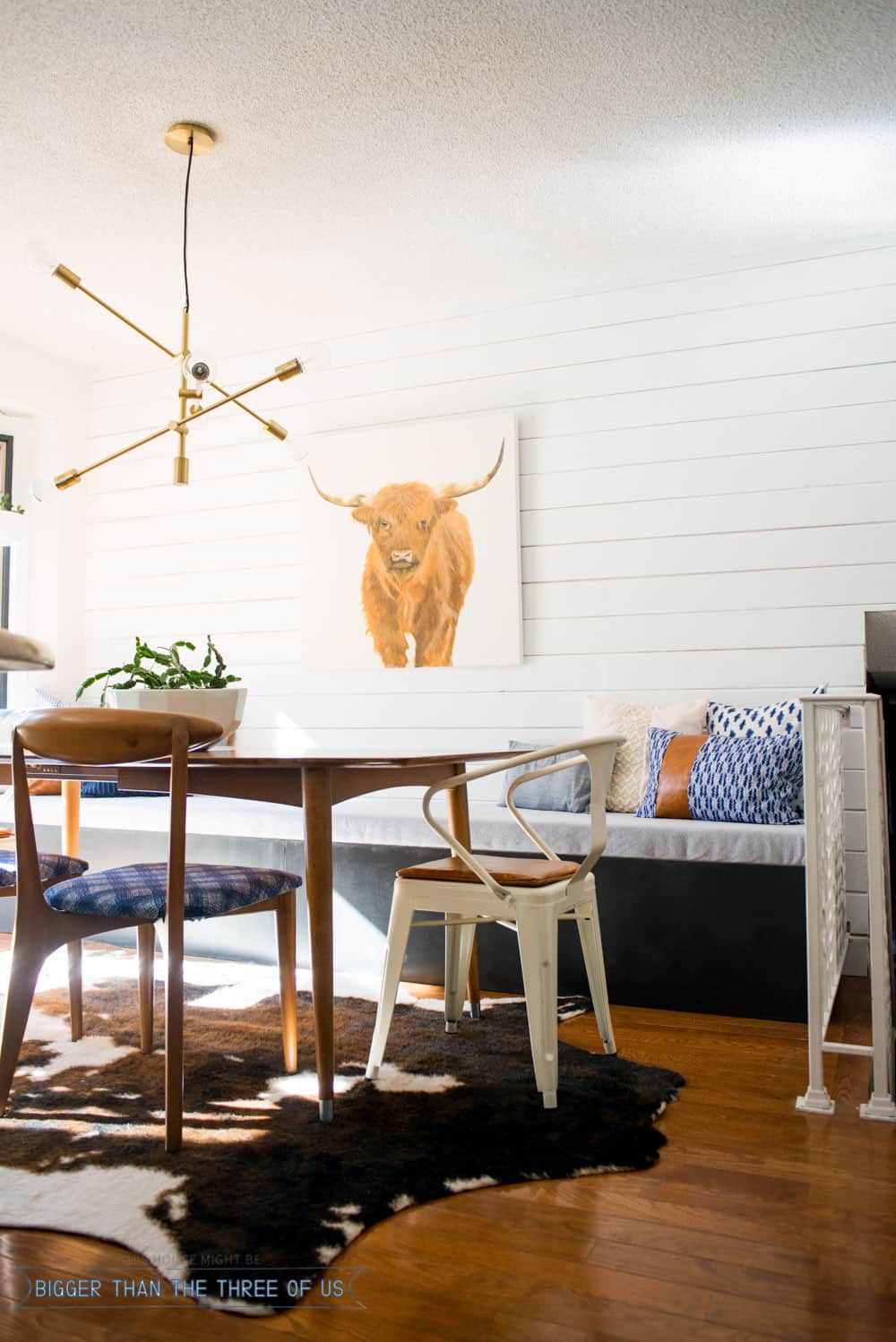 After living with it for about a month, I can definitely say that it's going to work perfectly in this space with this rug.
So, if you are in the market for a rug pad, go check out Rug Pad USA – I know you won't be disappointed.
* I wasn't compensated for this post, but Rug Pad USA did provide me with the product. As always, I will only recommend a product that I've tried and loved. If you'd like, feel free to read more on my Privacy and Disclosure Page.