I feel like I'm kickin' butt in the dining room, but I am SO TIRED OF PAINTING! See all the arrows below?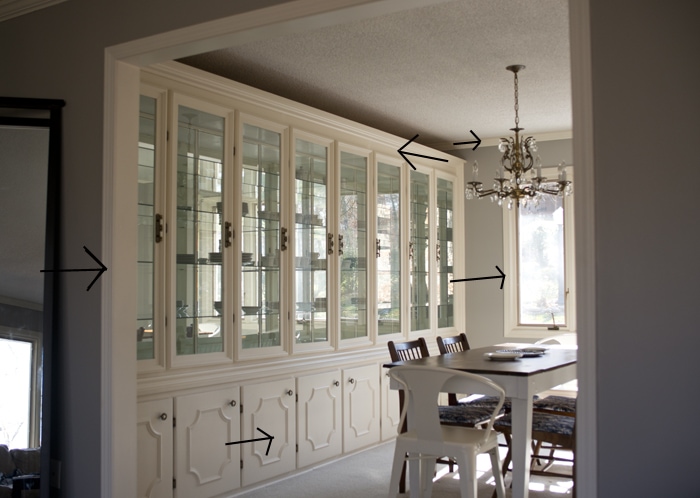 Those are all in the process of being sanded, primed and painted.  Well, actually the window (you can only see one pane in this picture) is completely done. The door jam looking in to the dining room is also completely done.
What you can't see in the above picture are the baseboards. We can't leave those guys out. We have carpet in the room, so we decided to use packing tape along the carpet (hoping there wasn't any seepage). I'm here to report that it totally worked. Much easier than taking all of the baseboards off to paint (I only wish I knew this two rooms ago). =)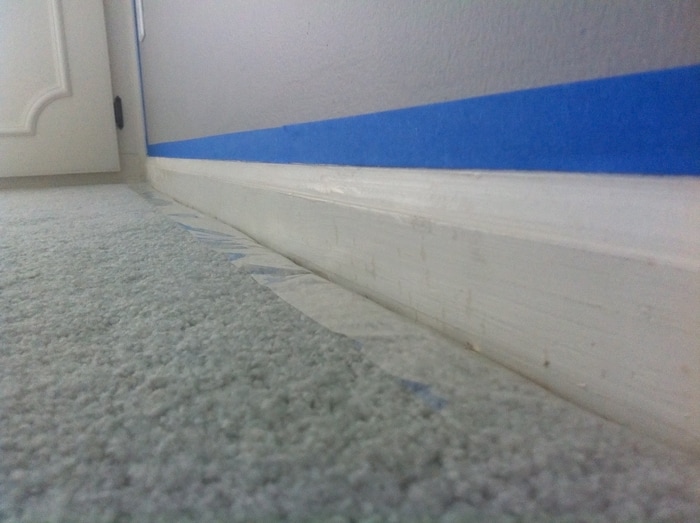 You all know what I'll be doing this weekend…pulling the "It's Mother's Day" card and asking the hubby to finish it. Just kidding. He hasn't worked on any of it yet, so he is actually due to put some work in. I'll let you know how all of that goes down. =)
Have a great Mother's Day.