You guys tired of hearing about our hallway bathroom in progress? I am! But, it's looking soooo good. So, I have to share.
We've put two coats of primer and three coats of Benjamin Moore Advance paint on the cabinet and built-in bases.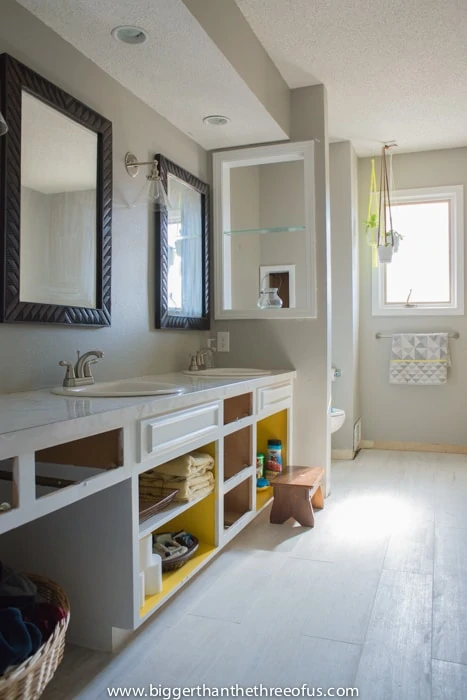 I love how the paint finished but boy, oh boy, did it leak through the tape. Luke has quite a bit of wall touch-ups to do.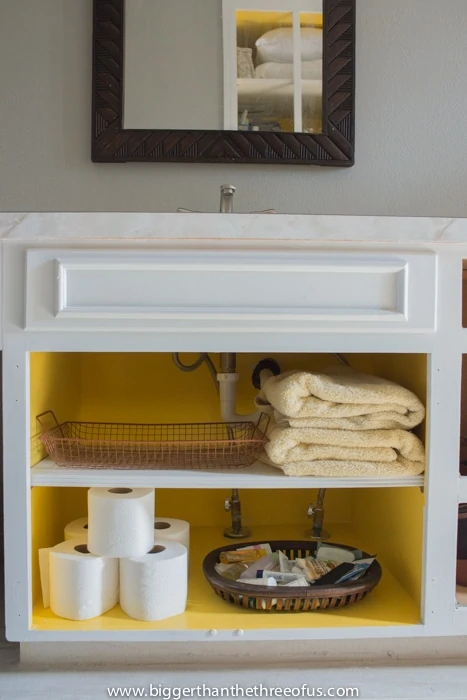 I had some left-over paint from our bathroom (Fuzzy Navel by Olympic), so I decided to spruce up the insides of all the cabinets. It made it fresh and bright which put a smile on my face.
I picked up that wire basket (the one on the top shelf under the sink) at Goodwill for .50. I'm not sure what I'm going to put in it, but I really like it under there.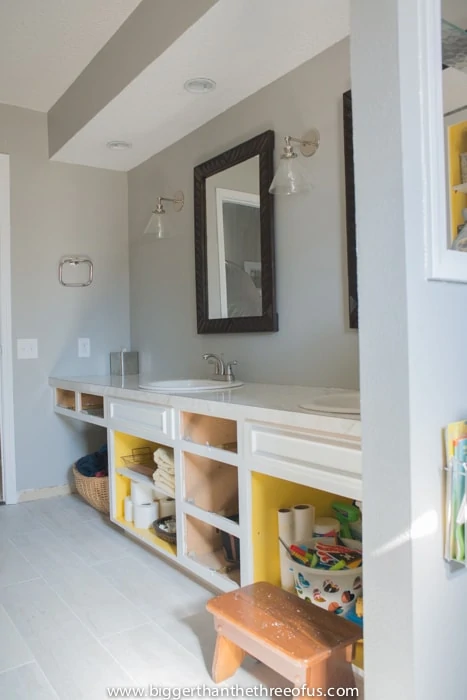 We are still missing baseboards, but we did decide to go ahead and just buy new ones. I'm excited about the upgrade. I'm going to go for taller but less ornate.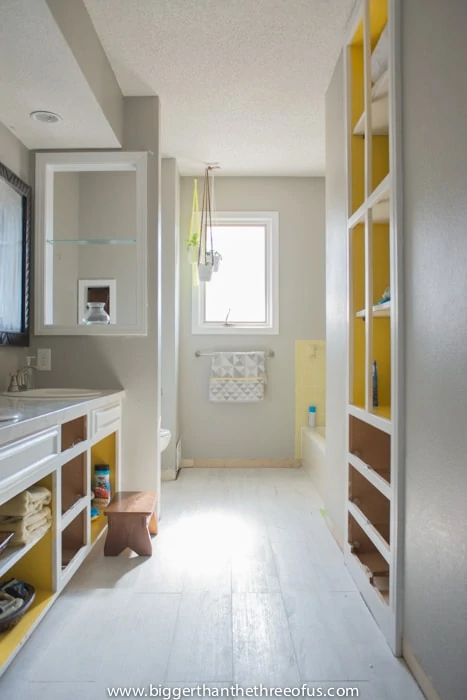 I'm not sure about the glass shelf in the peek through area. I actually decided that I didn't like the one after these pictures, so I moved it up and added another. They may stay or go, we will see. Next up, is finishing the doors/drawers (which I will not update you on ... I know you are thanking me) and the baseboards.
After that, decorating. I think I have most of the decor, but I'm sure I will find something to buy or DIY when we get there. Oh, and if you missed it, check out my DIY leather strap hanging planter that I did earlier this week.
Hope you all have a great weekend.