Well, we now have a freshly painted white living room and, to be honest… I'm not sure what I think about it. Indecisive? Usually, I'm not. But, for some reason our living room paint color is a hard one for me. Before I share all the pictures of how it looks now, let me show you the two other colors we've had in the space.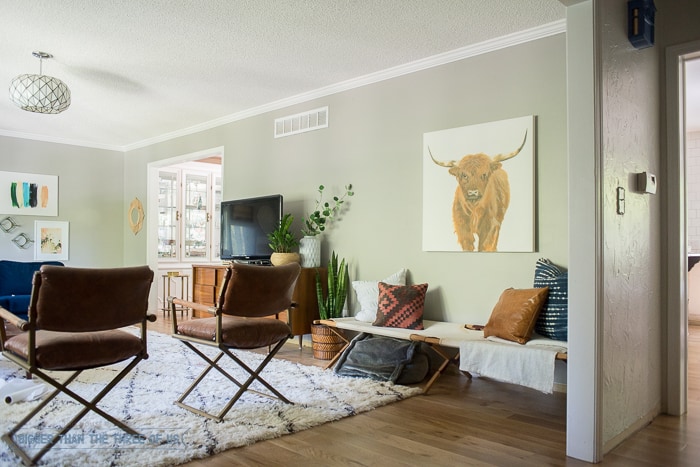 The first color we used in the space was Grey Husky. I actually loved that color and used it in a few different rooms (our travel hallway which I'm still working on still has it as does the hallway bathroom).
As my style has evolved, I've changed things (as you can see from these images of our living room) and paint has been one of them.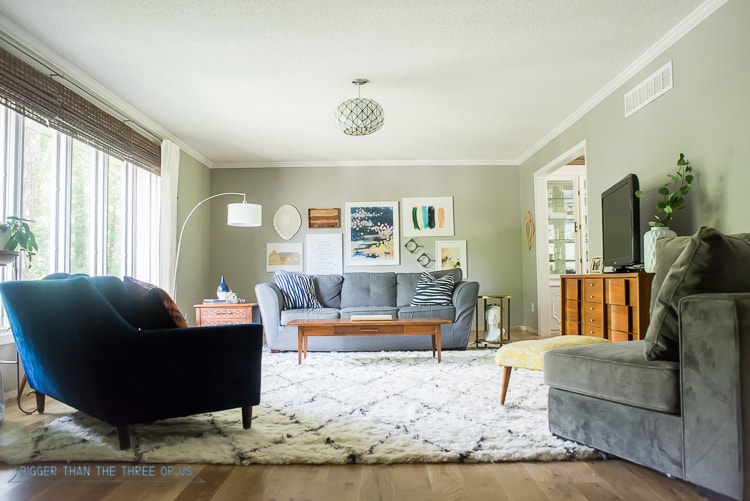 Earlier this year, or maybe late last year, I painted the living room "Classic Gray" by Sherwin Williams. It had been recommended to me from quite a few different people.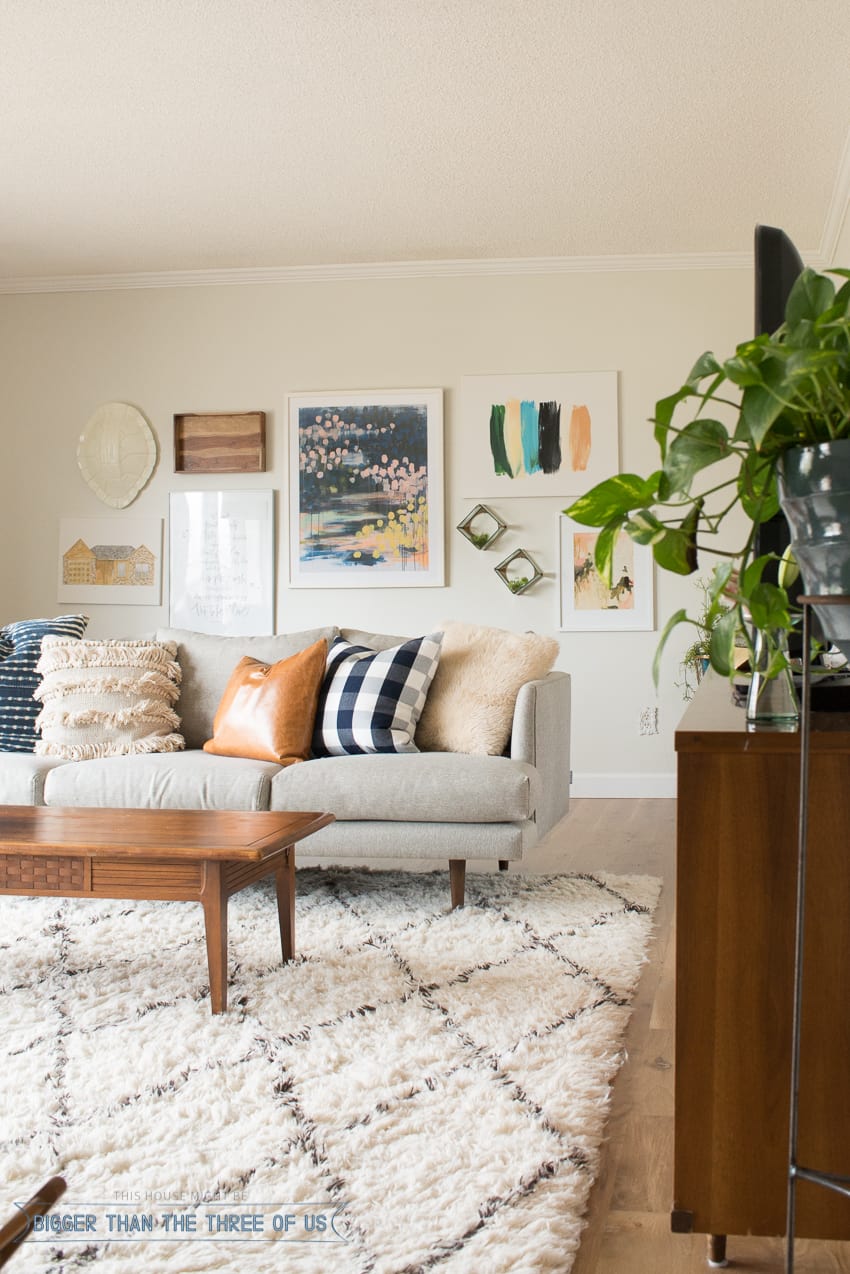 I liked it in some lighting and on some walls but on others, it pulled a yellow/cream, which I hated. Then, as we tweaked the space with a new couch and less color… I felt like it pulled even more yellow.
…