... I think I can say that we are on the home stretch. I don't know how it happened, but all of a sudden it just clicked that I could do it. I could paint those dang cabinets. I mean, that was the plan the whole time, but I actually feel like it can be accomplished now. I think it's because we finished the sanding part. Yep, you heard me right. Wow, that was a long time coming. Last weekend, Luke finished sanding all the built-ins. This week, I deglossed the cabinets twice using Klean Strip Deglosser (found at Home Depot). The bottle says that you don't have to sand to use this product, but we figured that if we sanded and used the product then we would be golden. =)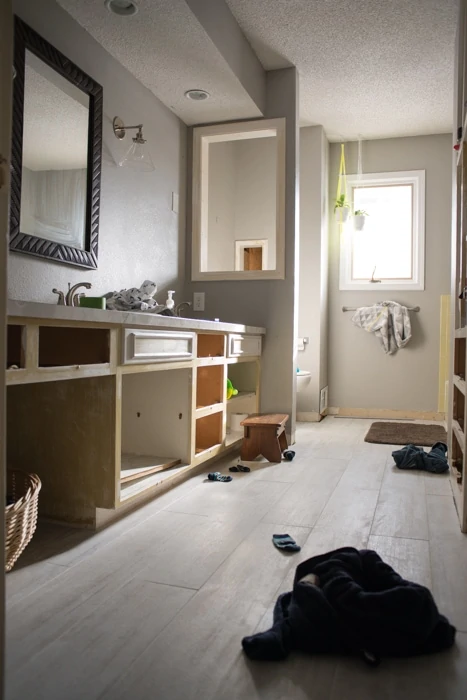 Oh, and I'm keeping these photos real ya'll....like dirty laundry real. =)
Tuesday, I got my big-girl pants on and invested in what is supposed to be the BEST cabinet paint on the market. Or one of them. I read a thousand reviews and I just kept coming back to Benjamin Moore Advance. So, I bit the bullet and bought a gallon.
(After Sanding/Before Primer)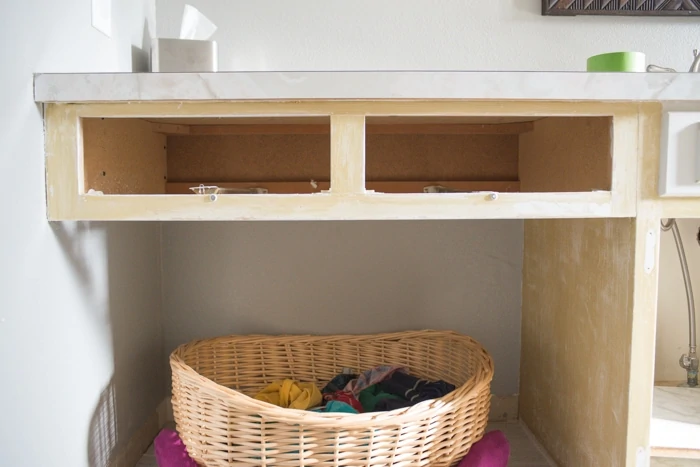 Because I actually bought the Benjamin Moore paint, I decided that I should really get to the priming of the cabinets first. I did one super-thin coat of Kilz Oil Based Primer. That was my first time using a brush with oil-based paint and man, was it sooooo different than latex. Runny, runny, runny. Again, I wanted to try to use one of the better products because this bathroom is going to be abused used by a FOUR year old BOY. I still have one more coat of primer to go, but I'm definitely making progress.
(After 1 thin coat of Primer)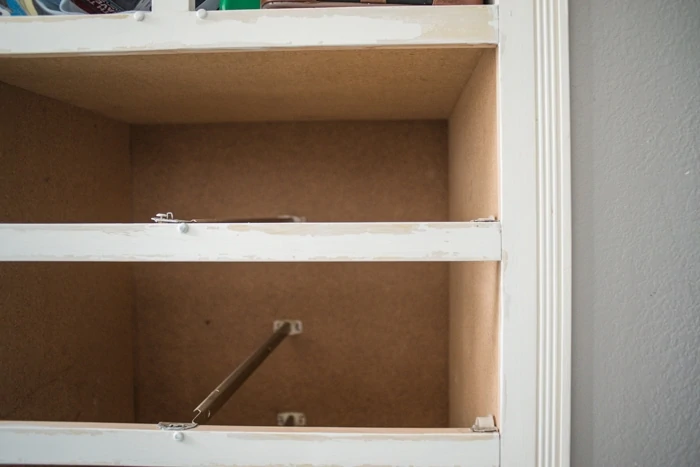 We hope to have the bathroom cabinets completely finished over the weekend. It's supposed to be in the 50s so I'm planning on using my paint sprayer all weekend long. I'm excited. Other than that, we are trying to make some decisions on refinishing vs. buying new baseboards. I'm leaning towards buying new ones. The price for the bathroom really wouldn't be that much and they would be fresh and new. My thinking is that we mix old and new together and we get something good. We kept the old cabinets so let's let the old baseboards go. I'm pretty sure I can convince Luke to my way of thinking.
                                   This isn't decor/diy related at all but ...
I came across these pictures yesterday and thought they were very moving. Just thought I would share.
Have a great weekend!