Surprise! More painting has happened over here. We painted the bathroom (gray – again!) and gave the dingy window trim a bright coat of white. The bathroom and the hallway were both rolled at the same time, but the edging took a bit of extra work. The bathroom has some crazy ledges, built-ins, etc. All of which make cutting in a bit time consuming. You can see a drastic change in the window. I love the updated look, but I'm dreading tackling all of the dinginess that is still in the bathroom.
Quite the before and after:
I wish I had taken a picture before we put the gray on the walls.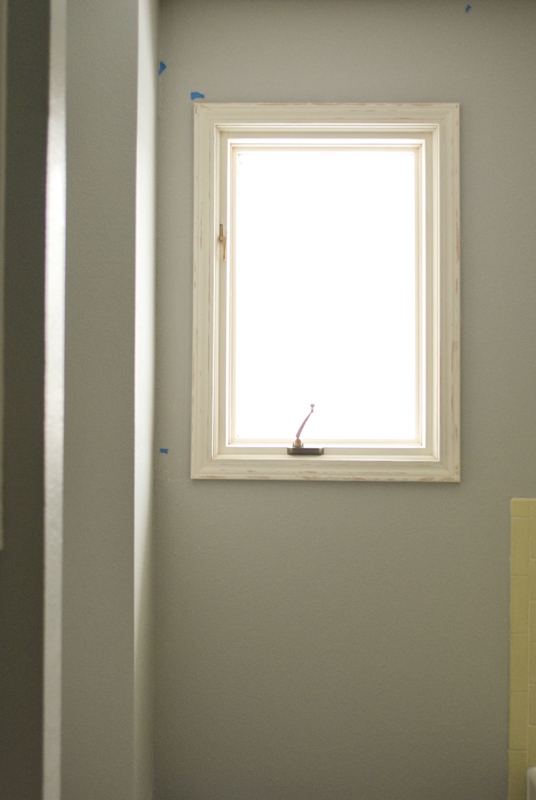 Please ignore the blue painters tape that appears here and there. They were my little markers to touch-up (which Luke did).
On the window trim, we used the electric sander to sand the window down (it already had chipping paint). We deglossed it after sanding.  After that, I applied a coat of primer and then two coats of white paint. 
One step closer to being finished.
p.s. The mirrors and lights are now up. Pictures coming soon!