Hope you all had a good weekend. Ours was pretty busy. We took a small trip to Columbia. I had a few photo sessions and we got to have friend/family time. Columbia has an amazing toddler water park and Greyson loved it. Unfortunately the tail end of the trip went bad. The little guy got sick during the night on Saturday and just got progressively worse. Yep, high fever and vomiting. Just what you want when you are out of town. We made the best of it and now we are home. He is still sick, but being home helps everything.
Anyways, you guys didn't want to hear all that did you? You want to know about house stuff. Well, I'm so excited to start on our next project….the "big boy" room. When we bought our house, Greyson's room-to-be was dark maroon with floral wallpaper. Not what you think about when you think of a little boys room, right? Well, the day after we closed on the house, we jumped in and started ripping down the wallpaper and painting. I wanted a light grey and after trying out a few samples we picked one and went with it. Well, the "grey" turned out to be a light/baby blue. Not my favorite, but a definite improvement over the maroon. We were on a time crunch, so we left it and moved all of his stuff in. I threw some frames on the wall and made curtains and that was pretty much it. I knew that I wanted to focus on the room at some time, and I think we have finally come to the right time.
Greyson decided that he was too big for his firetruck bed. I was waiting on this decision, but I wanted him to make it. The bed that he had was still the crib mattress and we've been trying to talk up the "big boy bed/mattress" and it finally seemed to work. Yes! So, let me catch you up on what we are working with.
This is pretty much the only "before" picture that we have: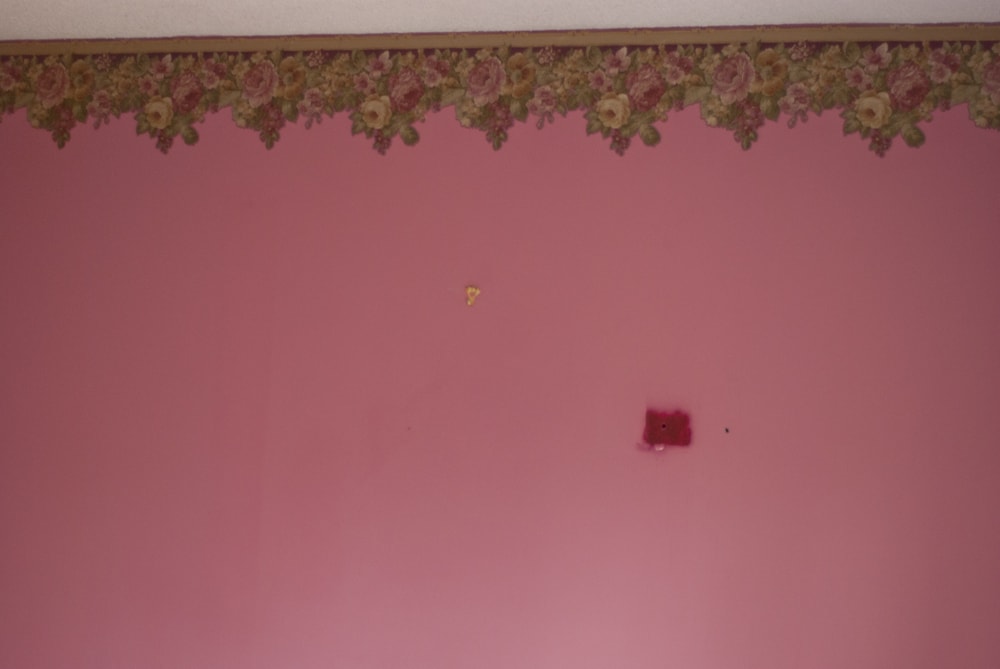 Here are a few of what we currently have: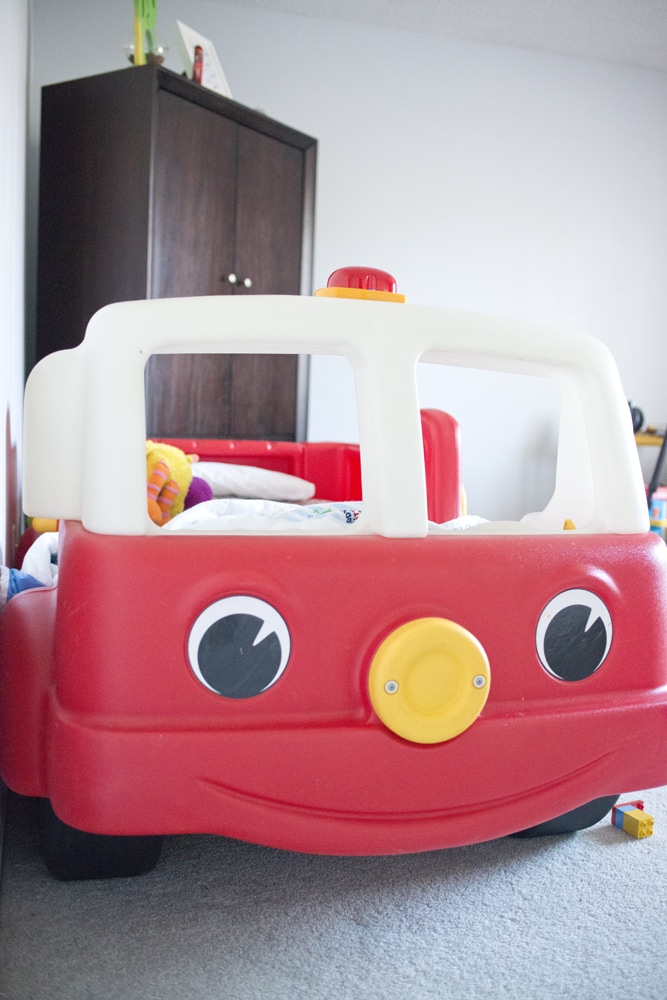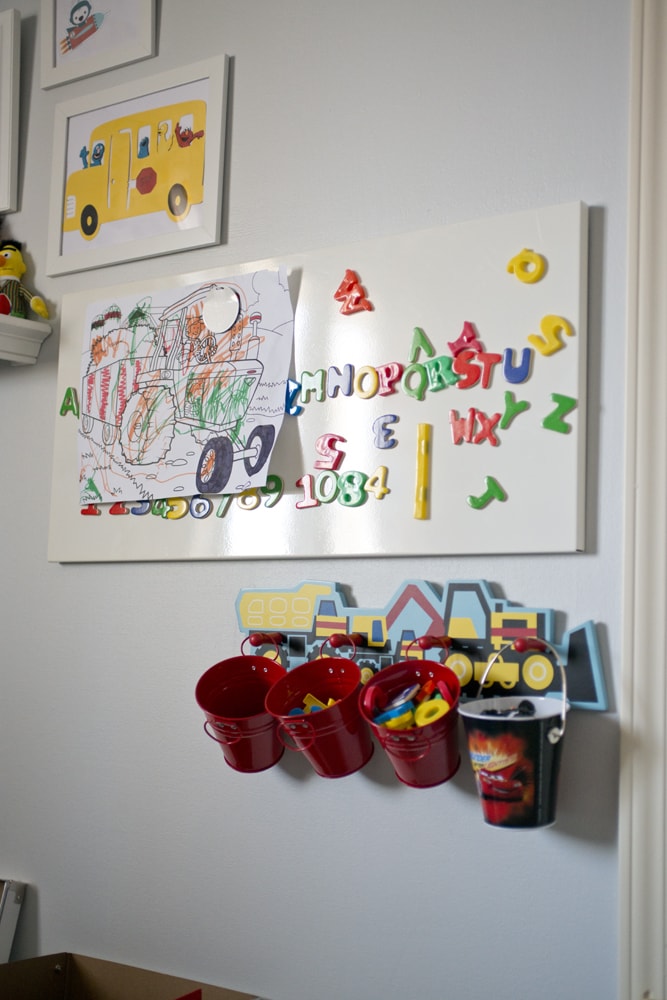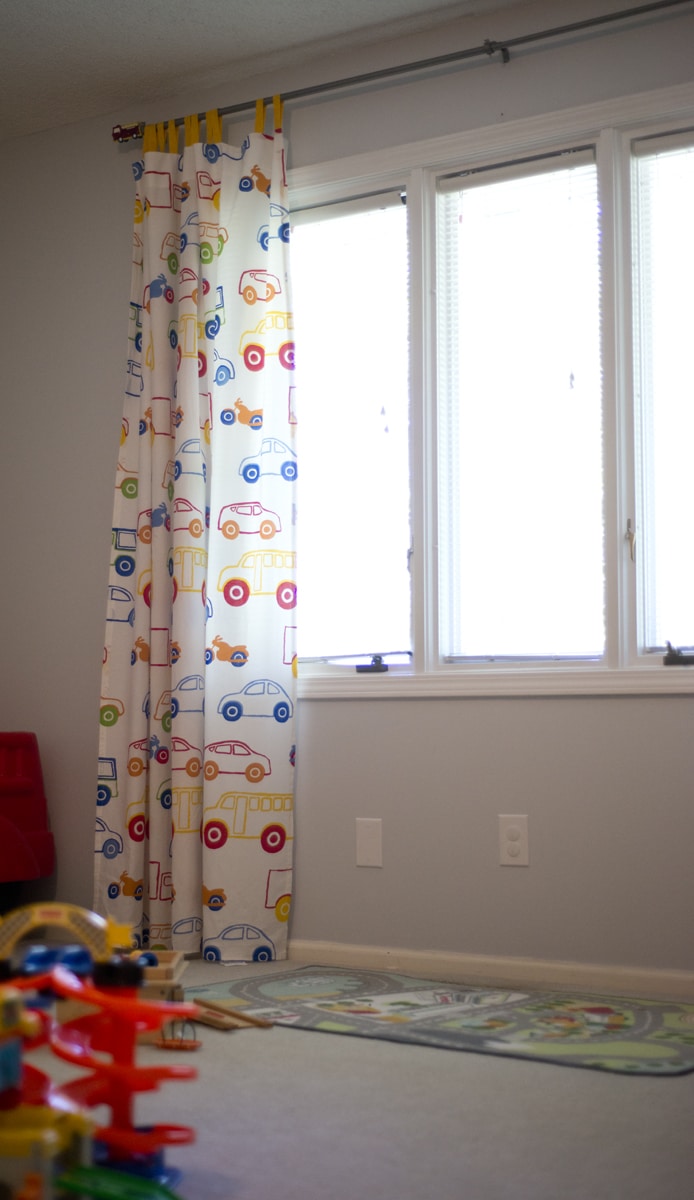 He loves all things transportation and I want to give him a room that he loves. I want to do it in a way that looks young and fresh but contains pieces that can grow with him.
I really love this room: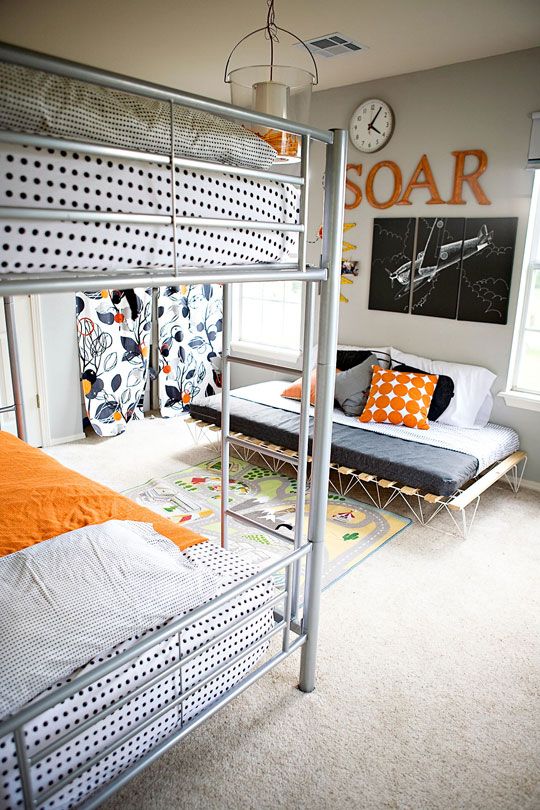 via Pinterest via Under the Sycamore
Whose ready for a toddler room transformation? Ha. It will probably take me until Christmas, but I'm excited.