You guys, I'm so excited about today's post, Modern Travel Gallery in Hallway. Our hallway has come soooooooooo far from where it was. I can't wait to show you some of the progression. To be honest, it's not a space that has good natural light, so it's a challenging space for me. I liked our original travel-themed hallway but, as with anything, my style aesthetic has changed over the years.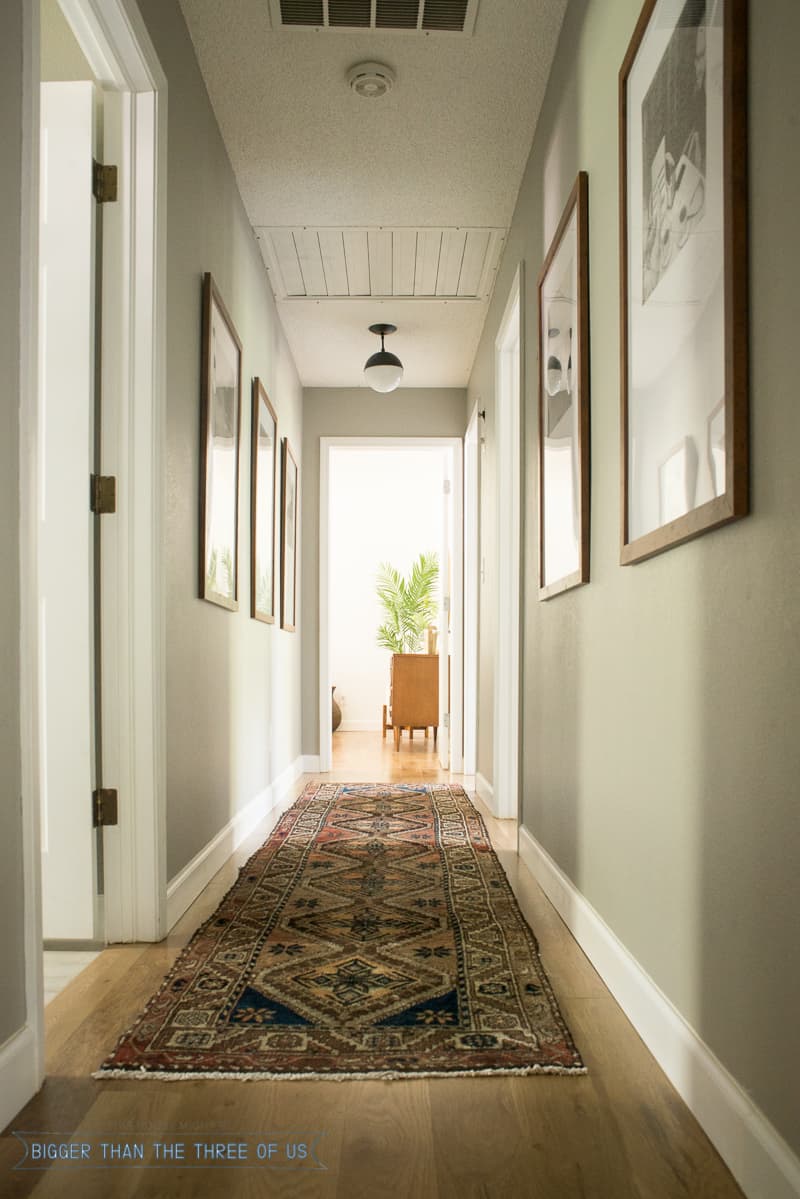 The space started to take shape last year after we got our hardwood flooring installed. I get asked about the color of our hardwoods quite a bit; so, if you are curious, you can check out my post on how we chose our hardwood flooring.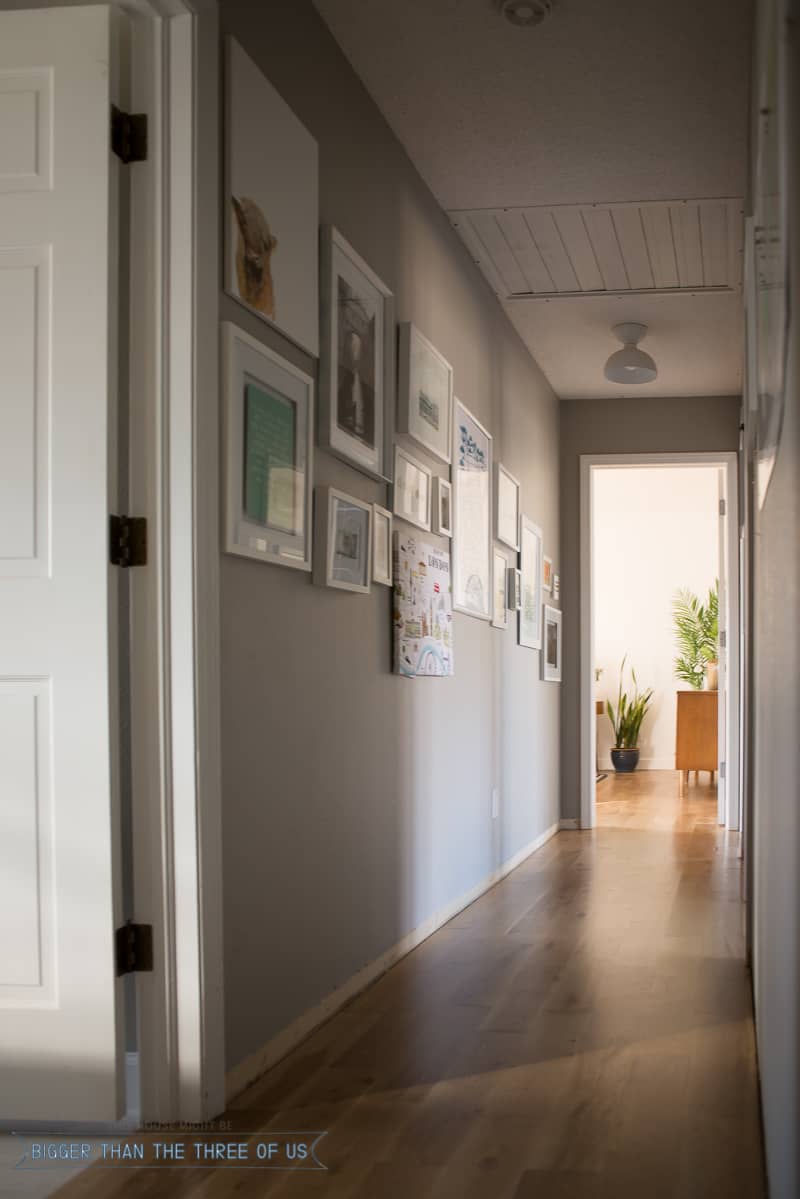 This picture was from last year. New flooring, old travel gallery, no rug, no baseboards and with the lighting that we moved to the closet.
…