I'm not struggling with the foyer design any longer! Today is the reveal day of our foyer and I'm so excited.
I've tried a bunch of different decor ideas in our entryway. Some have been more successful than others and some I liked at the time, yet hate now. Your style is always evolving, so I'm ok with saying that, at one time, I did like my "Hello" wall (it was way back in 2014). When I worked on the entryway for the One Room Challenge, I said this in the modern entryway reveal post…
Whenever I do room reveals, it's funny because the reveal, now, is not what the room ends up looking like after another few months. The rooms tend to grow into themselves. Does that make sense at all? It seems like the reveal is "round one" in the space and even if it's a fab round one (like this one is) it gets better and better over time. Maybe that's just a weird thing that happens to me. Who knows. In any case, I'm totally smitten with this reveal but know that it's bound to keep getting better and better.
I could tell even then that, although the foyer had make leaps and bounds from where I started, I still wasn't exactly where I wanted to be. Now, I'm not going to say that the space won't change but I honestly love it right now. Tweaks here and there are bound to happen, but the pieces all speak to me and that's what I'm aiming for!
Let's start with what you see when you walk through the front doors…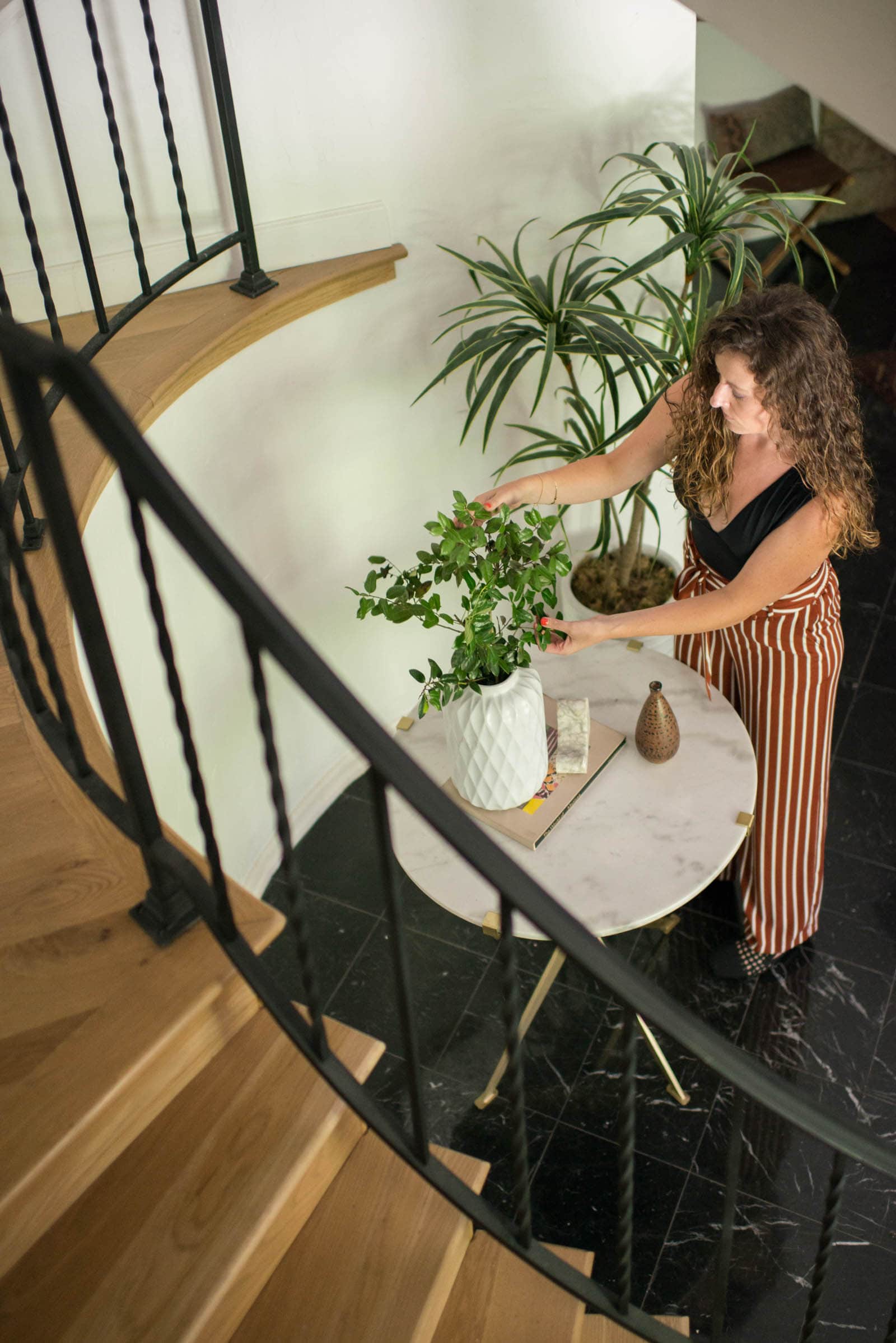 …