Today is the day!! Are you ready for the Simple, Rustic and Modern Cabin Renovation? I can't wait to share it with you guys. For those of you who are just joining in, my family has a one room cabin that we decided to renovate this year. Last year, my Dad renovated his cabin (on the other side of the lake) to make a bunk room off one side. This year, we decided to work together on what we call "the green monster" to get it functional for weekend uses.
I'm happy to say that we achieved our goal! My sister and her husband have stayed out there since we finished it and had a great time.
Let's look one more time at the before pictures before I show you the after!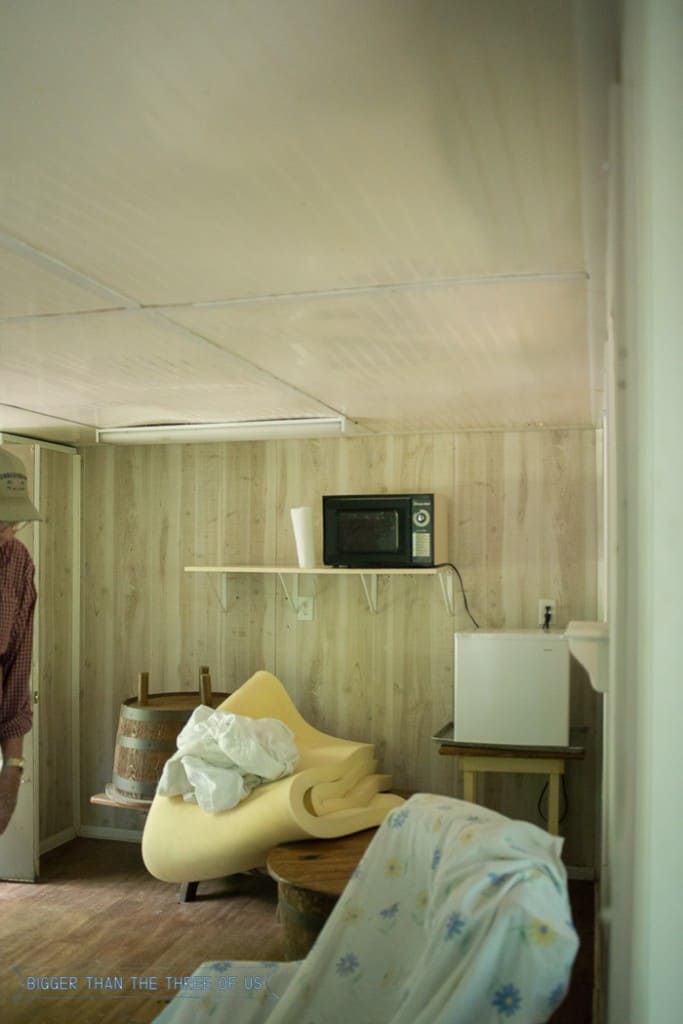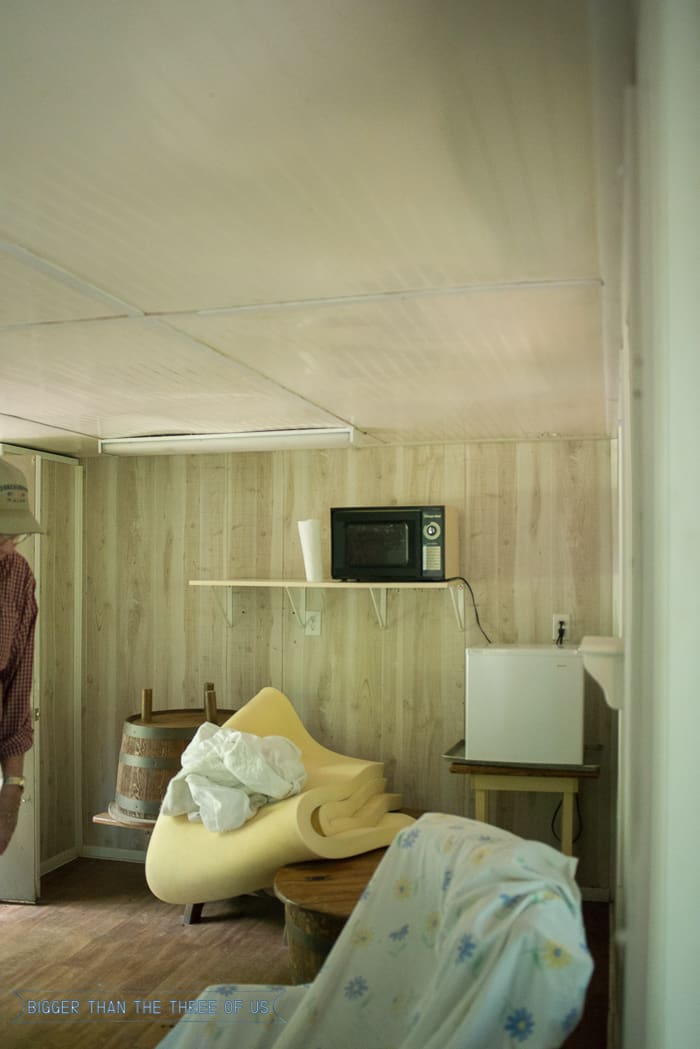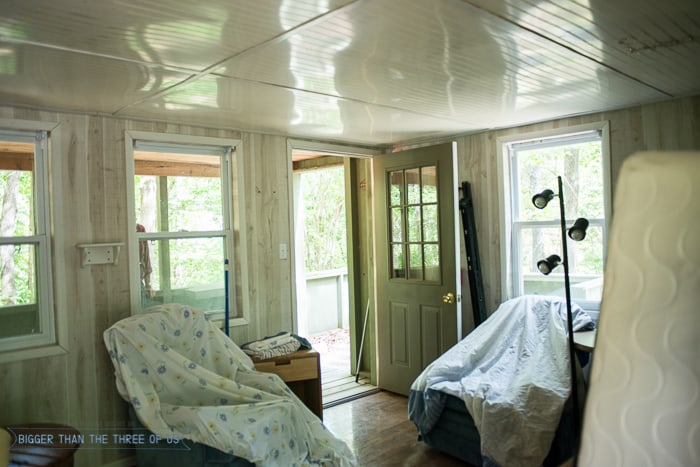 Ready to see the after?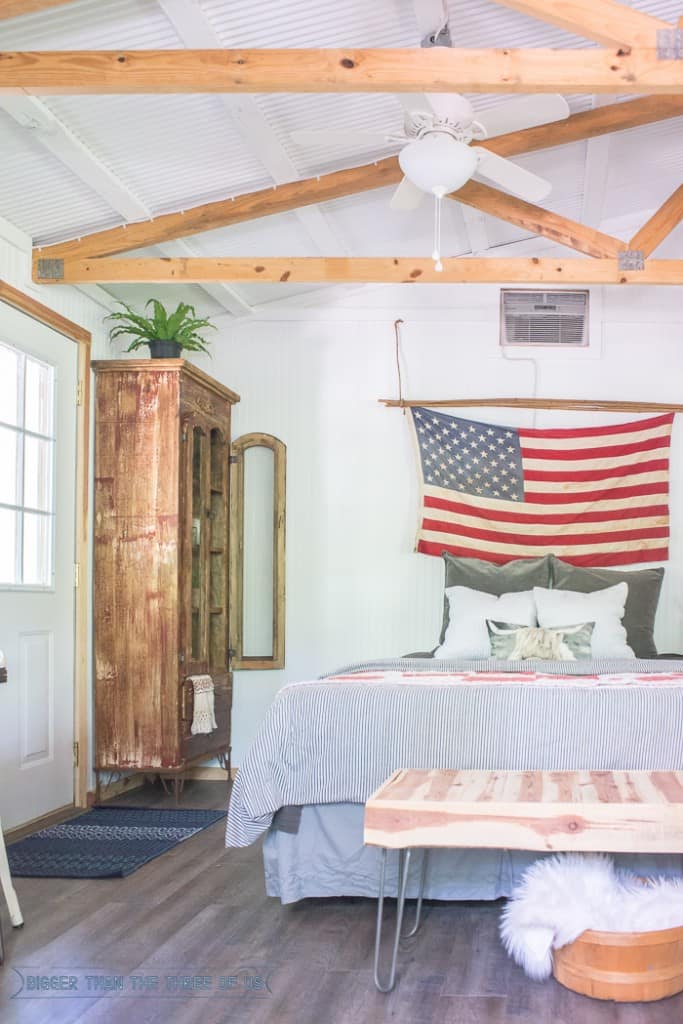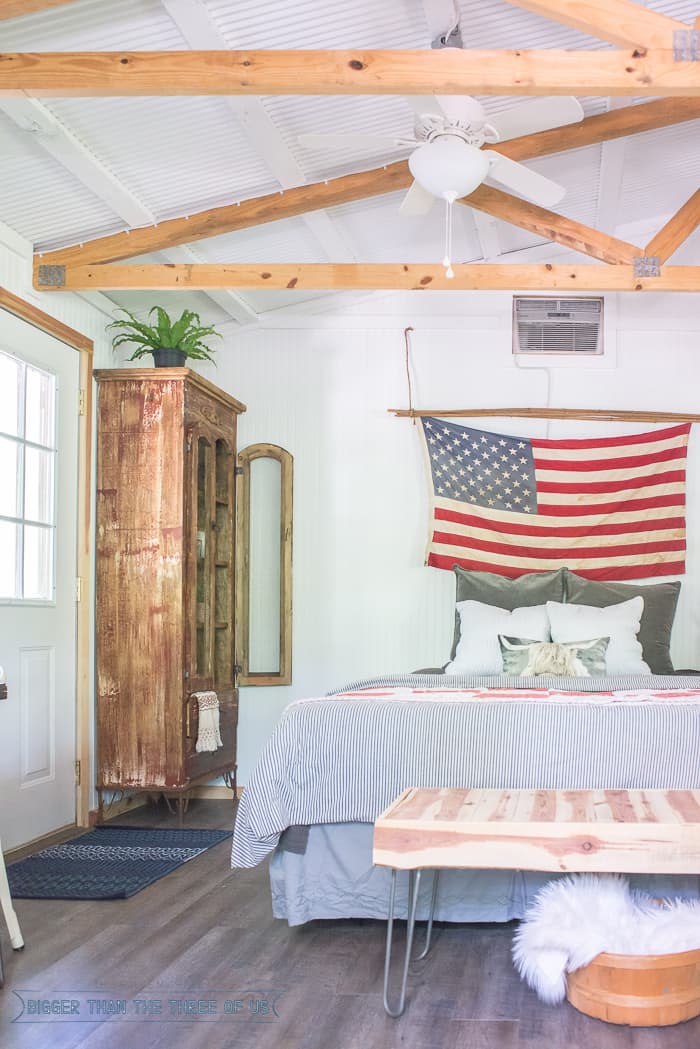 …