Hi Guys! Hope you all had a terrific, football-filled weekend. =) Our weekend included lots of football, but lots of relaxing around the house as well. It was definitely a much-needed reset from the past month.
Today, I wanted to share a project that I made for the cabin… a rustic modern DIY Wood Bench with Hairpin Legs. I knew I wanted to do something with the leftover wood from the trim install. I thought about it for a bit and then decided to make a bench.The rough-cut cedar is exactly that… rough-cut; which gave me all kinds of issues. BUT, you should totally use this bench tutorial to make yourself a fun bench sized to whatever you want. A word to the wise though, it's much easier to use wood that's exactly the same size. I'm probably making it sound worse than it was. Actually, nope, it was bad. Take my advice and use boards with the same dimensions.
Enough jabbering though…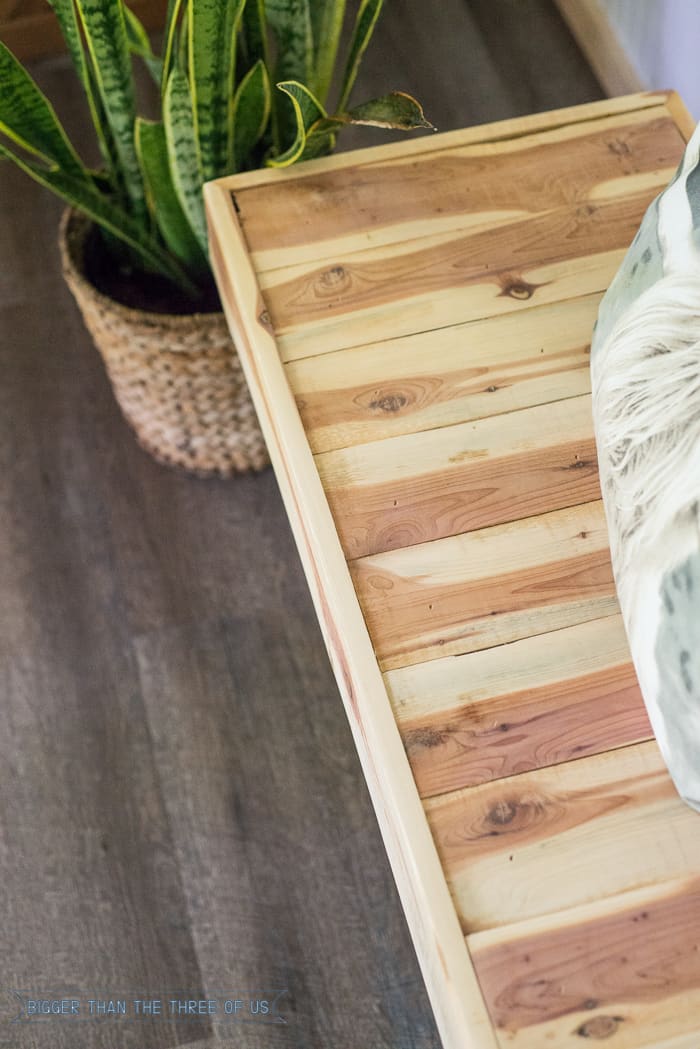 Don't you just love that grain?
…