Did you guys have a good 4th of July? It rained most of the weekend here but we did get to spend some time with family and friends. I also got to spend some time working on a new project. It's a project outside the norm for me and something that I'm half excited about and half not-so-excited. We'll get to all that in a bit but we are Planning a Cabin Renovation. Whelp, yep. And by "we" I don't me Luke and I. Nope, it's a whole family affair.
Here's the backstory. My Dad and Step-Mom own two small cabins on a small, private lake just outside of the town we live in. They've owned one of the cabins for about ten years but have recently (maybe, in the past 3 years) picked up the cabin that we are renovating. They've renovated the main cabin and added on a bunk room as well as a large deck.
 In the summer, we spend one day every weekend swimming in the lake, jumping off the dock, paddle boarding, lounging on the island float (this is what I do most of the time) or fishing (I don't do this). The lake is too small to ski on but a small fishing boat and lots of swimming are perfect.
Anyways, the cabin that we are renovating is affectionately called "The Green Monster". lol. It's kinda cute from the outside but not so cute from the inside. But, we have plans.
 Want to see it?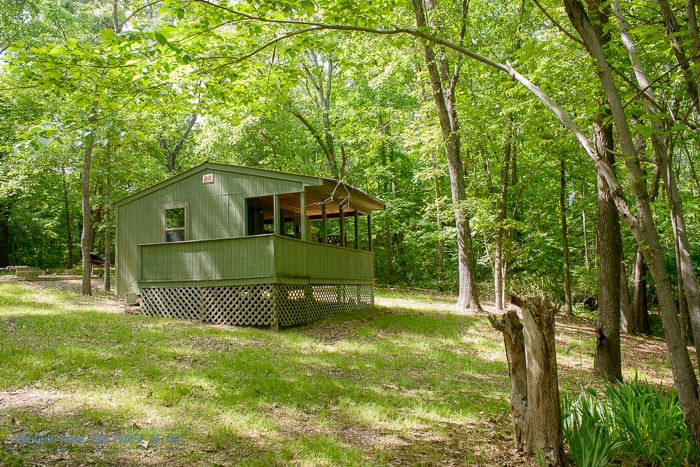 Kinda cute, right? It's definitely cuter the further away from it that you are. BUT, we are going to change that.
…