Today's the day for the built-in banquette tutorial. I've been putting off writing this, because these types of posts end up being a monster to write. But, I can't put it off any longer. =) Also, I just announced last night on Instagram that we put the Highland Cow in a shop on Society6. You can now buy prints and pillow covers. We are pretty excited. Anyways, let's get back to the build.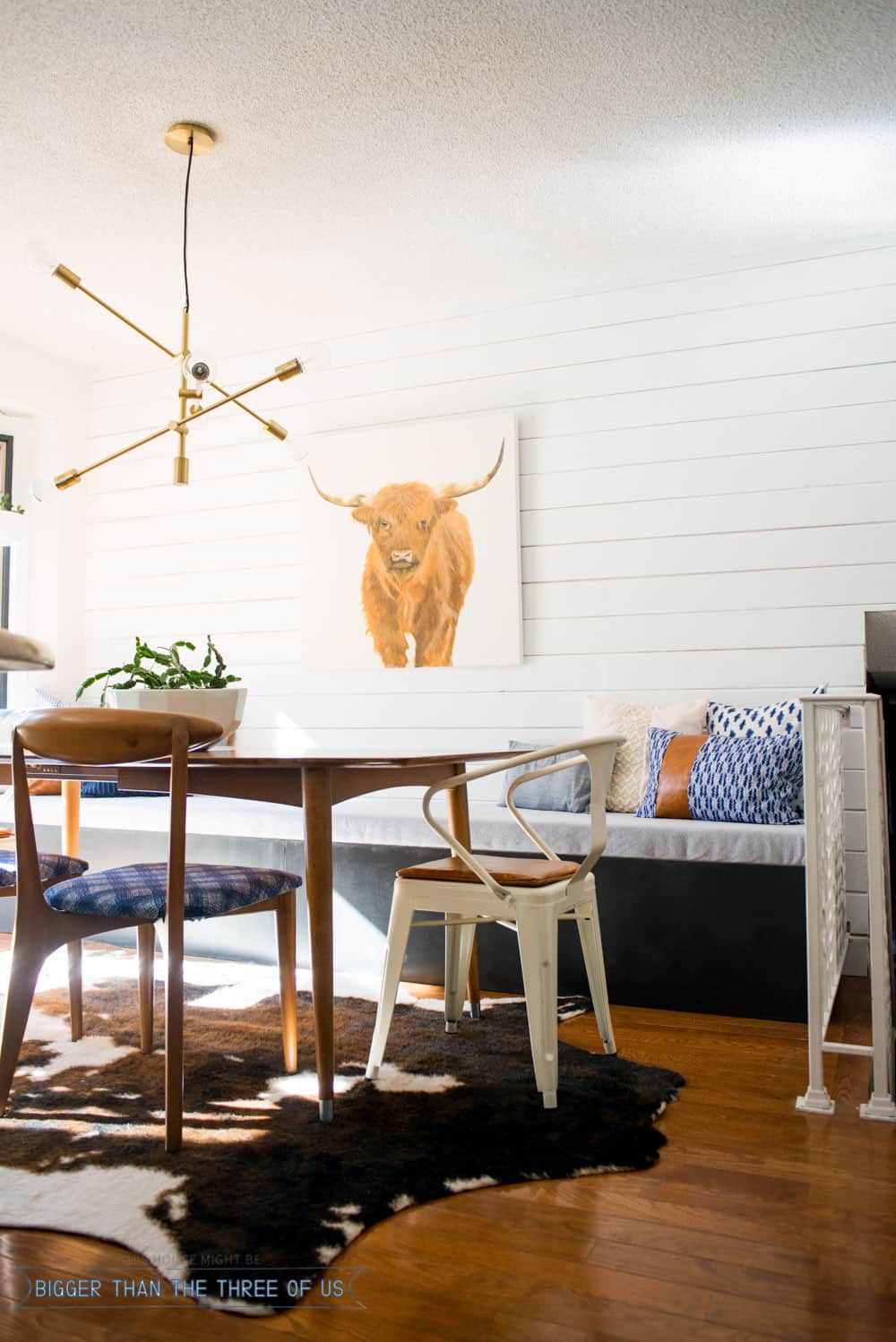 *Visit our shop on Society6 to purchase the Highland Cow art.
This was a simple build and really could be accomplished over the course of two weekends. We drug it on (like usual) but if you really go on it.. then you could definitely have it completed over the course of the two weekends.
As far as price goes, I kept some reciepts but not all of them. Oops. We actually used some scrap wood for parts of the frame, which you will see in just a bit. So, if you had a bit of scrap wood sitting around… then I think this build would come in around $120 or so. The padding, foam and fabric came to around $100. So, in total, this project came in right around $220.
In all projects like this, you have to consider how big of a space you are working in. Our banquette ended up spanning the whole open space on our wall, which was just over 10 feet. If you had a smaller area, then of course, you're price would go drastically down. Just something to keep in mind.
Ready to get started?
…