I don't always get paint colors right. Ok, I almost NEVER get paint colors right. BUT, when I do get house paint colors right, I love how it looks. Paint, in my opinion, is hard to pick out. How rooms are laid out in relation to windows makes different paint colors look different. How a whole room looks painted a color is different than what a large swatch looks like. Just in general, I find picking out house paint colors to be hard.
I have found a few paint colors that I absolutely love though, so I thought I'd share them with you.
House Paint Colors – Just Our Favorites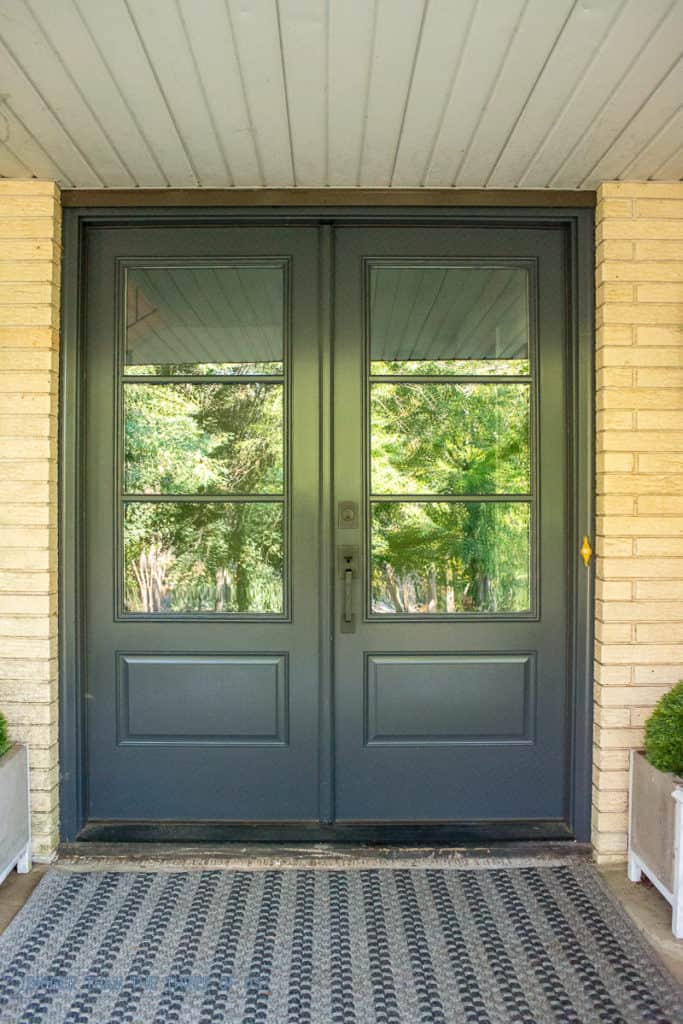 We love Cracked Pepper by Behr so much that we've used it all over our house! The front doors, the kitchen, the entry doors, the upstairs bathroom nook, etc.! It's such a great blue/black color.
…