Are you scratching your head as to why I would do a Modern Powder Bath Vanity Round-Up when I just finished the $100 Challenge Bathroom Makeover? My mind is constantly thinking about five different projects at once. If you read my House Project Goals for 2018, then you might remember that one of our goals for the year is to GUT our powder bathroom. I don't want you all to get too excited yet because we aren't quite ready to tackle the grunt work of the space, but the planning, sourcing and ordering part of the project has started. I thought it might be fun for you to walk through the whole process with me. How I do a space and in what order I do the space with planning, sourcing, ordering, and then actually renovating the space.
Modern Powder Bath Vanity Round-Up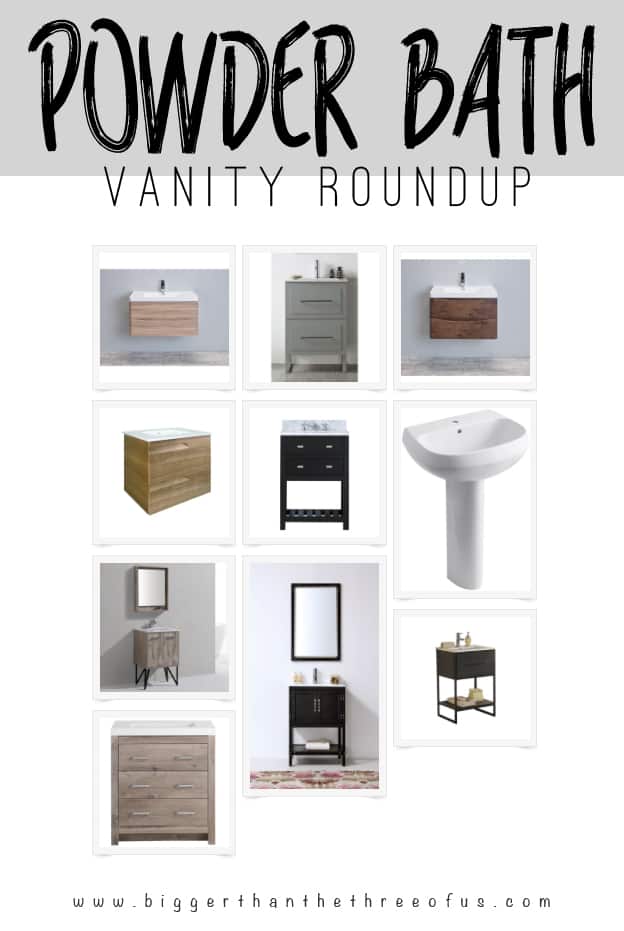 Before I jump right into the modern vanity round-up options, you have to see the gross before. Cover your eyes if you don't want to see ugly wallpaper, a dingy vanity and CARPET in the powder bathroom.
…