It's the Sunroom Makeover Reveal, or as you've guessed from the title, not quite the reveal. This project got the best of me, I will have to say.
If you are new here, I took on our sunroom as part of the $100 Challenge hosted by Erin from Lemons, Lavender & Laundry. It's a 4 week challenge where you see what you can get done in a space (renovation, design, etc.) all for under $100.
If you want to read more about the space, check out Week 1 and Week 3 of the challenge.
So, the budget is SMALL and the timeframe is short. They don't call it a challenge for nothing, right?!
Ready to get onto our space?
BEFORE: Trashed up Sunroom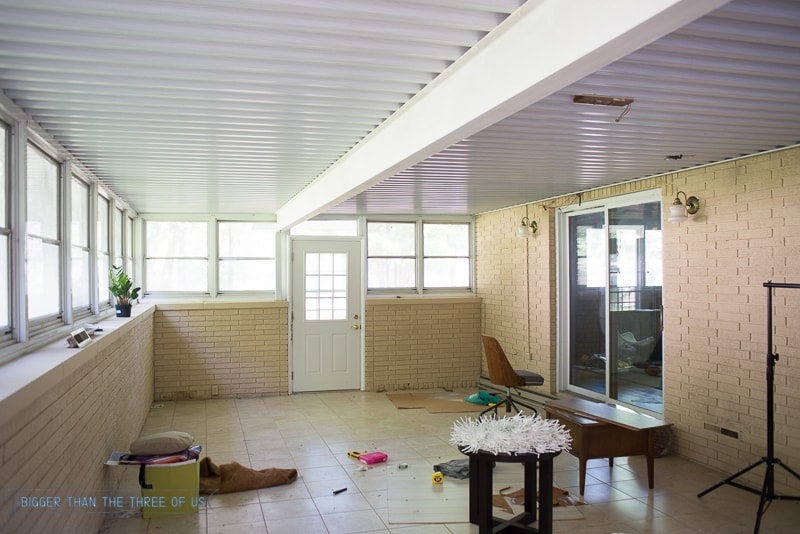 AFTER:
…