You guys!!! We have one week left until the reveal and, up until this weekend… I was seriously wondering if the reveal was going to happen over here! There was a minor hiccup with me and sledding earlier this week which resulted in a trip to urgent care. That resulted in no DIY work for me until my hand is better. So, this gal was majorly stressed but my awesome hubby saved the day. So, progress this week is thanks to him.
Let's fast-forward and just cut to the chase though… I'm once again loving the power of paint. Seriously, it never ceases to amaze me; how much a new paint job can do for a space. Don't just take my word for it though, read through today's post to see what I'm talking about…
Play catch-up if you missed Week 1, Week 2 or Week 3!
Painting the Bathroom Vanity and Walls for a High impact Low cost Update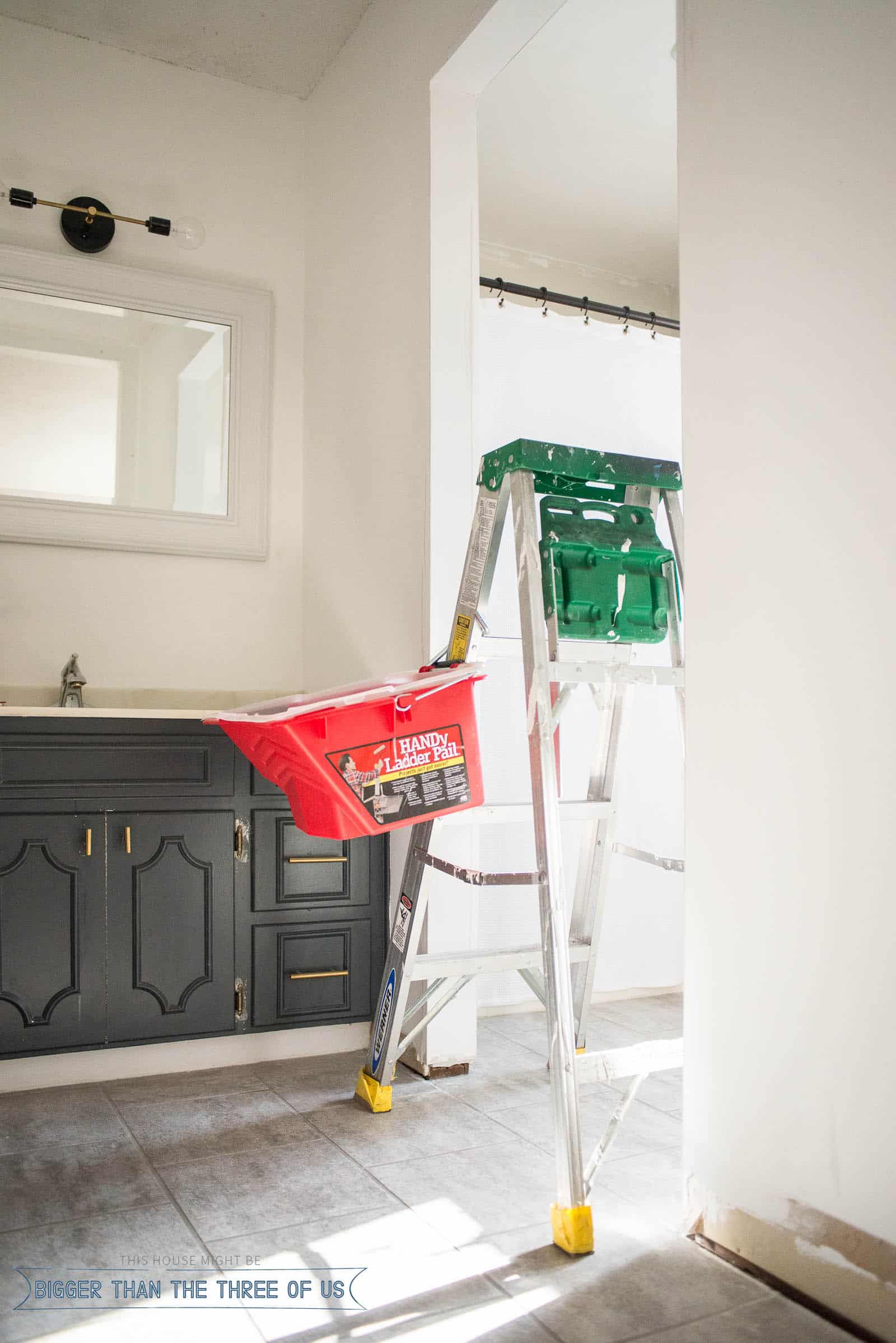 I'm excited to be able to work with HANDy Paint Products this year and for this project. We were able to try out the HANDy Ladder pail. It can hold up to a gallon of paint (how cool is that?) and attaches to most extension and regular ladders. Painting in our bathroom didn't require a huge ladder because it has  9ft ceilings, but how the pail attaches to the ladder is so cool. It made the job super simple and has me dreaming of how easy it would make painting our entryway (with 20ft ceilings).
…