Sorry for the radio silence lately. With my trip to NYC last week and the flooring… it's just been a crazy few weeks. There's a few projects that we've completed or are almost complete and I can't wait to photograph and share those. So, be on the lookout for some new fun projects – one includes an adorable outside planter table and another is a feather art piece. Today though I wanted to share a project that we HAD to do because of how embarrassing it was… How to Clean Siding Without A Power Washer!
Sometimes, you have to have the right tool to for the job. Actually, lots of times you have to have the right tool for the job. For example, a wet saw is needed when you are tiling a space or a hammer is needed to hang a picture. Some projects you can make do without having the perfect tool. For example, when we built the closet loft we didn't have a table saw. We still don't have a table saw and have been making it work with a circular saw, miter saw and jig saw. Things would be much easier if we had every tool that was perfect for each job but the reality of it is that we can't invest in every single tool on the market. That's where this project comes into play.
How embarrassing is our moss and mildew covered shed? Oh and just so you are clear, we do live on a hill but this is highly visible from the street. Yes, our neighbors have loved that we have let this go for 9+ months.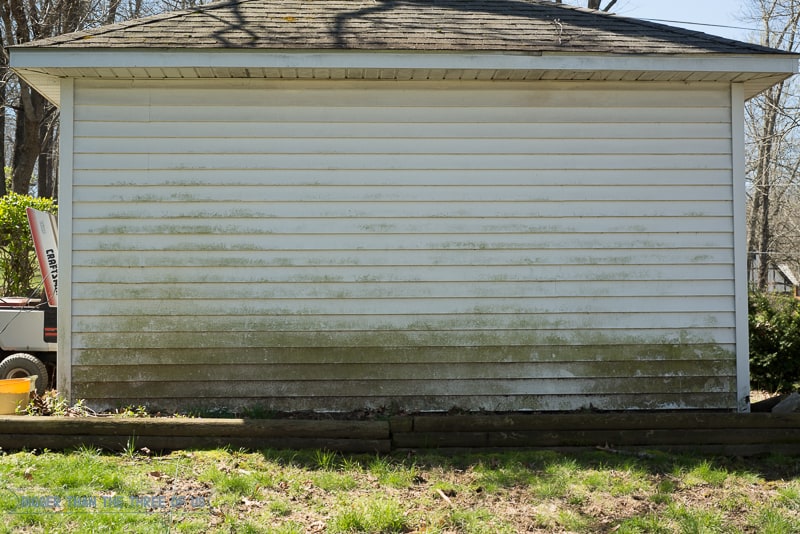 …