I'm finally sharing the details on Painting an Interior Brick Room. Over the summer, we worked on the sunroom and basically got it to a blank slate. The biggest part of that was cleaning, prepping and painting the sunroom. I'm not a patient person so I knew I'd never commit to painting a space as large as ours unless we were able to speed up the process with a paint gun. Some people thought I was crazy to power wash the INSIDE and OUTSIDE of our sunroom and then paint a sunroom with a paint gun… but it worked like a charm!
BEFORE: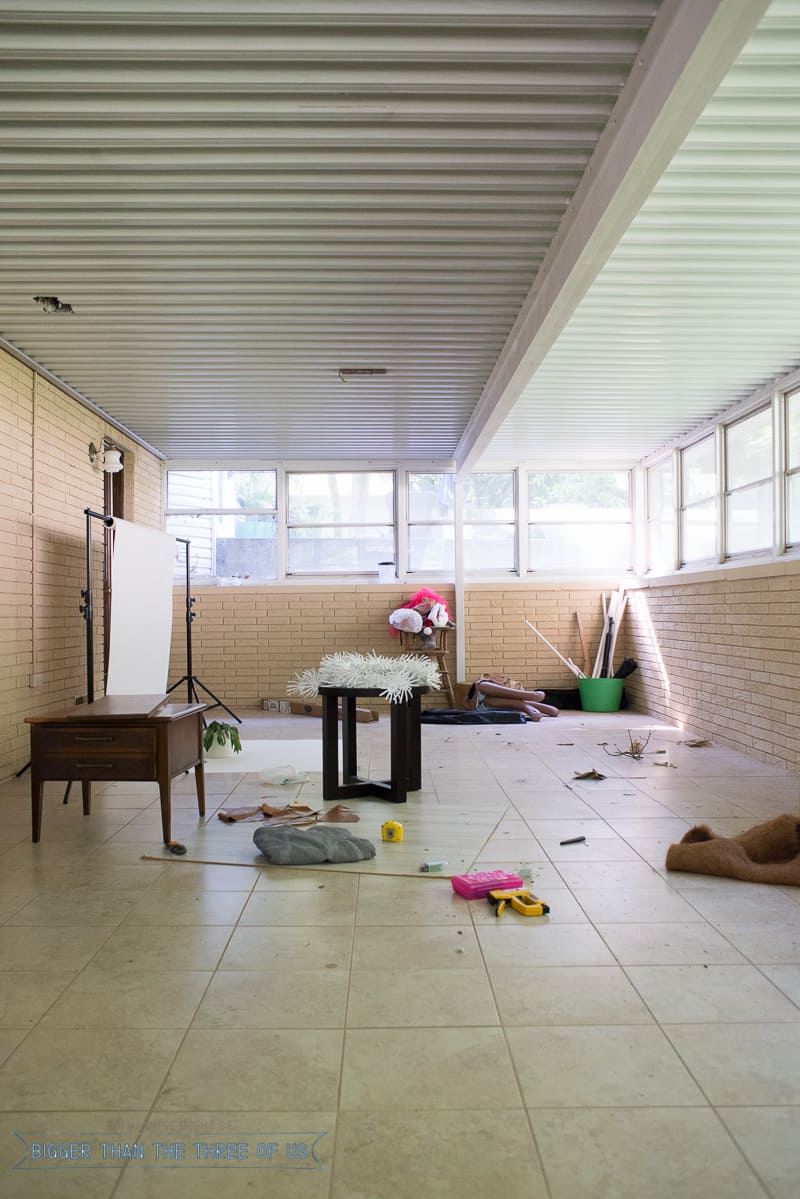 I transformed this space during the $100 challenge. If you want to read all about the posts during that challenge, see them here:
 AFTER:

Taking the space from a yellow, dingy brick to bright white has been amazing. You might have to take my word for it (or watch the video at the end) but the difference in the two colors is pretty extreme. Ready to get on to the project?
…