Thank you all for your lovely comments on our $87 Bathroom Refresh. Seriously, I'm overwhelmed by all the comments on the blog and social media. I so appreciate hearing from each and every one of you. It really makes my day when you guys reach out! There's been lots of chatter and questions about the bathroom light. Today, let's chat about that DIY Modern Brass Light that was so popular in the bathroom.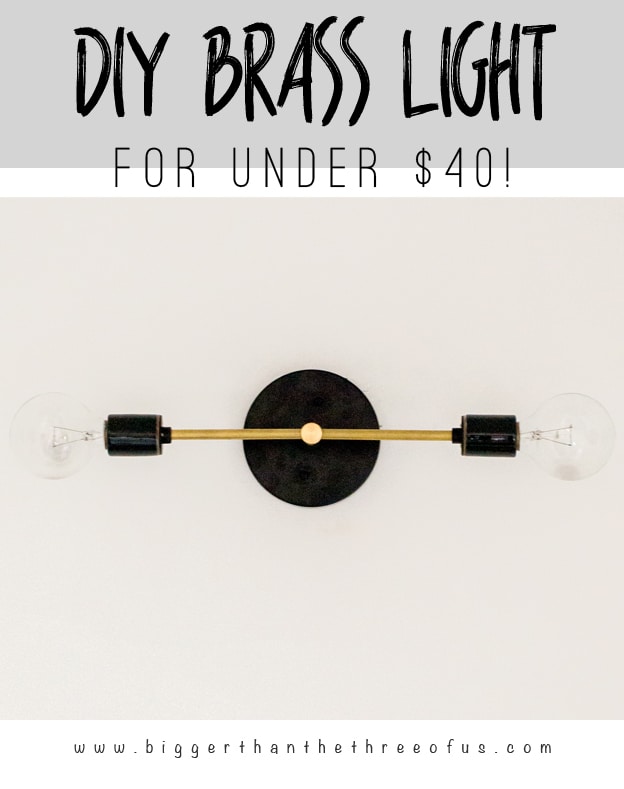 *Edited on 03/07: Grand Brass created a DIY source list just for this light! You can DIY it for $20.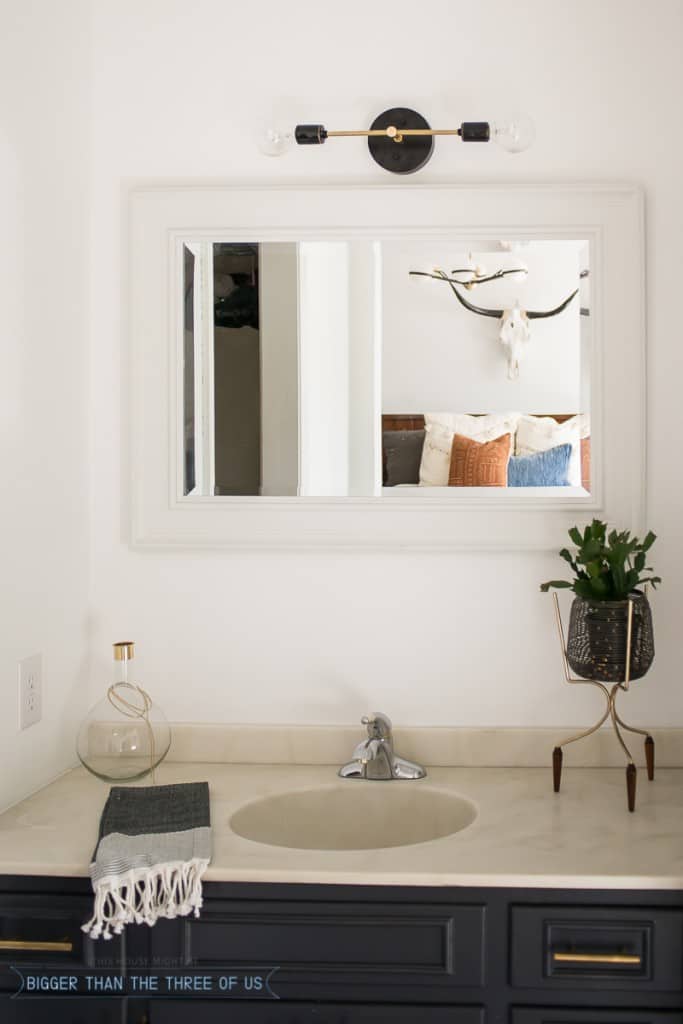 It was the rockstar of the space if I do say so myself.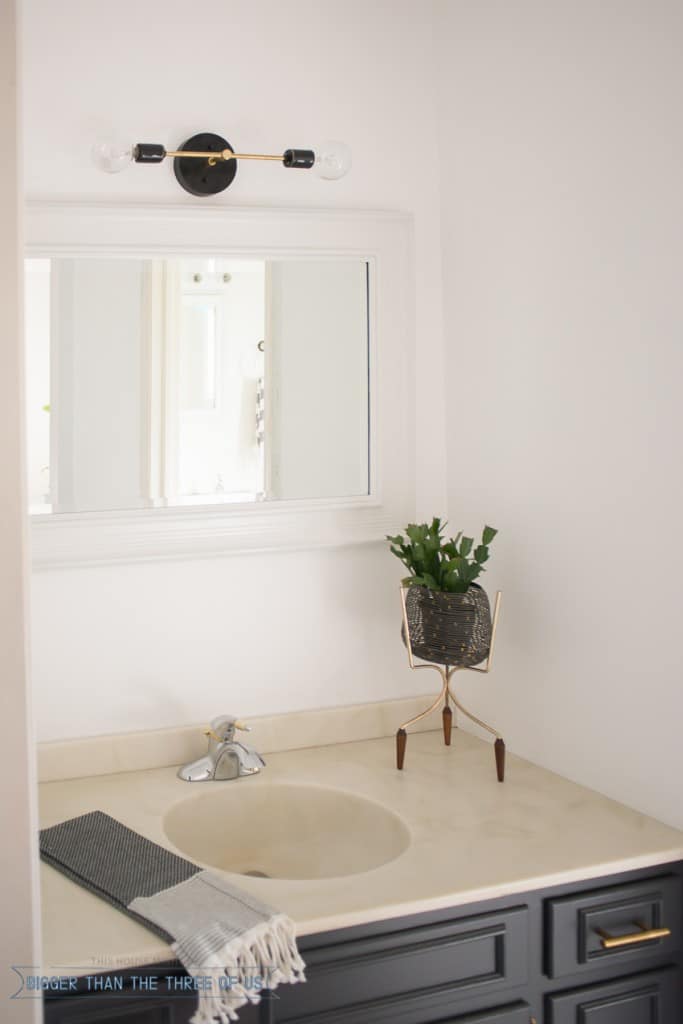 So, first things first, electrical can be a scary thing if you don't know what you are doing. As always, consult an electrician or a licensed professional for help with building this or installing it.
If you are familiar with electrical wiring, this can be such an easy project. From start to finish, I believe this DIY Modern Brass Light took us 30 minutes. It took much longer than that to track down all the parts. Lucky for you, I'm giving you the part numbers.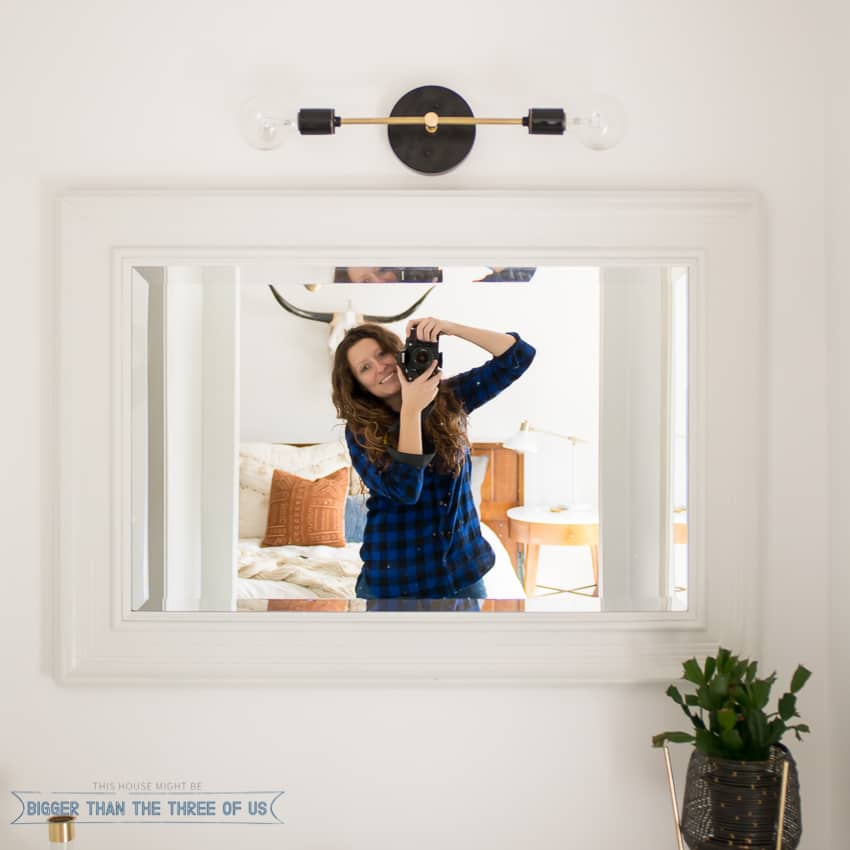 …