Decorating for Halloween doesn't have be expensive. I'm sharing some halloween decor ideas for home and how I do Halloween Decor For Cheap!
I've said it a million times, but I'll say it again… I'm not a huge seasonal decorator. The expense of seasonal decorating, where to store all the seasonal decor items, the time that it takes to pull all the holiday decorations out and decorate, etc., all just feels like too much for me.
That being said, I think there's magic in small doses of holiday decor, whether it's just be the fact that my kid loves it or the fact that it doesn't quite feel like a holiday without it.
So, since Halloween is right around the corner, let's talk about how to do Halloween Decor for Cheap and some Halloween decor ideas for home (and how to do it in your style!).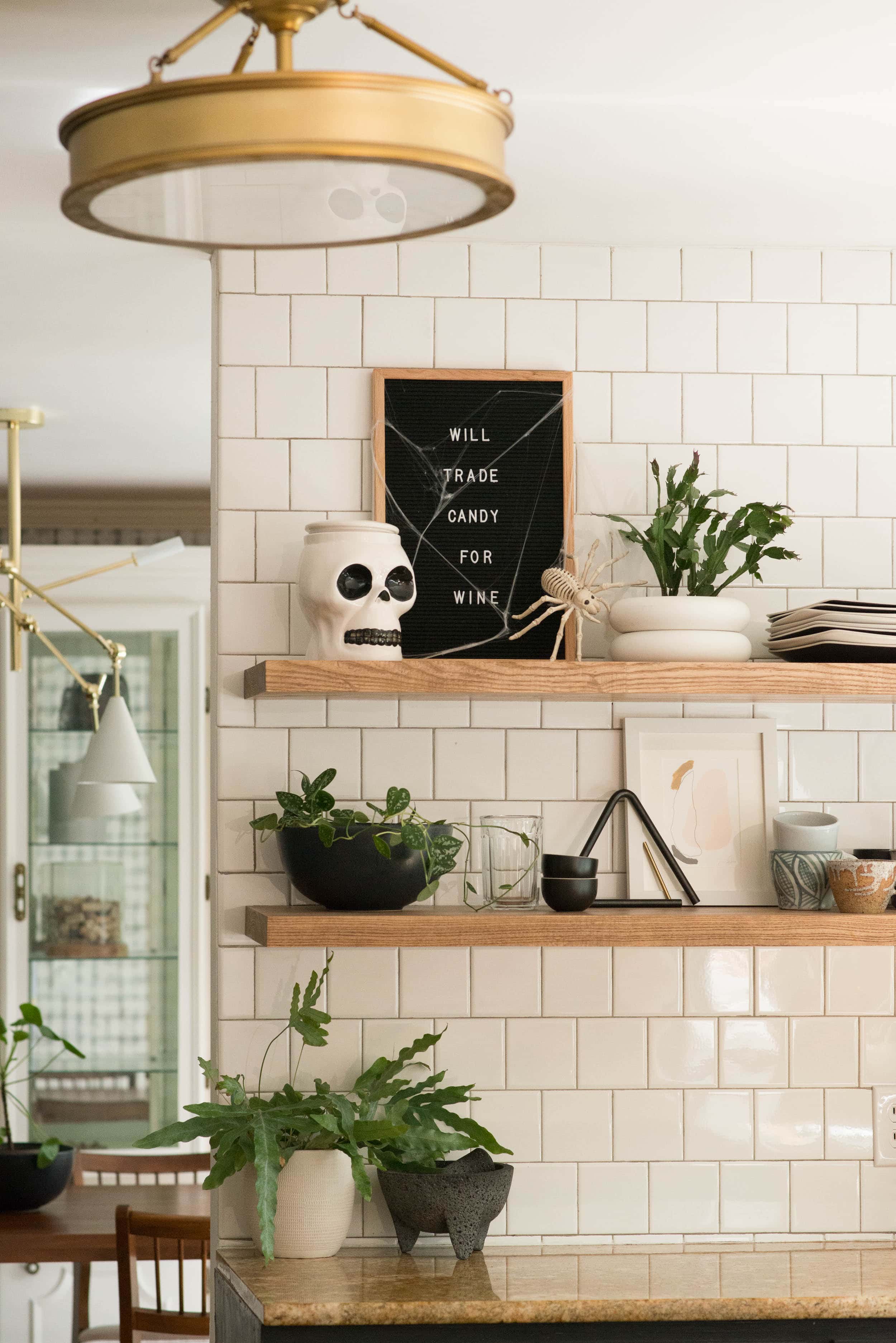 …