Another month-long blogging challenge. Can you guys handle it? "Can I handle it?" is the question… YES!! When groups of bloggers come together to tackle projects, we hope that it's fun for YOU guys to click around and be inspired because it's so much fun for US to participate. The camaraderie is great and it's just fun to be a part of something, especially when blogging and renovating is generally a one-person job.
So, yay! It's time for another $100 Challenge. The challenge is hosted by Erin over at Lemons, Lavender and Laundry and the goal is to makeover/refresh a space during the month all for under $100.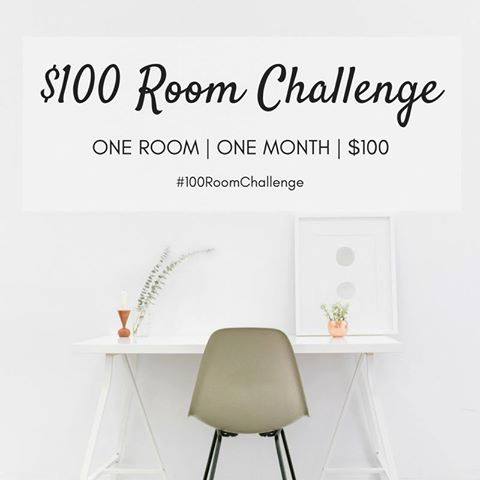 $100 is not a lot at all so creativity rules here. Reselling to make more money, repurposing, thrifting… it's what it's about.
Last time around, I refreshed my master bathroom nook.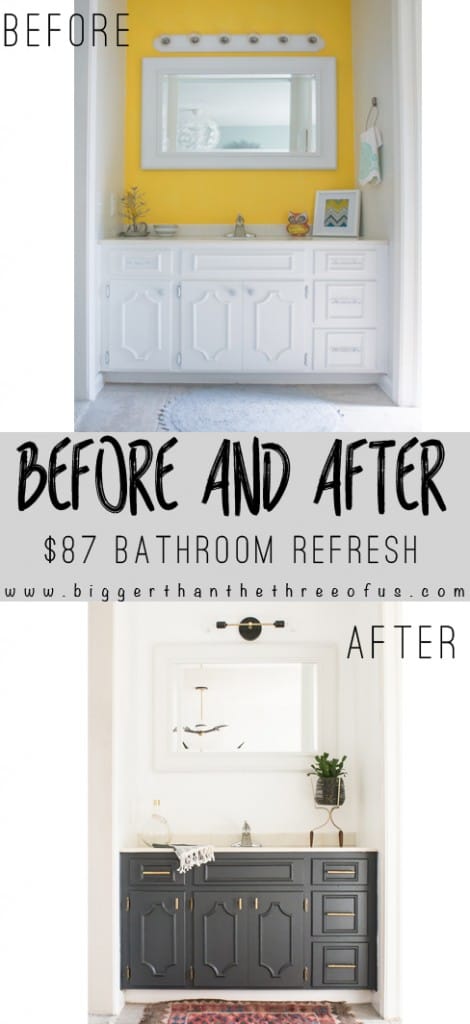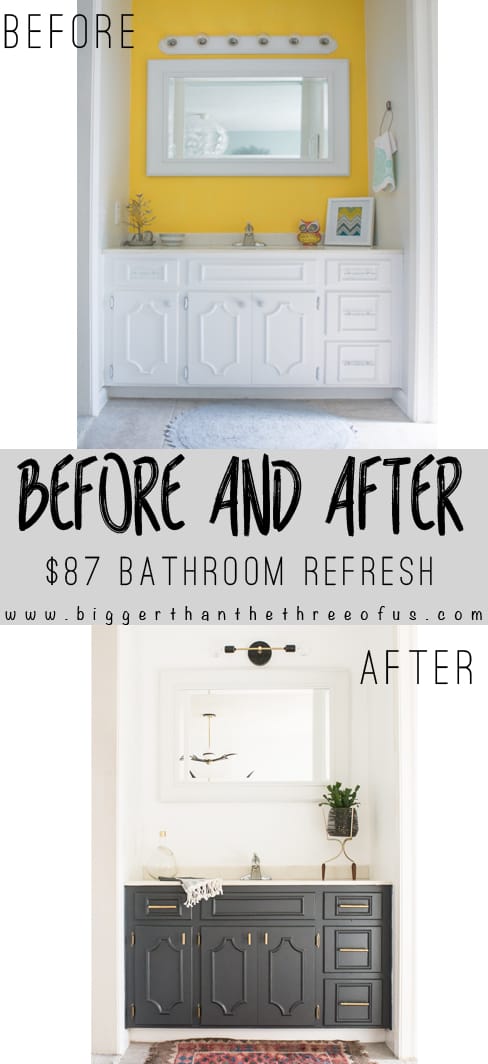 See the reveal for all the details including that DIY light.
That space was tiny so $100 went decently far; but the next space, well, it's going to be a challenge.
Ready to see the space?!
…