Where do you start when you are designing a nursery? What are the nursery room essentials? It's been a LONG time since I had a nursery at my house and even longer since I designed our nursery. I still remember the brown rocker that we had in our nursery and how much I wished we had a really comfortable rocker. I can still picture the hand-painted stripes that Luke painted on the wall and, although they wouldn't be my style now... we were so proud of them.
Hear a bit about both of our nurseries today as we open the show; but then, we really dive into how to make a nursery functional and beautiful!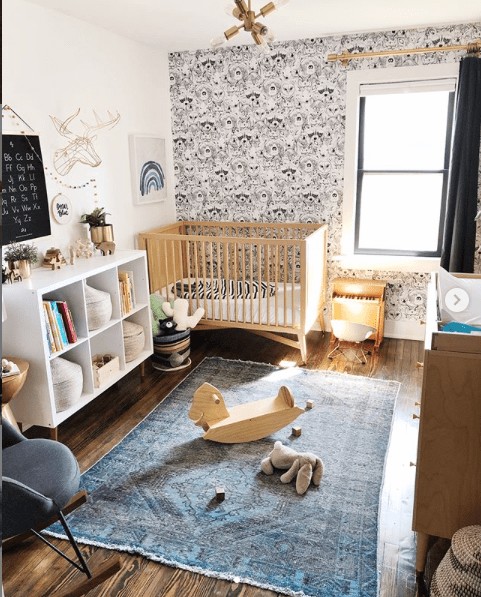 Listen below or find us on your favorite podcast app: iTunes, Stitcher, GooglePlay and Overcast.
Nursery design can be so fun and cute!! But a baby's room also needs to be super functional. So we did a deep dive into the essentials, ways to add your design touches, and some inspirational nurseries and pieces that work well. Plus, learn how to make a nursery that's perfect for baby but still fits within your home, and learn who you're really designing your nursery for!
Resources and inspirations:
You can find us on our blogs or connect with each of us on Instagram:
We'd love to hear your questions and thoughts! Join our Facebook group here and email us at [email protected].