I know firsthand how much door and window replacement projects can drastically change your space. I'm a HUGE advocate of enlarging your windows, replacing your old doors and windows and modernizing both your windows and doors. If you are new to the podcast or new to my blog, then you might have missed my spaces that have drastically changed from replacing the doors or upgrading the window. I'll make sure to link to those projects below, so you can check them out.
 Door and Window Replacement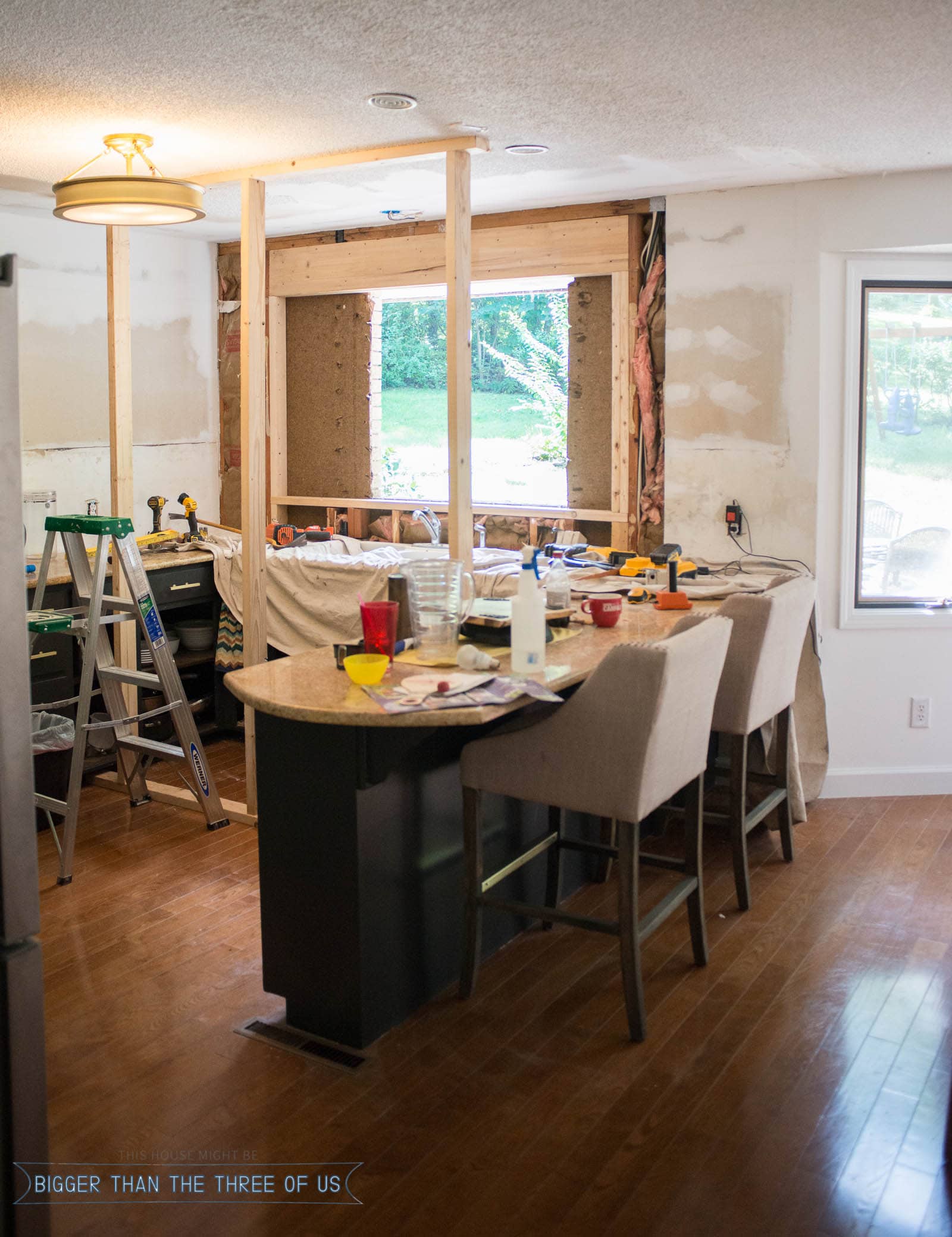 How crazy is our kitchen, above? That was taken about 6 months into our kitchen renovation. One of the BEST choices that we made in our kitchen renovation was to enlarge the window above the sink. The hole that you see in the picture is where the original window was and then you see the new framing for the new, larger window. If you are debating about enlarging a window in a brick home or any home, I'd highly recommend it! We absolutely think our larger window is one of the best decisions that we made in the whole kitchen renovation.
Door and Window Replacement
Listen below or find us on your favorite podcast app: iTunes, Stitcher, GooglePlay and Overcast.
Tune in to hear our thoughts on DIYing or hiring out door and window replacement. Plus, hear about trimming out windows and doors as well as inspiration that we are loving.
Door and Window Replacement Projects we talked about:
We'd love to hear your questions and thoughts! Join our Facebook group here and email us at [email protected]. You can also follow the Your Home Story podcast on Instagram!