Functional updates make both of us so happy. On the show, today, Suzannah and Ashley are both sharing recent functional updates they have made at each of their houses. Suzannah brightened up her back entry by doing lots of grunt work and it is so much better than where it started. Ashley took her over-filled coat closet and purged, painted and built a bench to help transform the space into something that they use and love. Tune in today to be inspired to tackle a mini functional update of your own.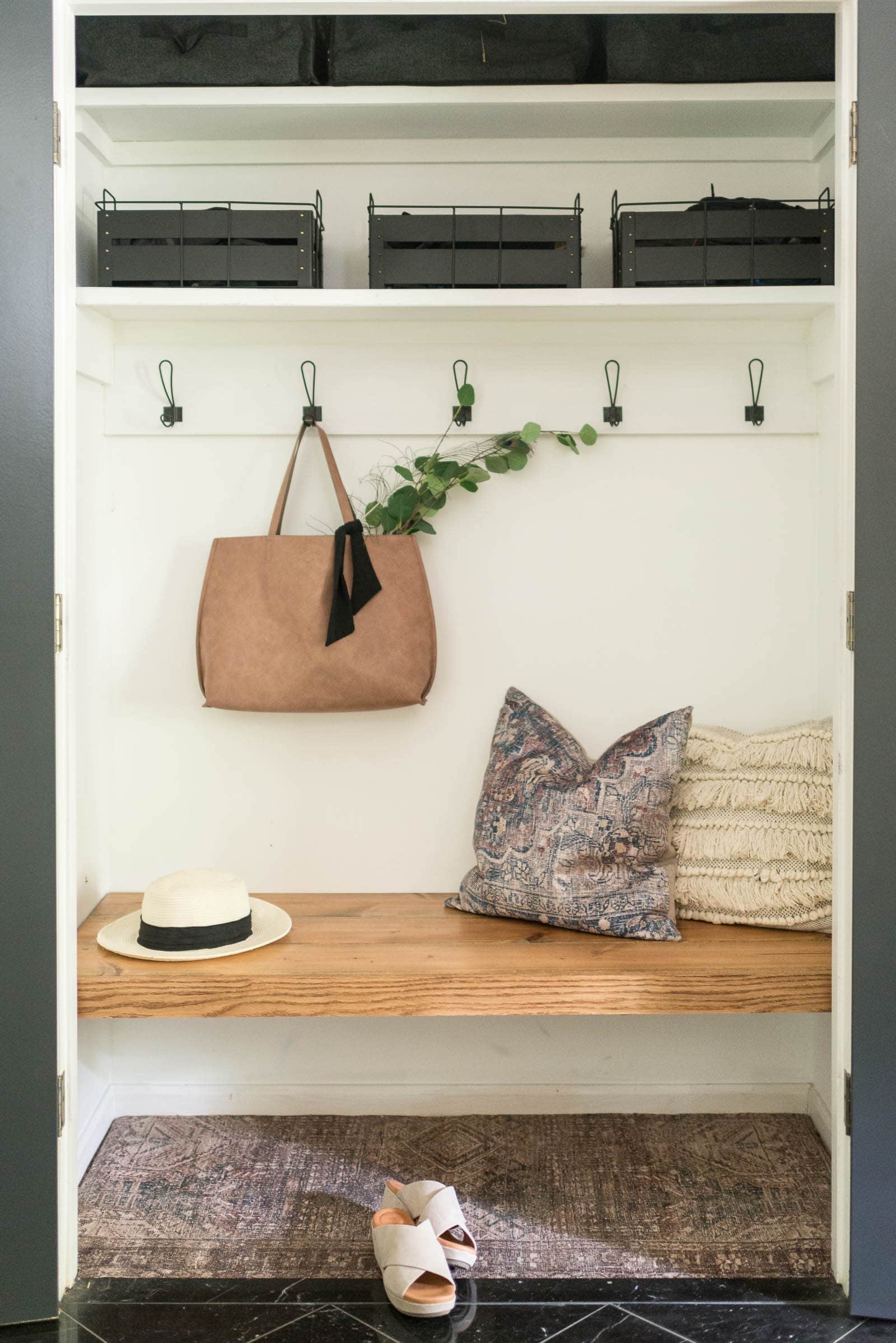 Listen below or find us on your favorite podcast app: iTunes, Stitcher, GooglePlay and Overcast.
Blog posts and photos that we talked about today:
You can find us on our blogs or connect with each of us on Instagram:
And you can join our Facebook group here to connect with other listeners and ask questions!