As always, I have a thousand different projects going on at once. I thought I would take today and reign it in on what still needs to be done in our upstairs bathroom.
So, last time I posted on the bathroom it was to show off our window treatment.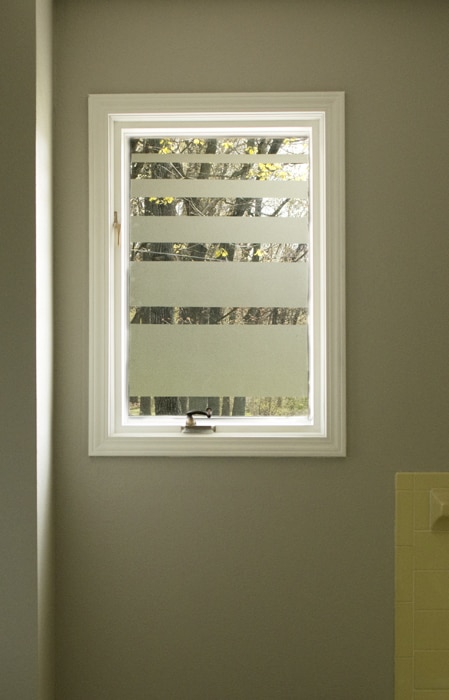 Btw, I am still loving it.
Since the window treatment, we've only done two small things. Call us lazy? Maybe. Actually, Luke has taken a slightly different position at work and has been gone for 3 out the last 6 weeks. He's working with some contractors in Romania (kinda cool, right?) and will be traveling there off and on. I think I had originally said the bathroom would be done in July (yep, we're crazy slow), but I think we might have to push it out further than that. We'll see.
Since the last update, we've put up a towel ring and a book rack. Pretty hard stuff, huh? lol.
(Night photos are never very flattering…fail)
The towel ring is from Restoration Hardware and the book rack (which is totally amazing) is from Amazon. Now that I'm looking at the towel ring, I realize that it's not level. Hmm, need to fix that.
Here's a round-up of what we still-have on our To-Do list:
-Update Can Lights
-Tile floor
-Decide on what to do about bathtub and do it
-Decide what to do with tile around bathtub and do it
-Put water shutoffs on sinks
-Update sinks/faucets
-Put new grate in
-Add decor
-Finish cabinets (paint and add new pulls)
-Finish lining cabinets
I'm hoping we can get the sinks done within the next week or two. I'll keep you posted.