Did you have a Merry Christmas? A Happy New Year? A lovely time with family and friends? We had all of that and hope you did as well. But, let me say just one thing… "whew, I'm glad it's all over."
Our festivities start early in December with Luke's birthday. This year, his birthday was followed by early birthday celebrations with other members of my family because we had to squeeze them in before we were gone. We actually headed to Colorado to ski at Breckenridge this year the week before Christmas (crazy timing, right?!). We spent the week with Luke's family (9 of us total) at a condo right on the base of the mountain.
It was Greyson's first time to ski or even see the mountains in winter. He loved it! We enrolled him in the ski school and he did awesome.
By the time we left, he was skiing greens and another day or so would have had him on blues.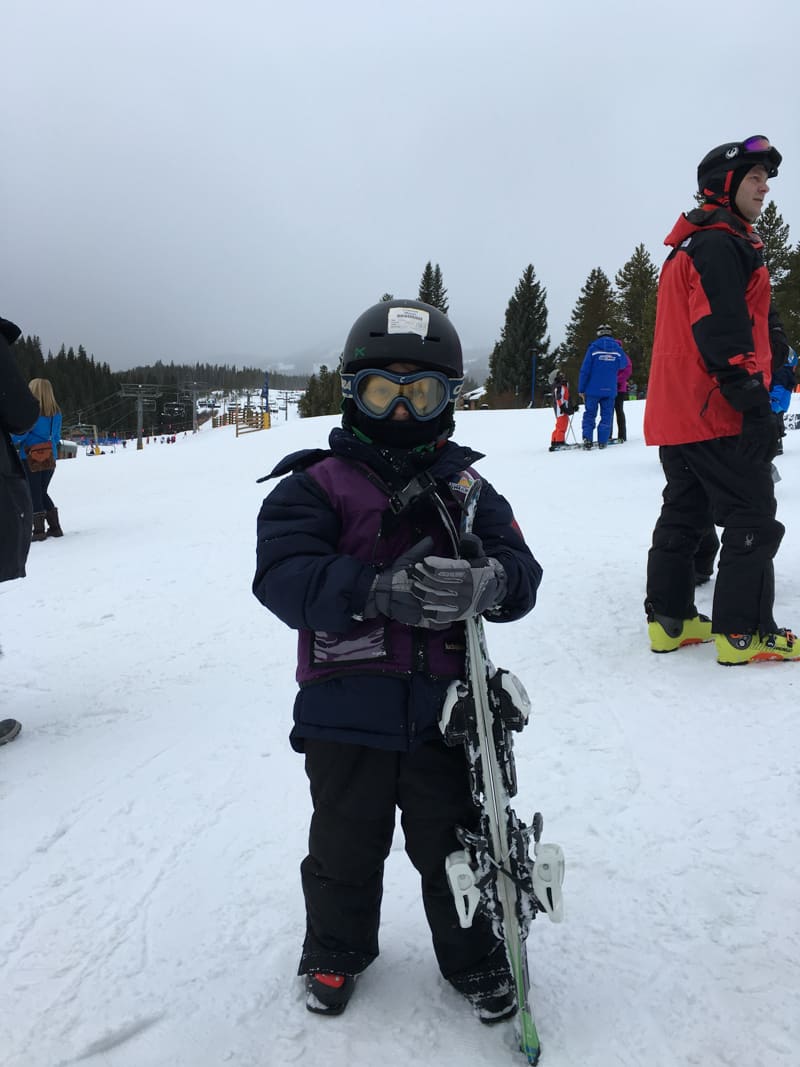 #proudmomma
Luke and I have been snowboarding a few times, but never in consistent years. We live 14 hours from the closest mountain, which makes it hard. Luke snowboarded on his first black diamond and had a blast.
We rushed home and got in 6 hours sleep before our first family Christmas party started. Then, the whirlwind of Christmas get-togethers took over. Add all of that to Greyson's 6th birthday and New Year's Eve and you have a crazy month!
So, I'm just popping in today to say, 'hi,' but starting later this week, I'll be sharing some awesome blog posts. #kitchenprogressforthewin
Cheers to the New Year!