I'm not super trendy. Ok, I'm not trendy at all. It takes me forever to get on board with trends. For example, I think it took me three years to get on board with skinny jeans. Now, I love them but the pairing of skinny jeans and ankle booties… at first (and for like two years after that), I was like "NO WAY!"  But trends can naturally become staples in our closet or our home. We begin to see them more and more and then we usually begin to form more of a concrete opinion on whether we like them or dislike them. Today on Your Home Story, we are chatting about Home Decor Trends for 2018. I think you'll probably be surprised on how I feel about most trends but you'll have to let me know!
Home Decor Trends for 2018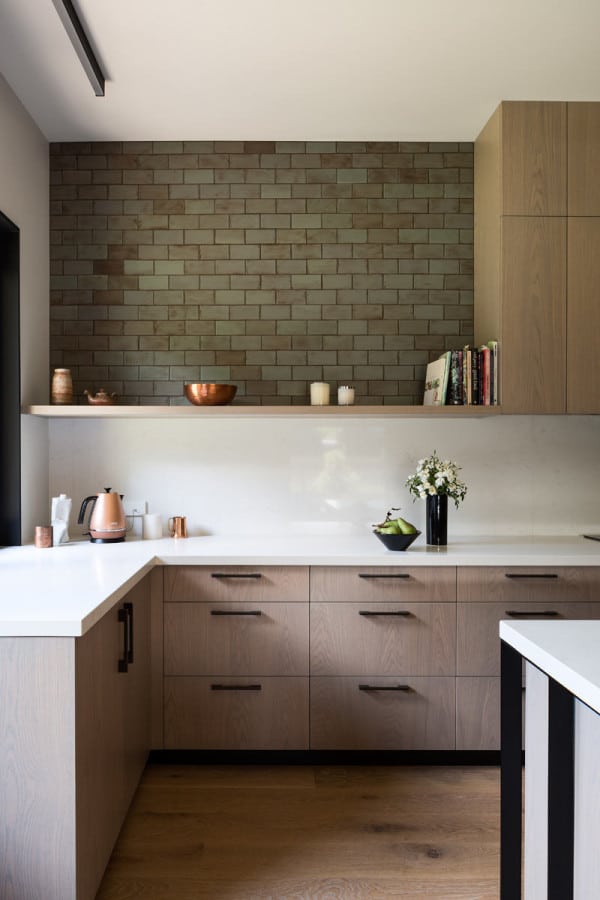 Whether or not you want to stay in-the-know with trends, you will naturally be seeing some new ideas popping up over the next year. One area where Suzannah and I disagree with the trend forecasters is on kitchens. You'll have to listen in to the podcast to get the whole story, but would you ever think white kitchens could be "out"? We don't but the experts don't necessarily agree with us!
I do think that we are going to see more warm tones and wood accents come into play in really exciting ways! How amazing is that image above? Gorgeous wood cabinets yet done in a completely modern way! I'm totally swooning over here.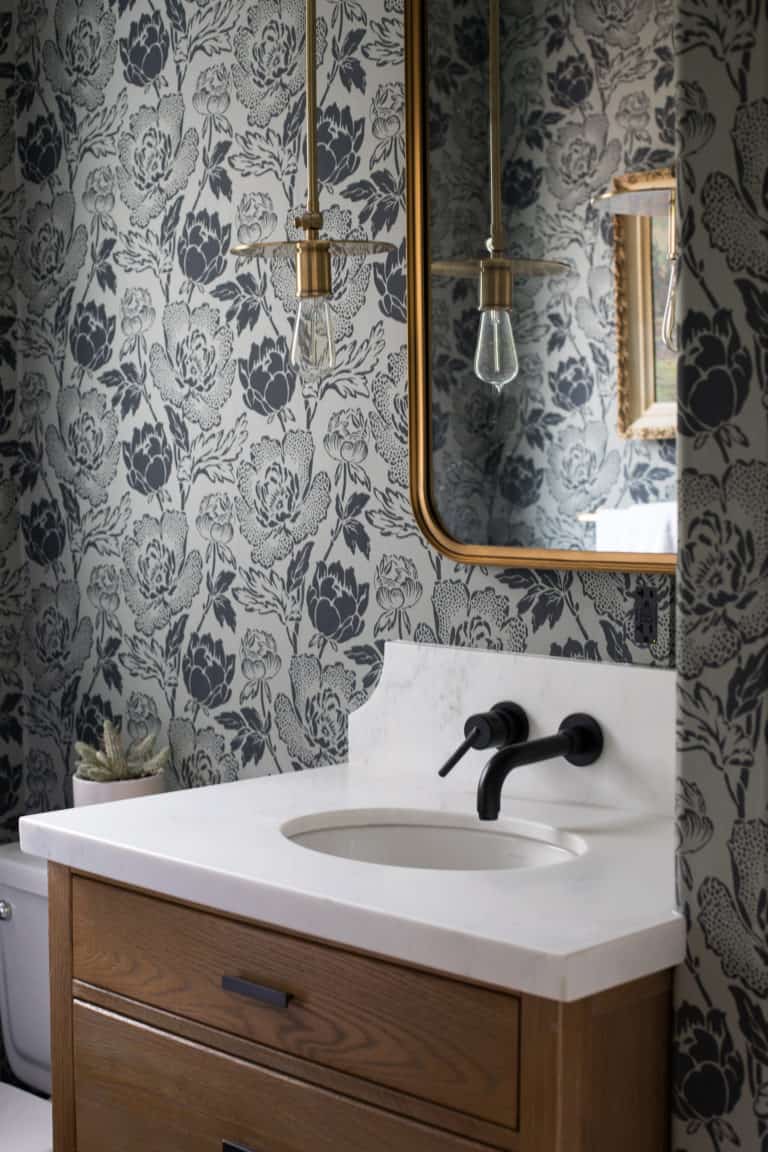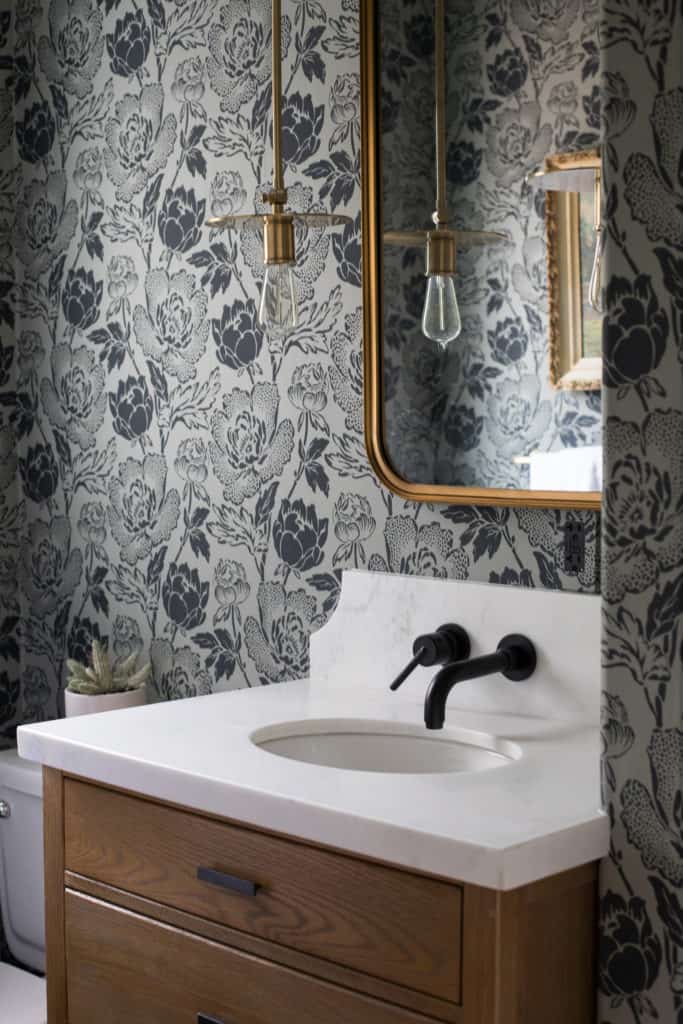 Another trend that is supposed to be on the rise is black hardware. I think black, and especially matte black, are insanely beautiful. Check out the above bathroom and tell me. Do you agree?
Trends affect us whether we follow them or not. Tune in to listen to us chat about what trends are coming in and which ones are going out. You might be surprised to hear our thoughts on trends in general and how to incorporate them into our home or disregard them completely.
Find us on your favorite podcast app: iTunes, Stitcher, GooglePlay and Overcast.
We referenced: Refinery 29 2018 trends, The Everygirl 2018 trends and what's out from 2017 (via this Zillow trends piece), Country Living 2018 trends and My Domaine 2018 trends.
If you want some modern barn door ideas, we are loving this black and glass barn door and this dark barn door that hides a bathroom.
The giveaway with Framebridge has officially ended. JoyJoyNelson you are the winner! Please email us to claim your gift card.
You can find us on our blogs or connect with each of us on Instagram. Suzannah is @suzannahstanley and Ashley is @biggerthanthethreeofus. We'd love to hear your questions and thoughts! Join our Facebook group here and email us at [email protected].