Today, on the Your Home Story podcast, Suzannah and I are talking about the house updates that both of us are working on. We have both been knee-deep in painting projects, which we love because of how much paint changes a space. We hope you join in on the conversation this week as we talk about our painting projects, functionality upgrades and more!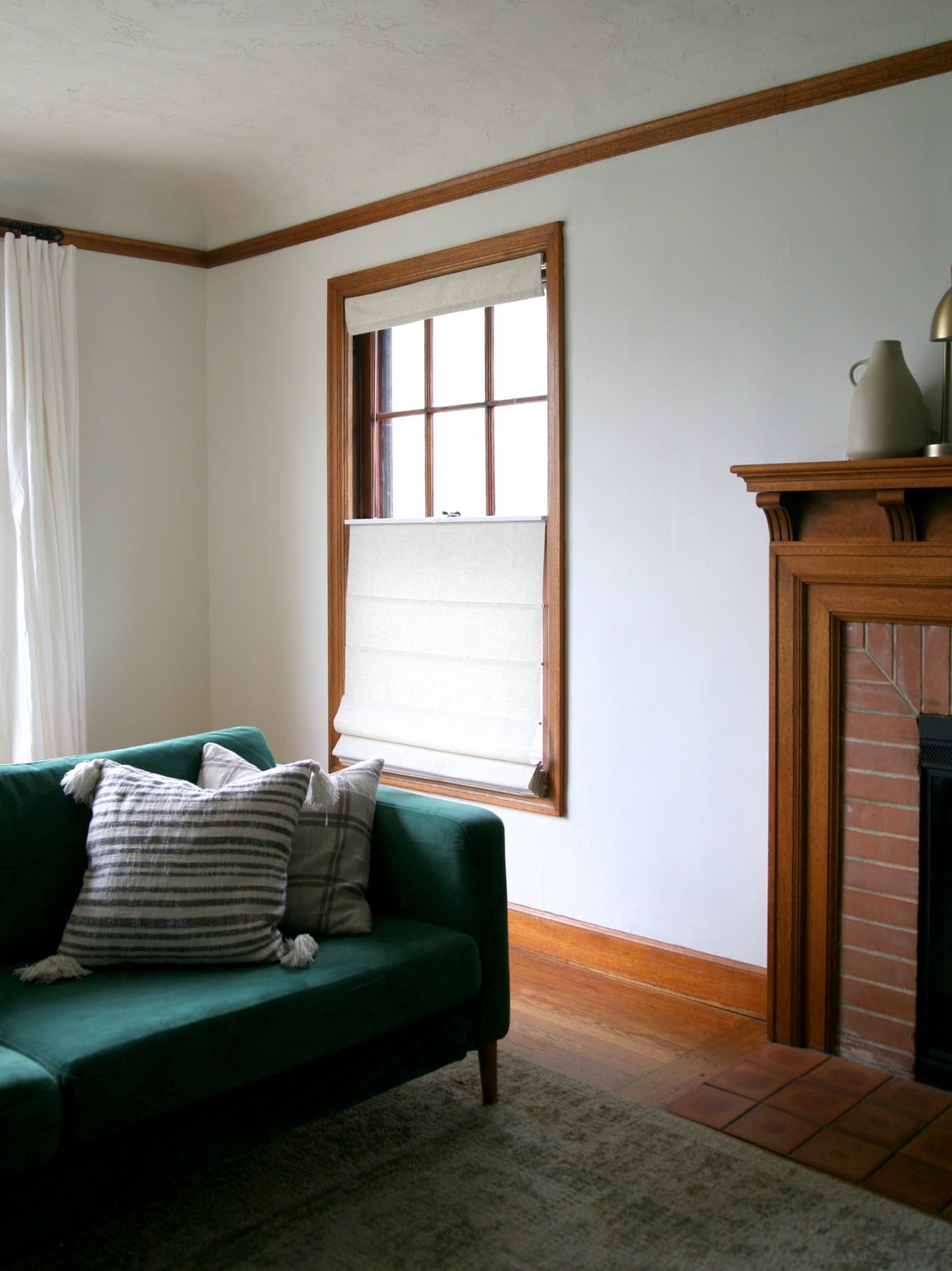 Listen below or find us on your favorite podcast app: iTunes, Stitcher, GooglePlay and Overcast.
Specific projects talked about today include:
I've been tweaking my living room again. Hear me talk about painting the crown green and if you want to see more about the living room, then check out the post I wrote about the Forest Green Living room.
Suzannah talked about what her mom gifted her for Christmas and the results of the gift in her breakfast nook.
I chatted a bit about sourcing quartz and marble for the powder bathroom. The space is at somewhat of a standstill but figuring out the countertop is helping to push it along.
Suzannah shared about her custom window and non-custom window treatments. They turned out so well in her living room! And, hear about the recent updates that she's made to her living room, including: a new rug, chairs and a neutral slipcover.
More progress has been made in Greyson's room. Hooray! Lego storage was a big hurdle for us, but I've finally found a solution.
Suzannah also shared about there dining room and the new updates that are happening.
You can find us on our blogs or connect with each of us on Instagram:
We'd love to hear your questions and thoughts! Join our Facebook group here and email us at [email protected].