I know I don't have to tell you that we love our tacos. Sometimes though, since we do have tacos so frequently, we need something with a bit of extra flavor to change up our pulled pork. This 5 Minute Pineapple Salsa does just that! I love adorning our tacos with this but have a hard time keeping my hands out of it with tortillas too.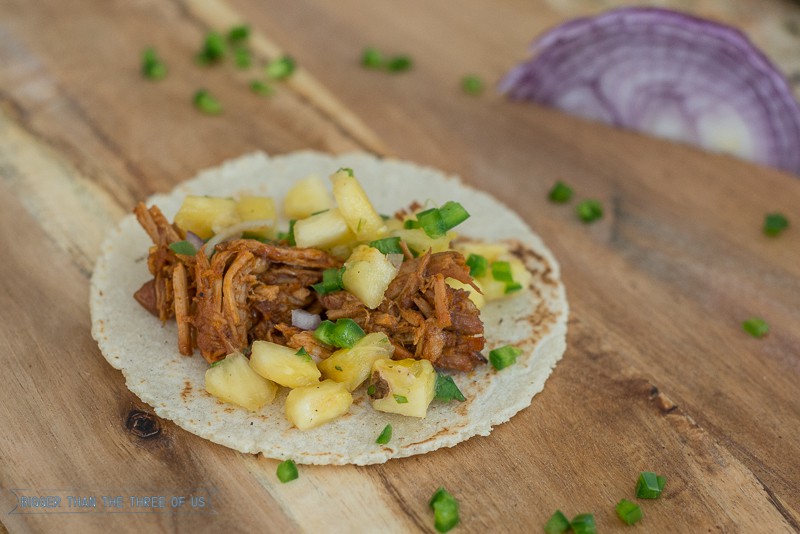 Luke is a HUGE salsa eater, like over a jar per week. If you live by a Trader Joe's try their Garlic Chipotle Salsa, it's definitely his favorite. The closest Trader Joe's to us is about three hours so every time we are near it, we definitely stock up. And by stocking up, I mean we get about twenty jars. We get smiles every time we check out.
 I'm not much of a salsa eater. I mean, when we go out for Mexican food and there's fresh salsa with a side of pico, I munch on it but I can definitely take it or leave it. Now, a really amazing cheese dip… I'm all in and usually two-handed.
…