I'm trucking along in the playroom for the New Year New Room Refresh hosted by Stephanie at Casa Watkins Living. This week, the idea was to share a DIY project, piece of art or something that would inspire each one of you to replicate it in your own home. I'm taking that idea and kinda running with it today by sharing some inspiration, tips and tricks for creating a Kid's Art Gallery Wall.
We are half-way through the school year over here! Piles and piles of artwork have made their way home and some, unfortunately (or fortunately?!), gets stuffed very quietly into the trash can. We can't keep it all and I know you guys can't either. Months and months ago, my blogging friend Cassie, encouraged me to create a gallery wall filled with Greyson's art. She mentioned that her kiddo's (they are a bit older than Greyson) really enjoyed having their art displayed. So, with that in mind, I started thinking about ways to display art and where/how to display it.
I've rounded up a few ideas for hanging art in an easy way and wanted to share them with you.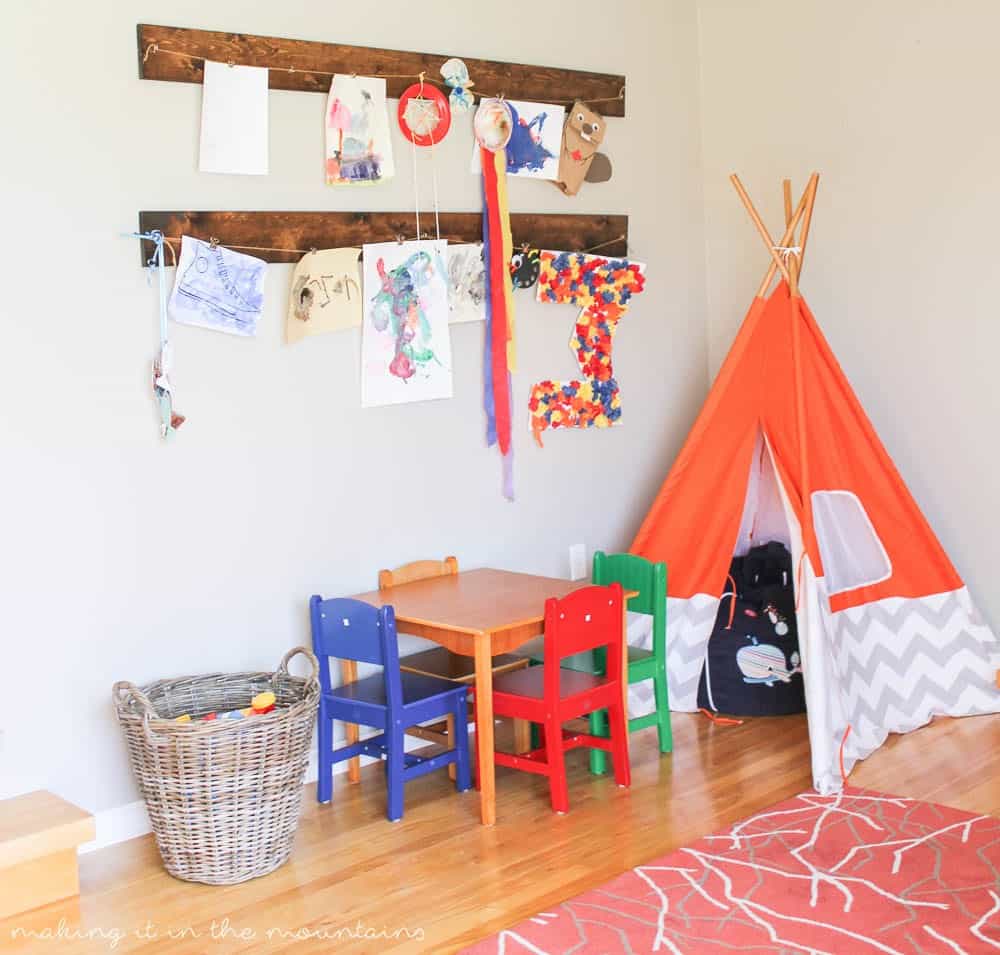 How simple and fun is that playroom? I think the casual way each piece of art is clipped in is a nod to a fun and vibrant space. I think you could recreate this look very inexensively and, also, in whatever style that you have. For example: my playroom has wood walls; so, if I was doing this, my boards would be white.
I think this would be simple to make out of scrap wood but if you had to buy wood, it would be an under $20 project. You can't beat that!
I think the wood sign is such a fun feature of this wall. Cassie mentioned that the wall grows as each "Special" piece is created. I LOVE that idea. I think that sometimes the need to have something completed overshadows what we are creating in the first place.
Greyson (my little) for example would feel much more proud of each piece if I was adding a frame to the gallery wall when that special piece was created.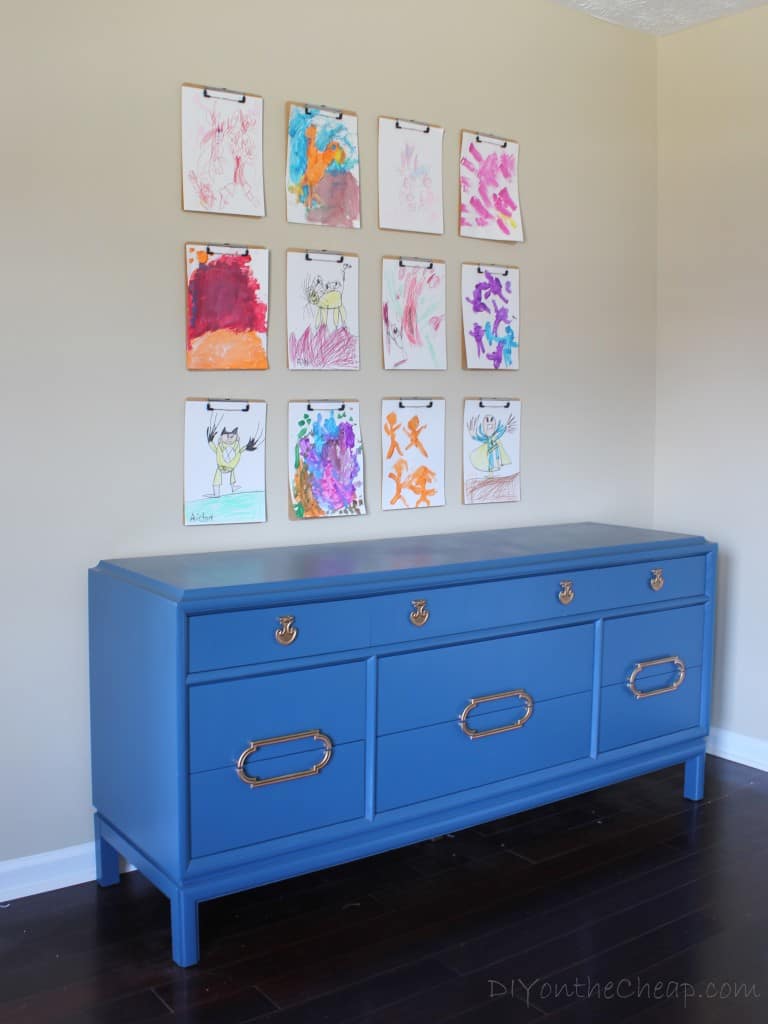 If you have kids at home or have kids that create special pieces all the time, then you will probably love this idea. The cost is extremely low and you can constantly update the wall as new creations are being done. I love the grid pattern with the clipboards as well.
You want to know the main thing that I took away from these three images? To let the space that houses your artwork be fun, creative and imperfectly perfect. Does that make sense?
I think sometimes, spaces that reflect us and our families aren't beautiful in the strictest sense. Yet, they are beautiful when you see how our lives and our interests play out in that space.
So, without further adieu, where's my Kid's Art Gallery Wall: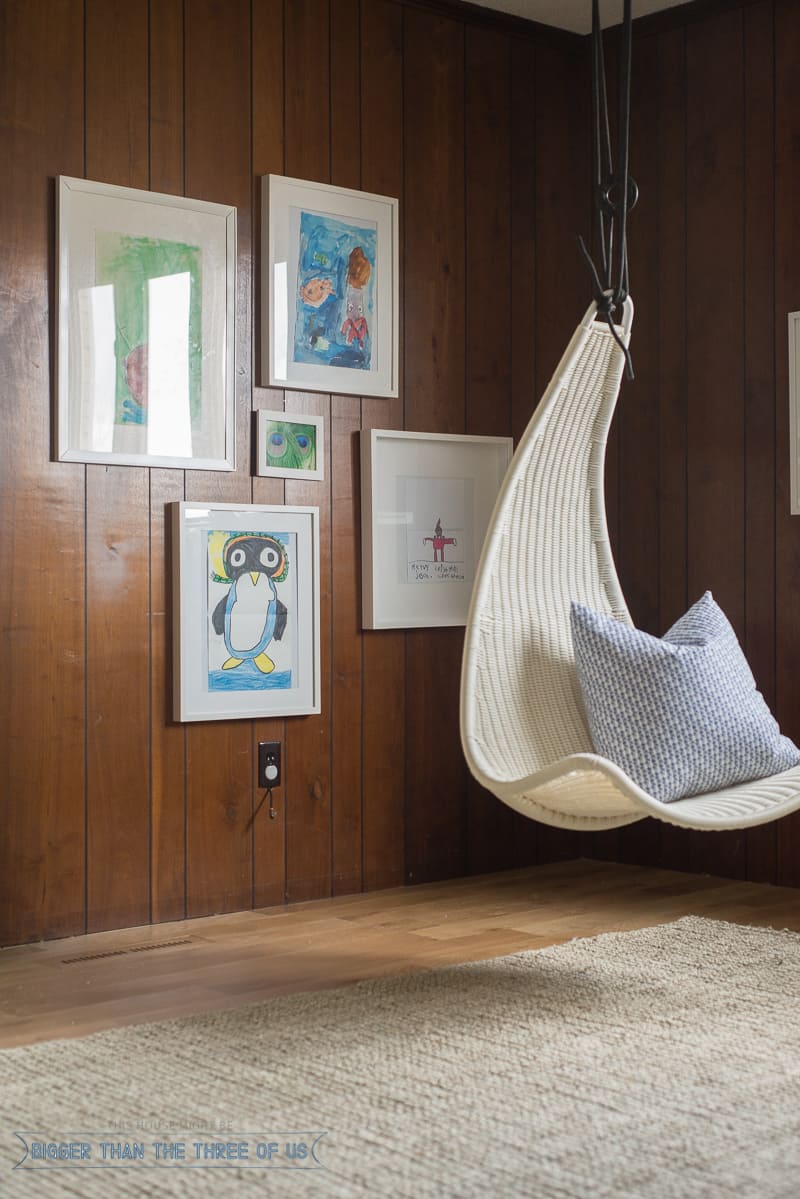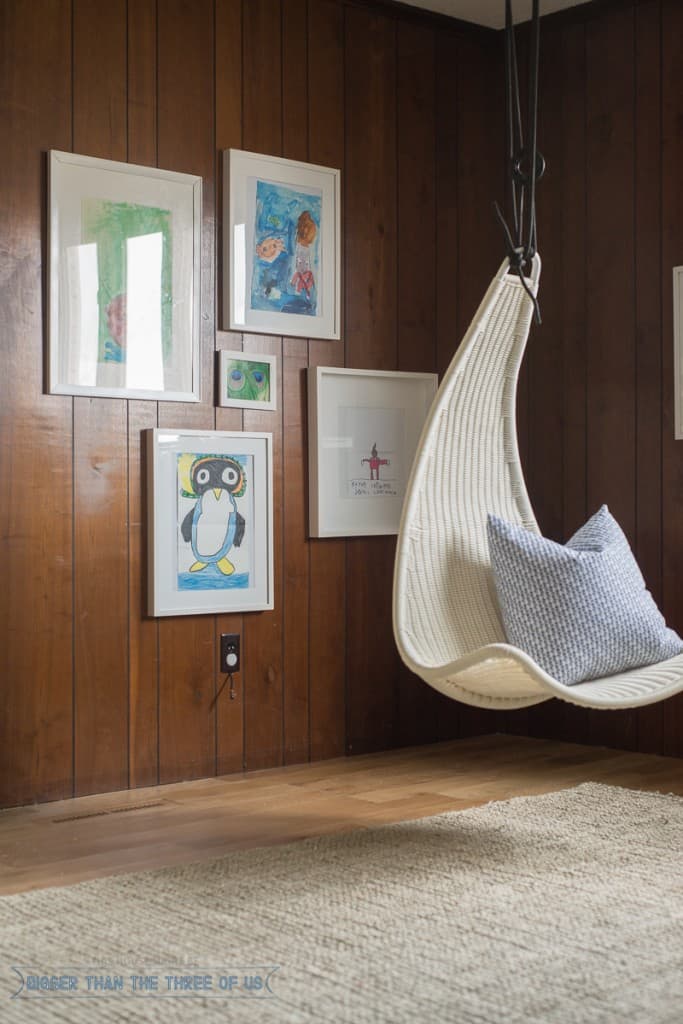 Is it more minimal that you expected?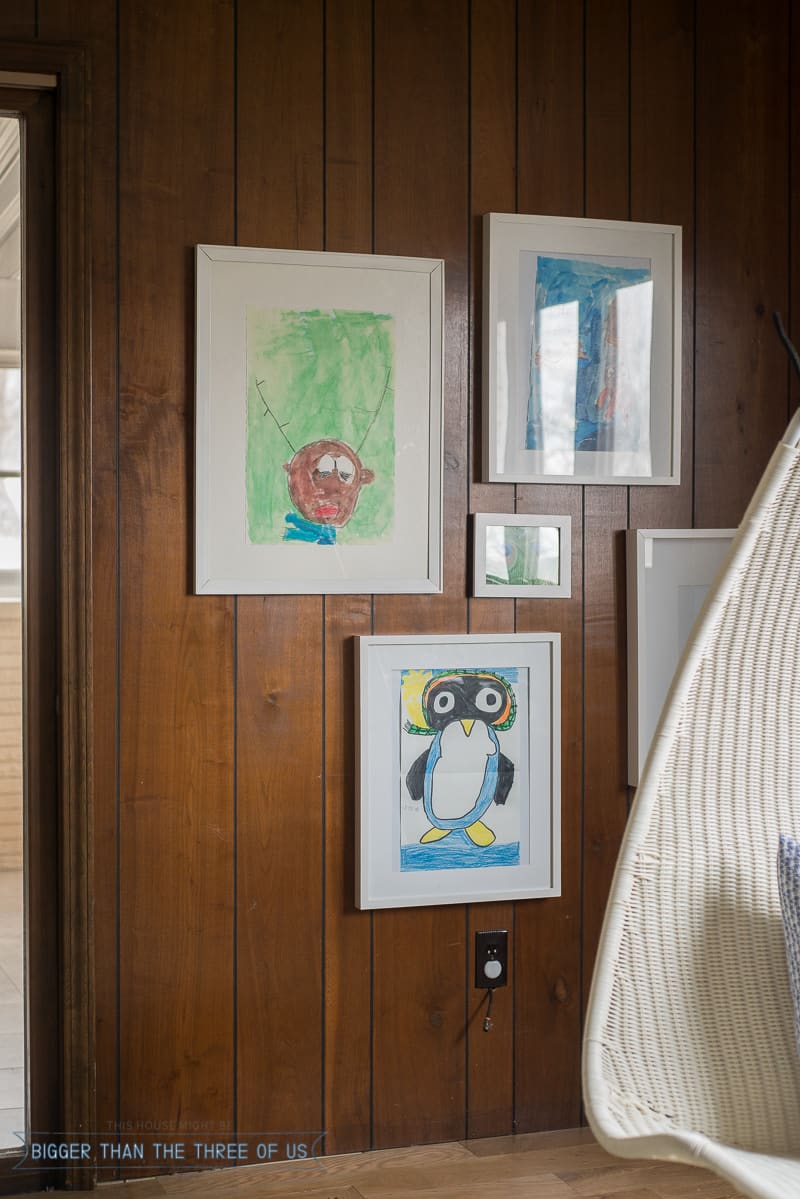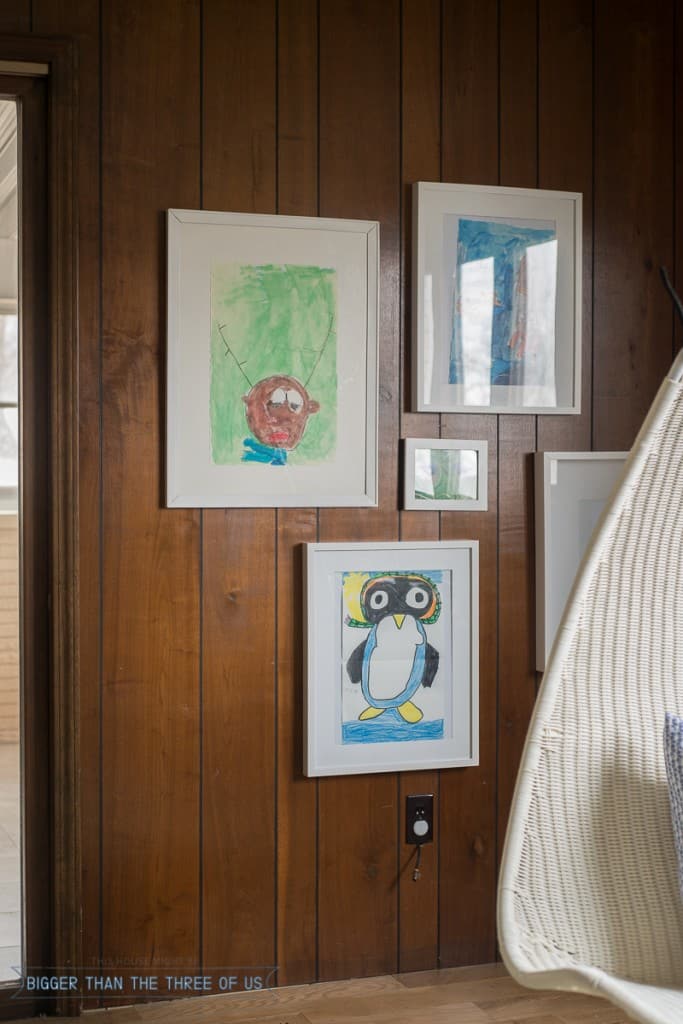 I really am trying hard to focus on less and how to make less work with my style and our home.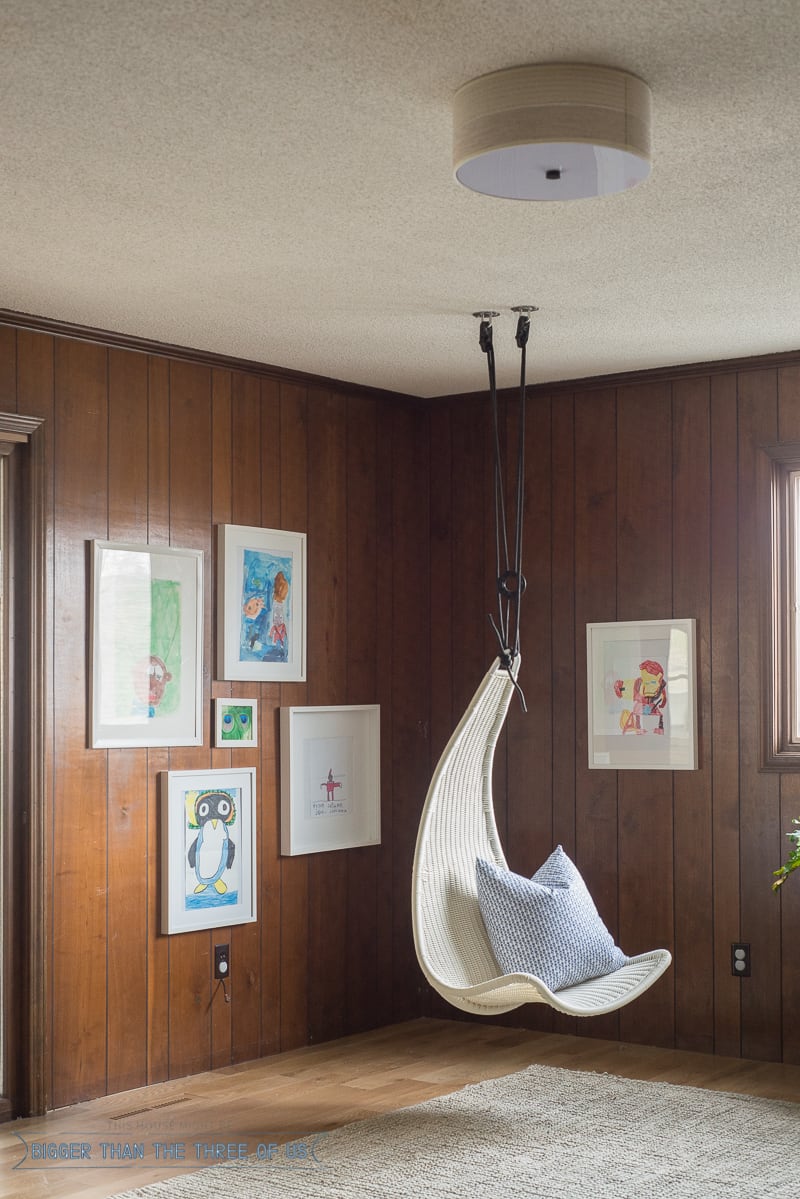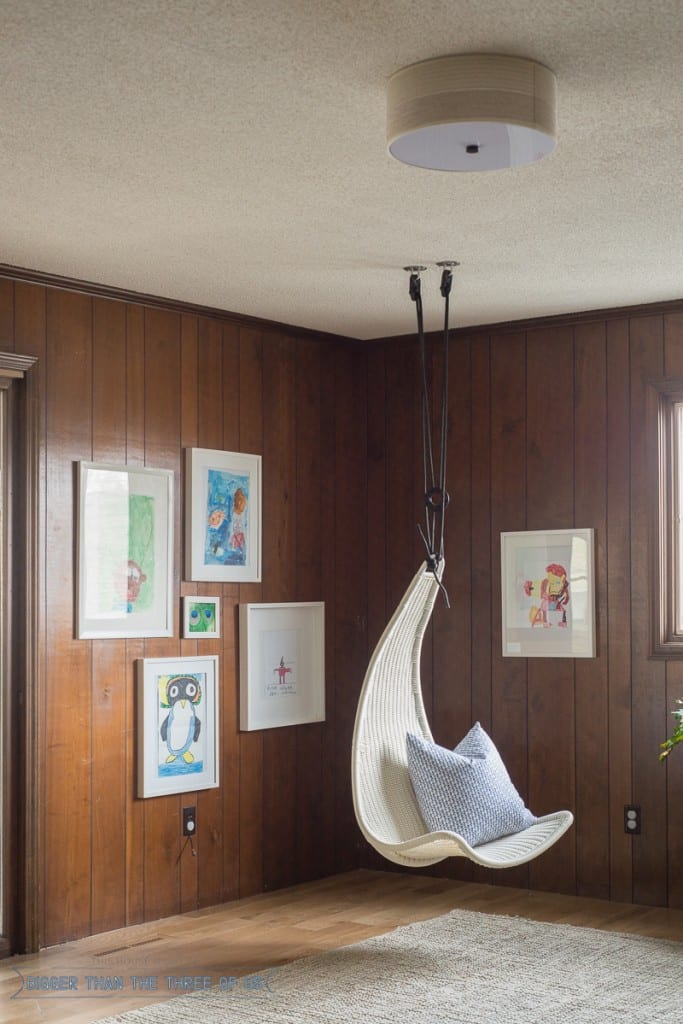 Everytime Greyson brings home a new piece of art, together we can decide if it's a piece for the art wall.
*A Tip for the gallery wall pieces that are unusual sizes (like all of this artwork): buy a larger frame and flip the insert of the frame over (the piece that says what size the frame is or the one that has a photograph on it). Use that piece as a fake mat. It will save you bunches!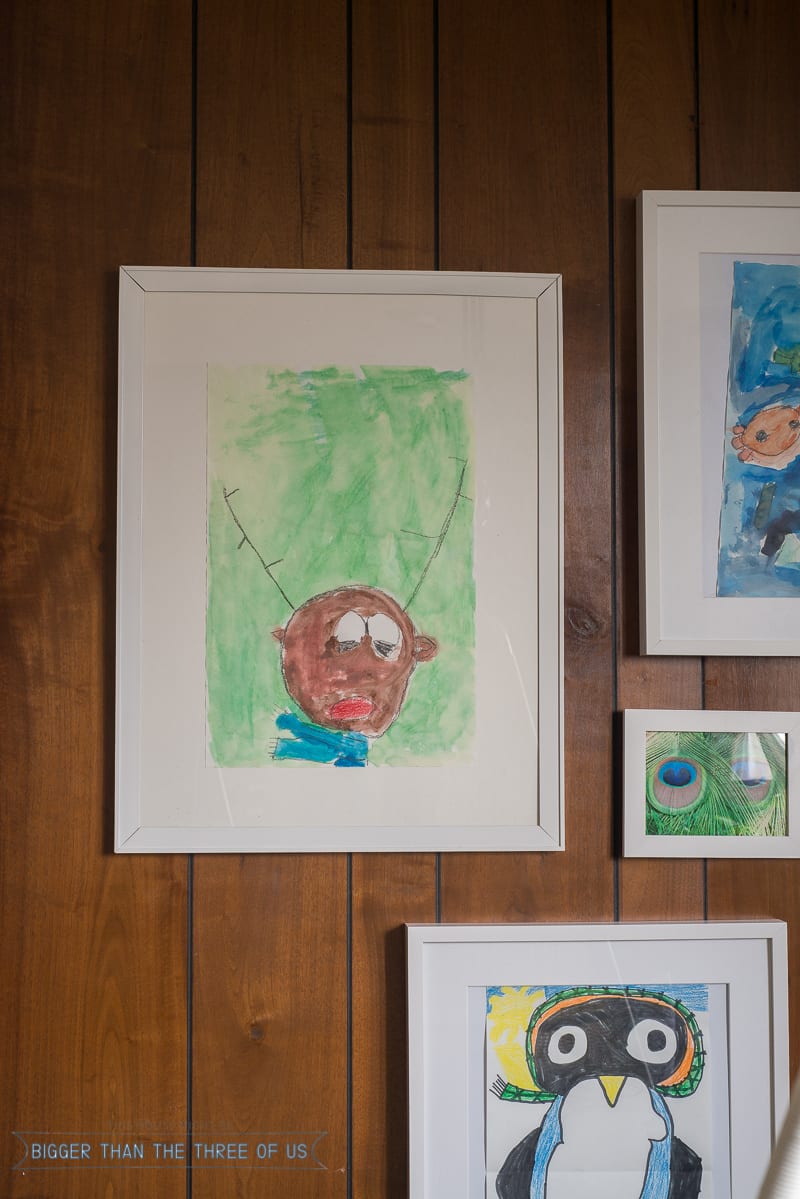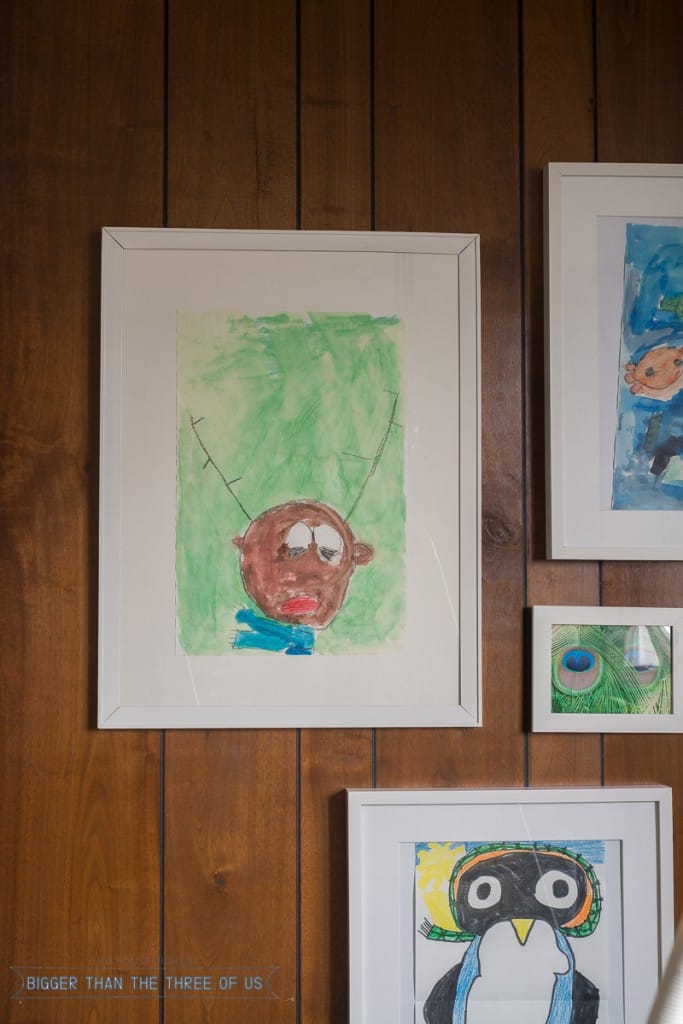 I really like the idea of the wall organically growing over time.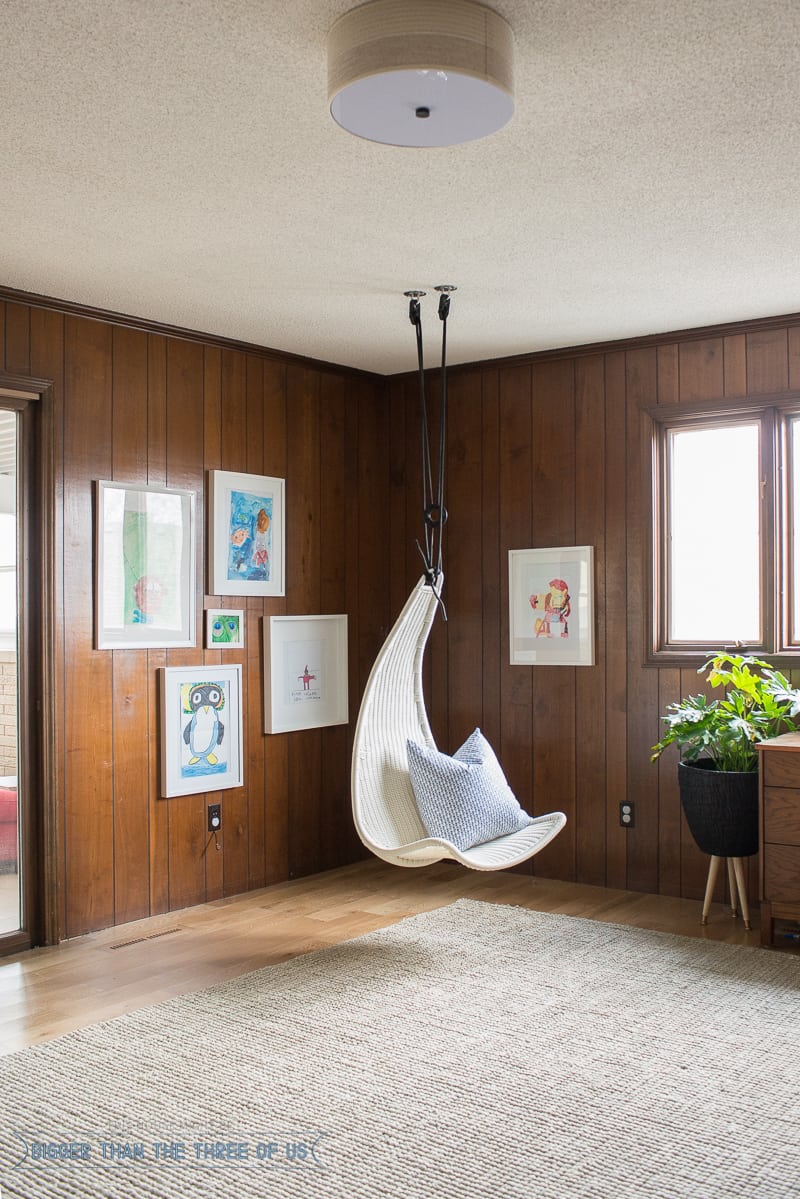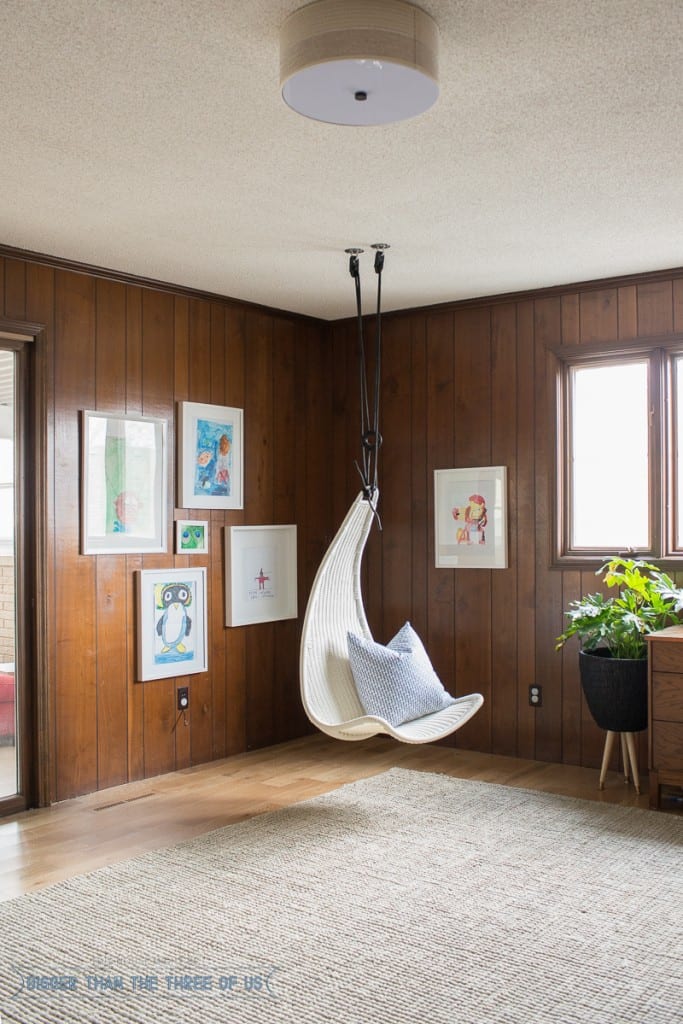 Oh, look up at the previous picture. See the new light?! We had that one in our storage room and, although it's not what I would pick if I was going shopping... it's so much better than the fan. This room is always one of our coldest rooms so we for-sure didn't need a fan and especially didn't need one when it didn't have a light on it.
*Affiliate links below. Thanks for supporting this blog. Click to read my disclosure policy.
Make sure to stop by and see all the other projects being shared for this challenge today.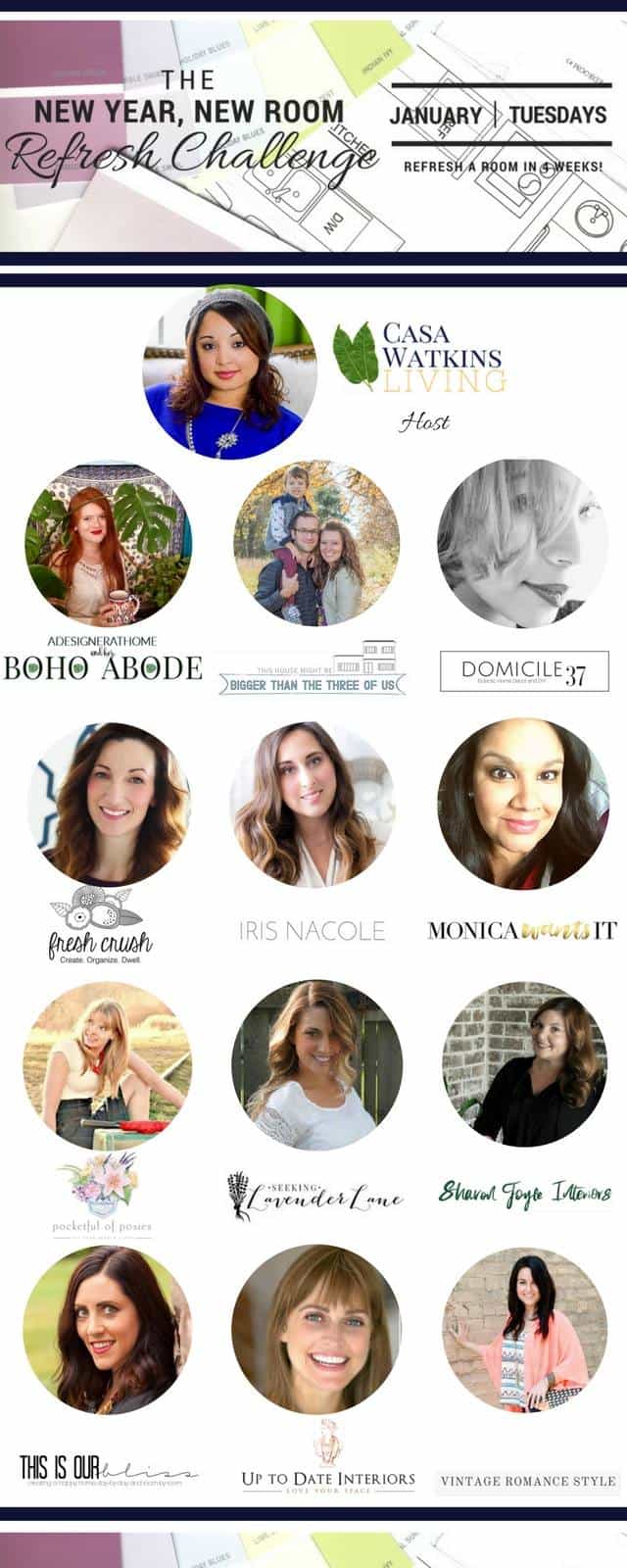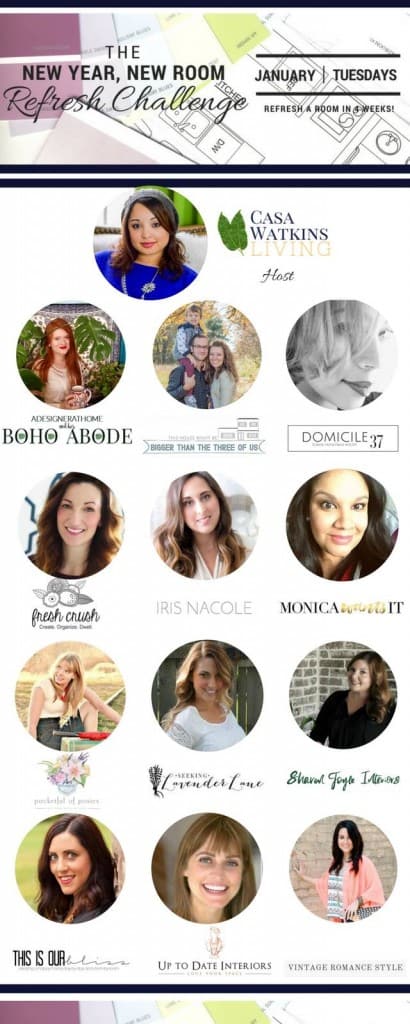 Casa Watkins Living // A Designer At Home // Bigger Than The Three Of Us // Domicile 37 // Fresh Crush // Iris Nacole // Monica Wants It // Pocketful of Posies // Seeking Lavender Lane // Sharon Joyce Interiors // This Is Our Bliss // Up To Date Interiors // Vintage Romance Style
Also, a special thank you to the sponsor's of this challenge.