We got our lights installed in the hallway and, as usual, there was more to just putting up new lights. But, we will get to that in a second.
Just to jog your memory, the lights on our list to consider were:
We decided to go with #4 (Contour Semi-Flush from West Elm for $69). The price and dimensions were both spot-on and we liked the simpleness of it.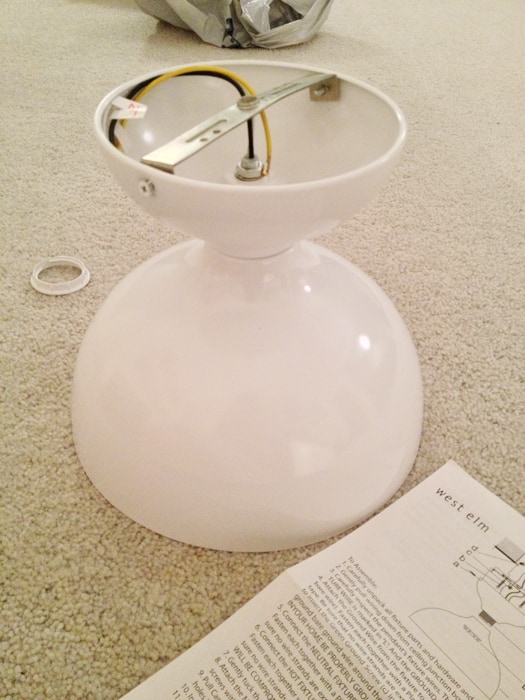 The pictures online don't do the size justice, so for comparisons sake….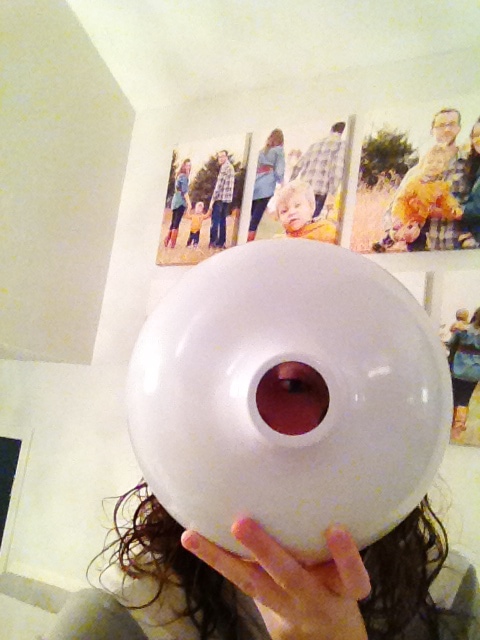 We had two of these lights to begin with (they came with the house):

After taking the lights down, we were left with some major discoloration on the gorgeous popcorn ceiling.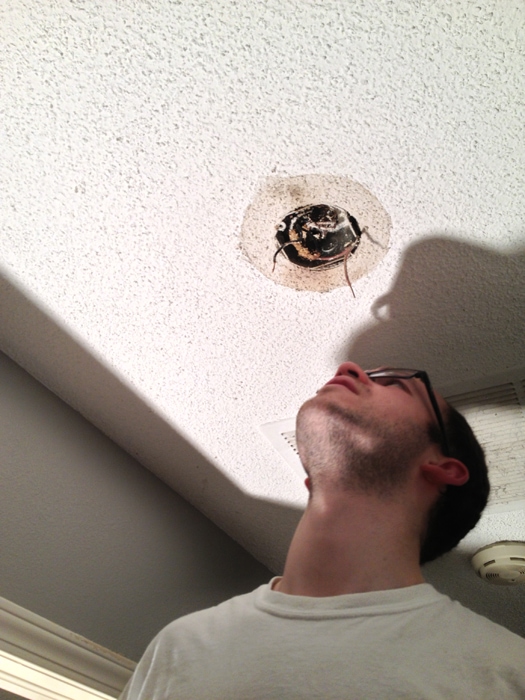 Sorry Honey, I totally shot straight up your nose. =)
In our master bedroom, we took down an old fan and had the same discoloration problem, so we knew what to do.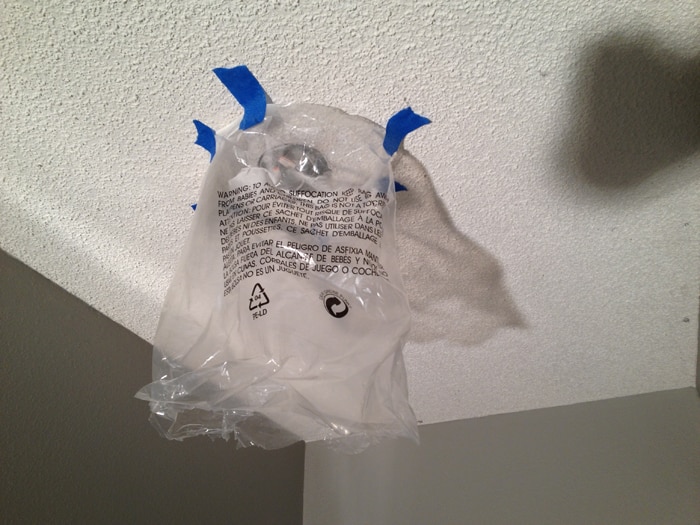 We covered the area outside of the discoloration and then sprayed Kilz Original stain blocker.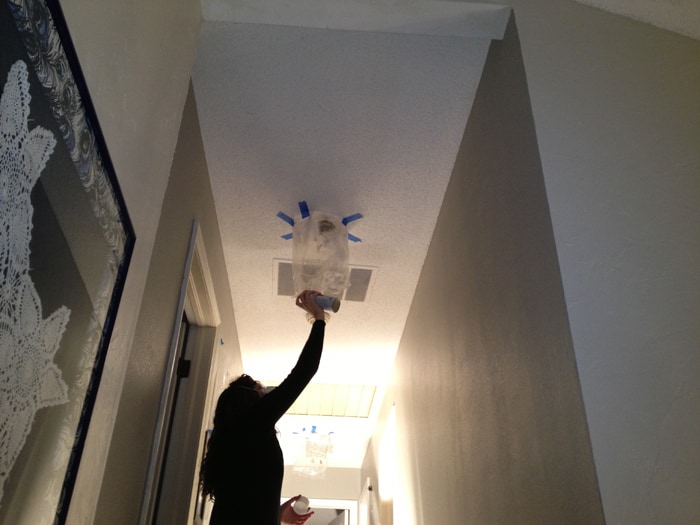 Before:
Hold on to your pants….
After: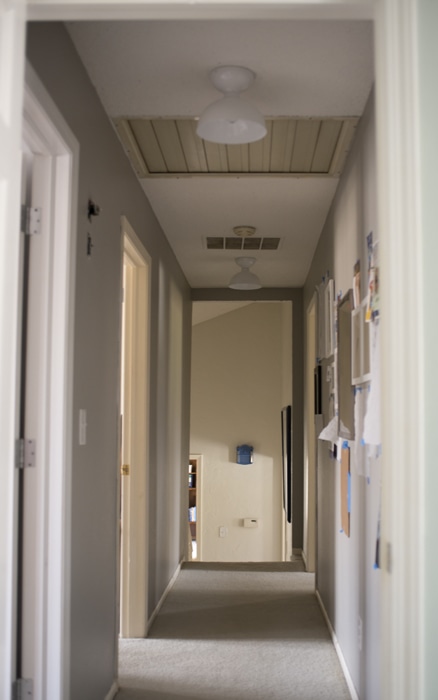 So, who else is disappointed that the hallway lights get lost in the grossness of the attic fan, vent and smoke alarm (they are all disgustingly dirty)?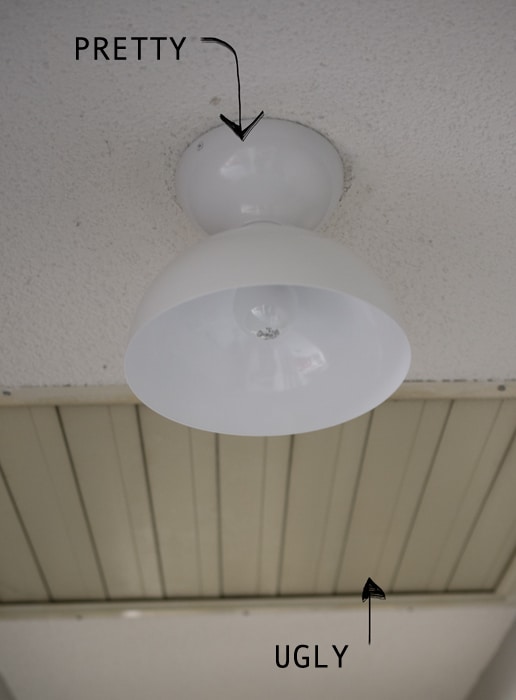 I'm in the midst of tackling the ugliness and then hopefully, the lights will shine (doubly – get it?).