Can you tackle a complete powder bathroom as a new DIYer? Today, hear lessons from novice DIYers tackling a FULL GUT bathroom renovation. What challenges might you encounter? How do you get the tools to actually complete the job? Hear tips for staying on track, actually doing the work and what to do next time to make the project go even smoother.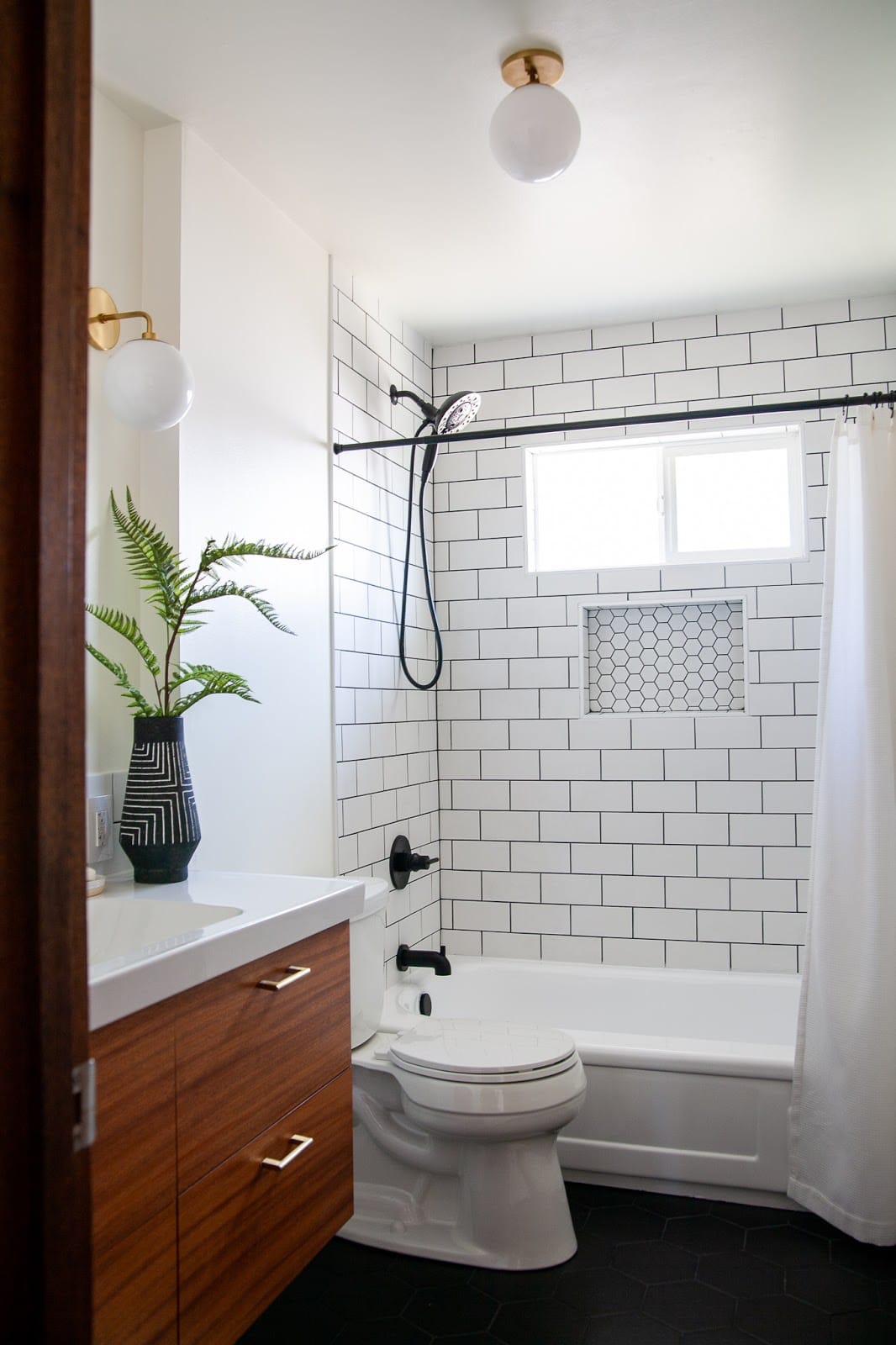 Listen below or find us on your favorite podcast app: iTunes, Stitcher, GooglePlay and Overcast.
On the show today, we specifically chatted about:
The One Room Challenge bathroom makeover reveal (all the glorious photos) that Suzannah helped manage and design while our novice DIYers did most of the heavy-lifting.
It came out in the show that laying the oversized hexagon tile was a bit different than everyone thought. Suzannah shared that she put together a tutorial for laying big hexagon tile because she couldnt find a great one online.
YouTube videos that our Novice DIYers loved:
You can find us on our blogs or connect with each of us on Instagram:
Join our Facebook group here to connect with other listeners and ask questions or play catch-up with past episodes on our Podcast page.