So, this is a true work in progress (not a Before/After). I'm a very much live with what I have until I find the right thing type person. For me, a before and after might take years.
Basically, I want to show you the before of our master bedroom and then show you our progress. Hope that's ok with you!
When we first moved in there was floor to ceiling wallpaper (even with an extra border on top!).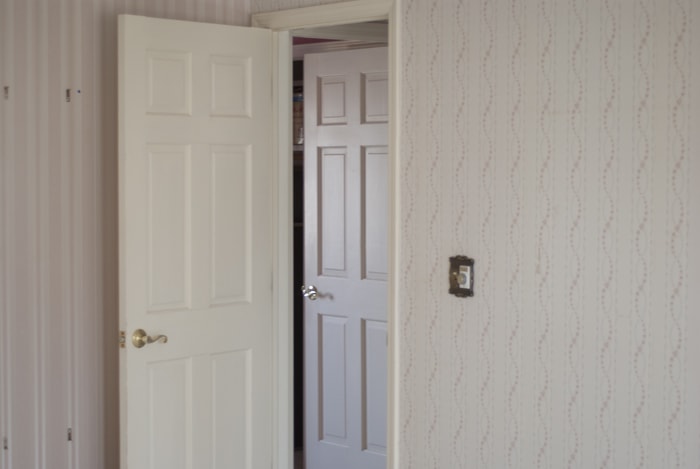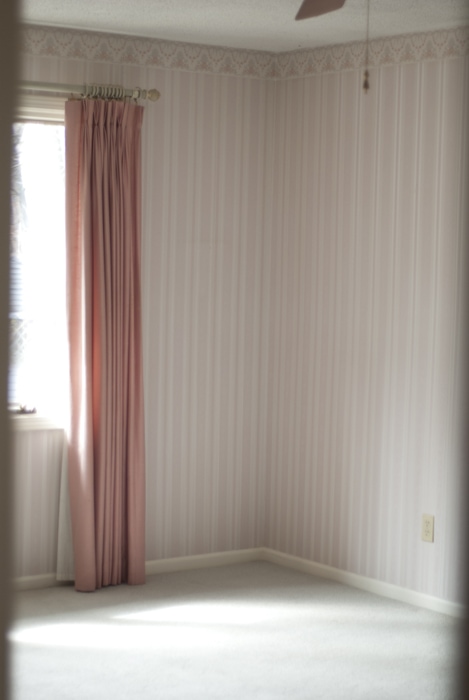 We painted immediately and love the color we chose. It's Rainwashed by Sherwin Williams. Seriously, I love it. It pulls aqua, blue and green at different times during the day.
We eventually bought the white bed frame, corner chair and Ikea Lack tables (to serve temporarily as night stands). Here and there, I picked up a few items, but it wasn't until yesterday that I felt like it was finally coming together. We finished a DIY headboard (under $30). I'll have the breakdown on that on Monday.
So, this is where we're at right now: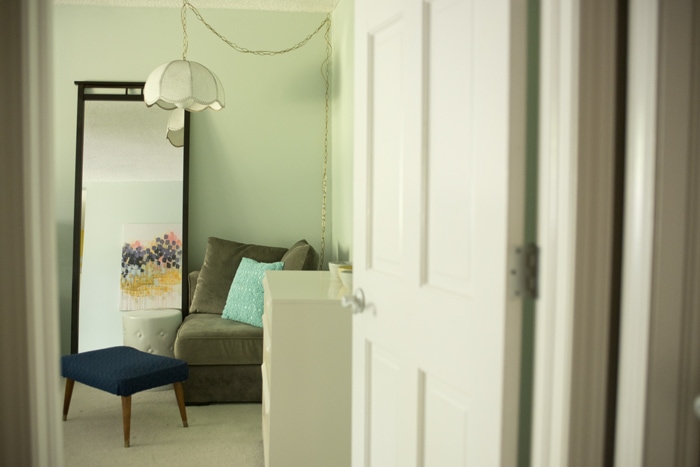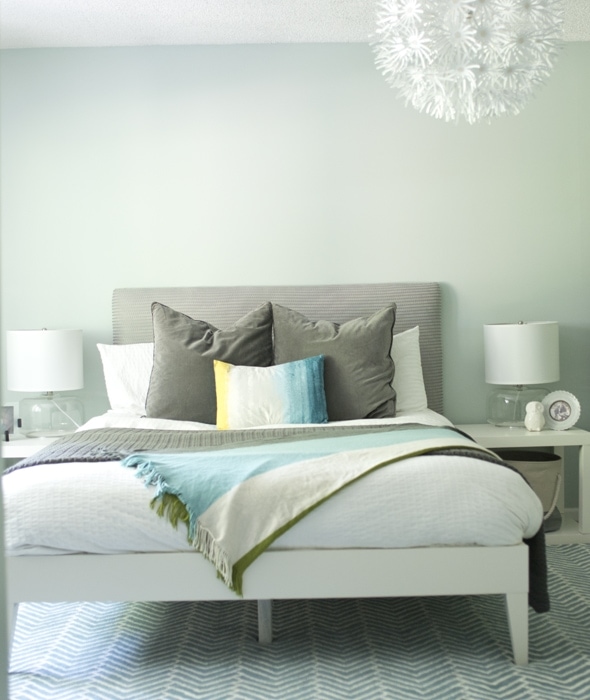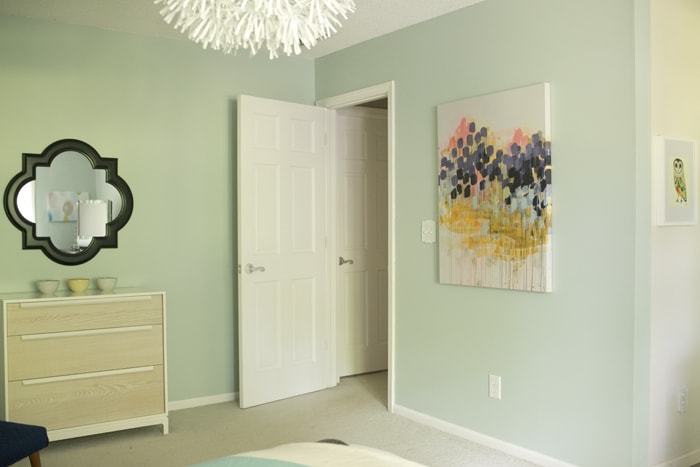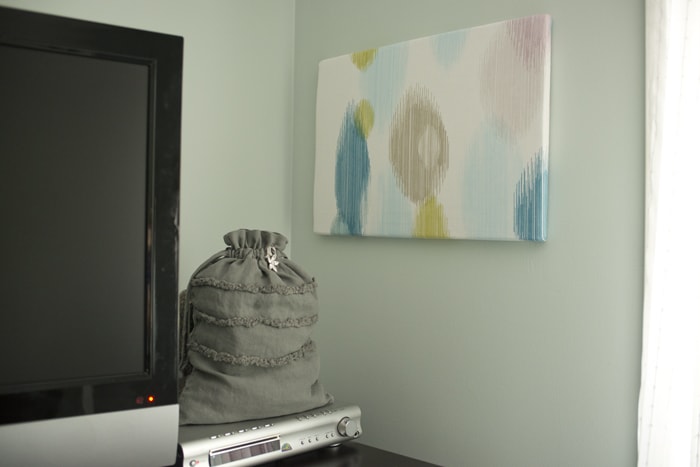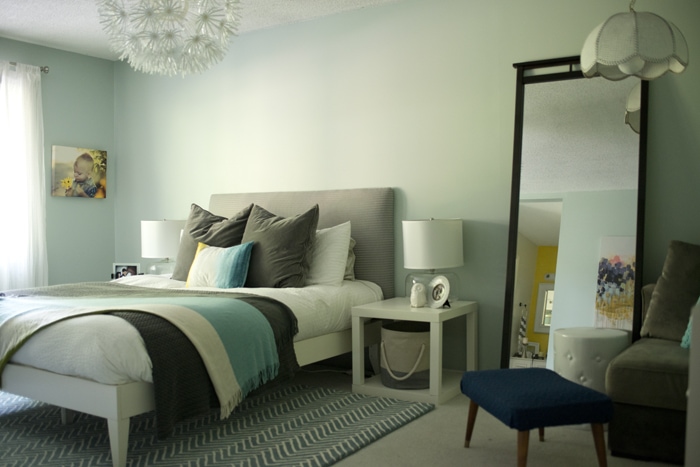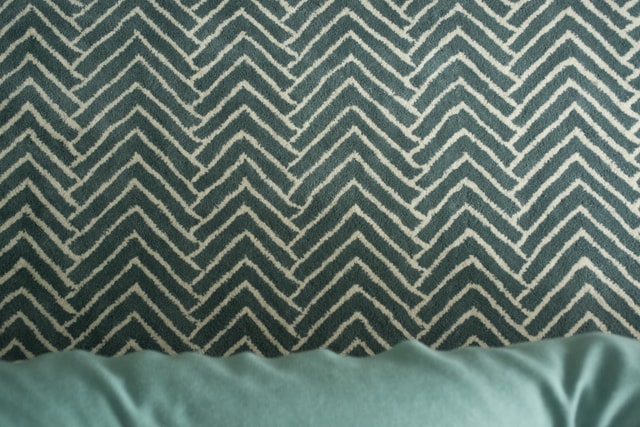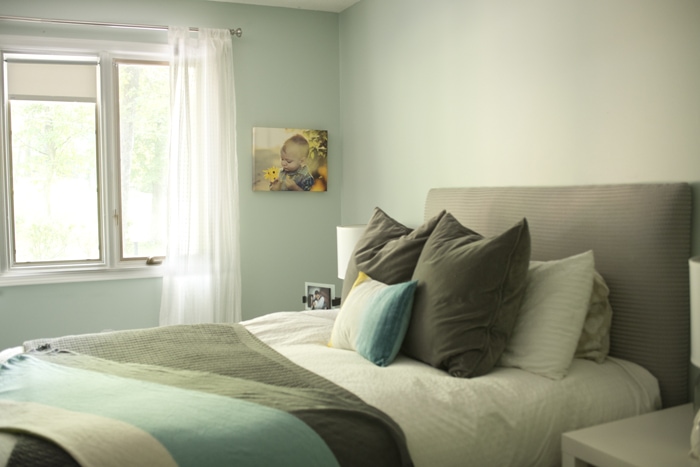 I still have a few fixes:
-Replace Ikea Curtains with Grey Linen Curtains
-Add a large bamboo shade to cover the cheap roller blinds
-Buy real nightstands with a drawer and a ring pull (I love those ring pulls!)
-Add more wall art
-Recover ottoman
-Decide what to do about the black mirrors (get rid of the black and change to what?)
Did I offend anyone by showing an in-progress room instead of a before/after?
Hope you have a great weekend!
Linking up to: