I've found some crazy great finds this month at the Goodwill. I only go on Thursday mornings (right after I drop my little guy off at school), but it's like a little treat for me. I know Luke is glad that this treat only occurs once a week! Ha.
The real problem is that our Goodwill sells brand new Target stuff (Like all the great Threshold stuff). I still can't quite figure it out, because I went to Target this week and they had four of the things that I just bought at the Goodwill still on the shelf. I'm not complaining (AT ALL!), but it is a bit weird.
Anyways, on to my spoils..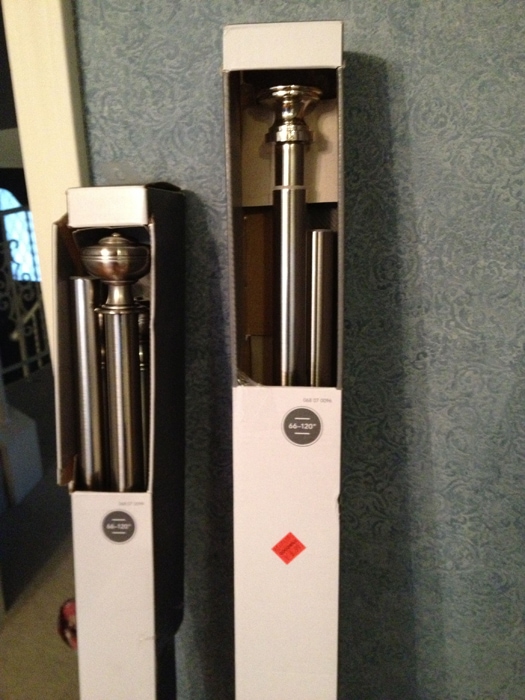 $8.99 for brand new Target curtain rods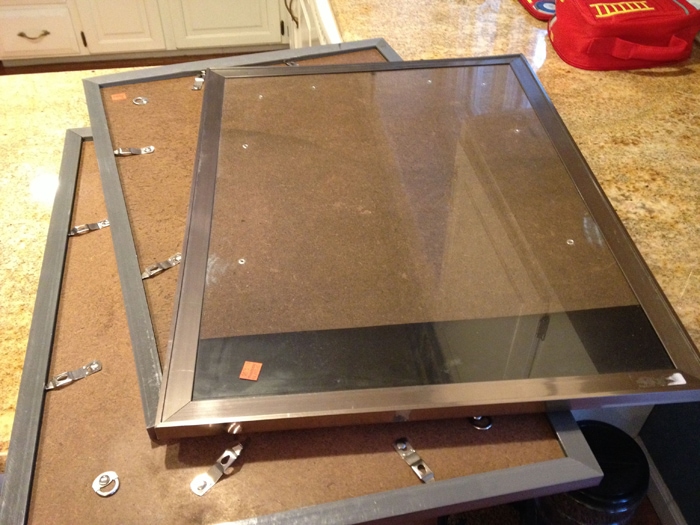 Brand new 18×24 frames – I think these were $4.99 a piece
(I spray painted these white and am using them on the travel gallery wall)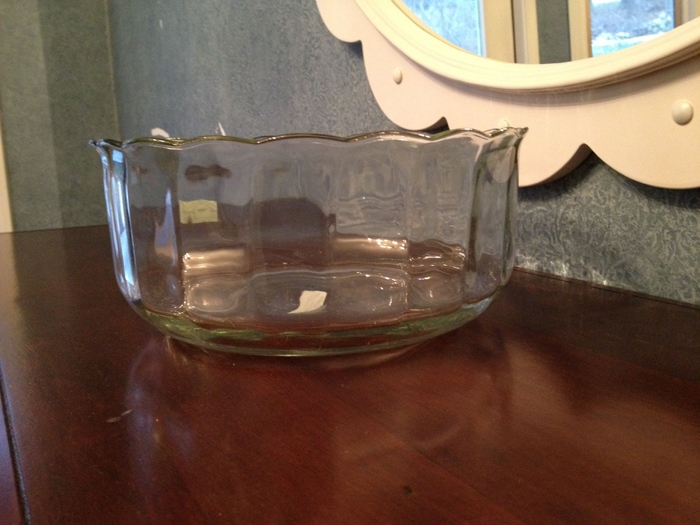 Adorable glass bowl (this is actually old) $2.99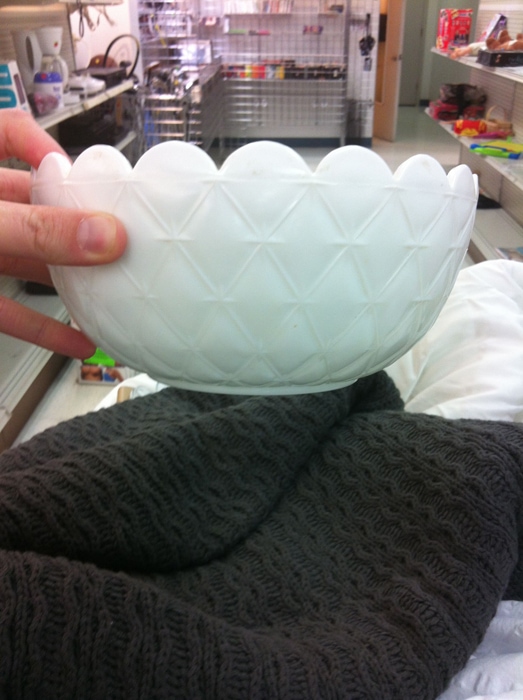 Another adorable old bowl $2.99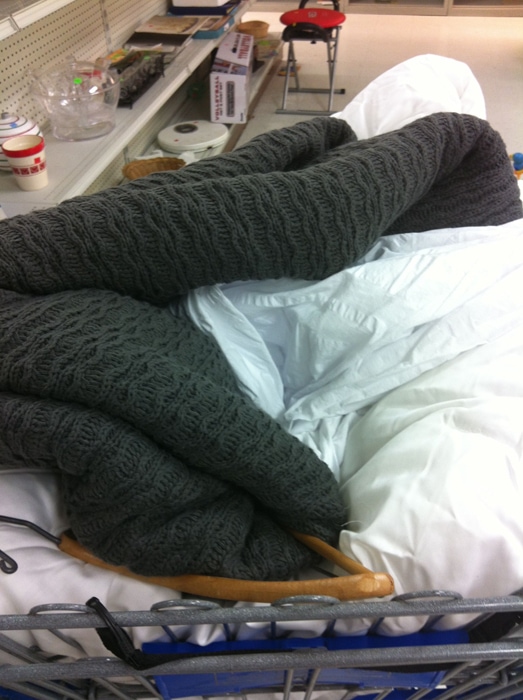 My Threshold (new with tags) Spoils:
Chunky Knit Blanket $4.99
(available at Target for $54.99 )
Queen Duvet Seersucker Set with Shams $11.99
(available at Target for $69.99)
Down Comforter $7.99
(available at Target for $79.99)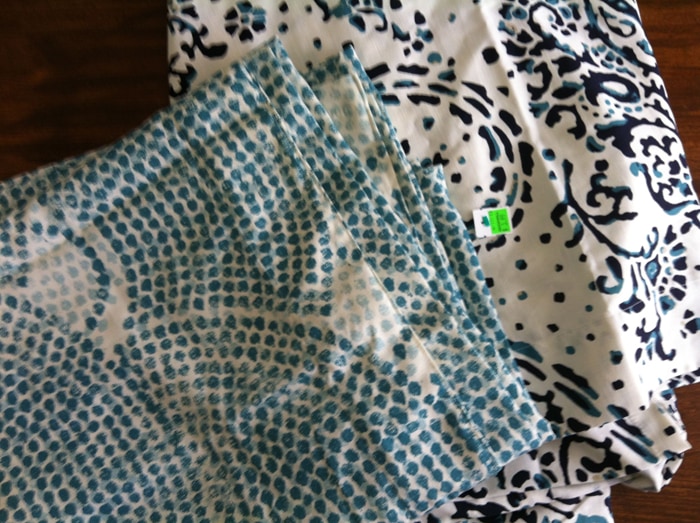 Target Curtains $4.99 (I can't seem to find these online)
I'm thinking I might use one of these to recover this: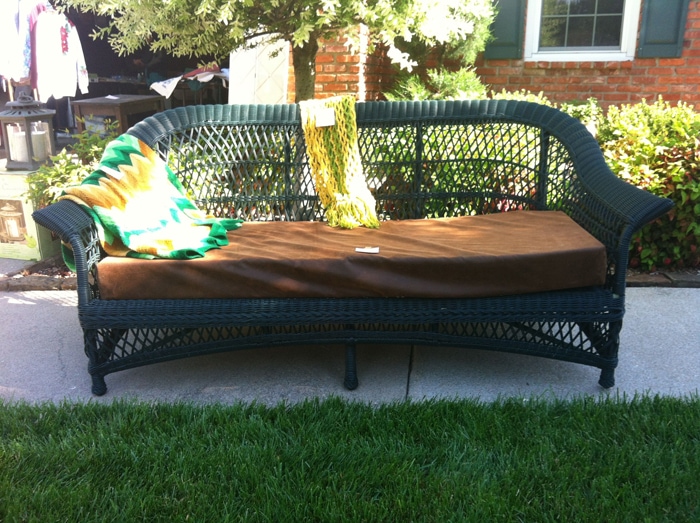 I found the outdoor sofa (which had only been used indoors) at a garage sale for $50! It doesn't look huge, but I can lay down flat on it and I'm 5'8".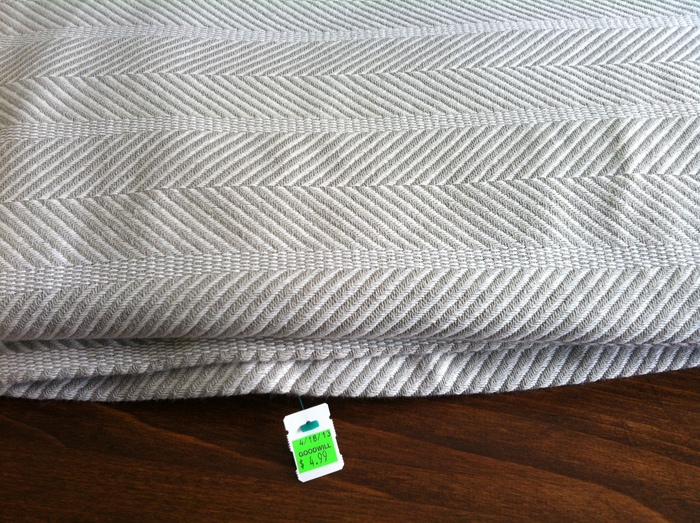 Another new Threshold blanket – find it here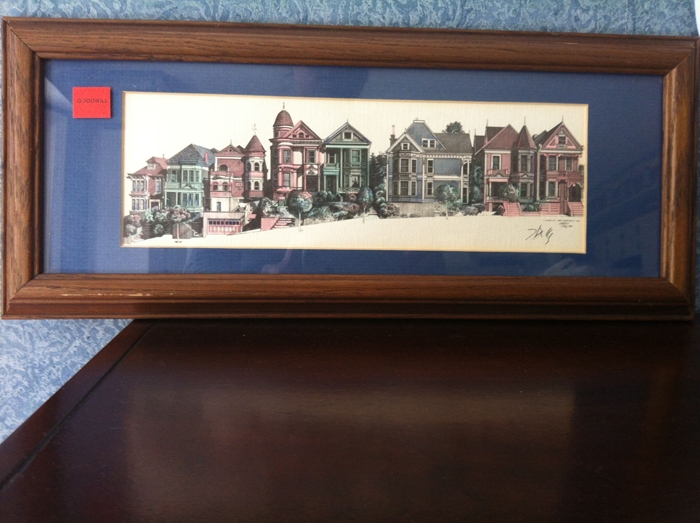 I think this was $2.99 and I updated it by painting it white. It went up on our travel wall.
I did pass on quite a bit of stuff! The textiles at our Goodwill are always awesome prices. The furniture and decor usually are quite high. They had some outdoor furniture and herringbone slipper chairs, but they were both marked $79.99. Much too high for me. Some of the Nate Berkus stuff has made it on the shelves as well, but just not cheap enough.
I'm super excited about all the bedding, because I've really wanted to brighten up our third bedroom. So, I'm sure pictures with some of the new purchases will make it on here soon!