I wanted to share our finished travel gallery wall with you guys today, but I forgot I was having a garage sale (who forgets something like that?). By the time I got home, it had started pouring rain so I wasn't able to take pictures. I'll share next week, promise!
So, I'll share some of the 'grunt' work, behind-the-scenes stuff that has been going on. For the last two weeks, we have borrowed my Grandpa's (thanks Grandpa!) truck to get loads of mulch. Six truckloads of mulch to be exact. I hope I don't have to see mulch in the truck again for at least three years! Ha. Actually, it wasn't too bad. We needed quite a bit, so buying it by the truckload was the way to go. Each truckload cost $35 (it's a 1-ton truck).
Being the bad blogger that I am (sorry!), I don't have any before pictures. Trust me though, mulch adds so much to yard appeal. It's like a dirty little trick. Add brown dirt stuff, and have a pretty yard. Hmm, well maybe not, but I really do think it ups the ante.
After: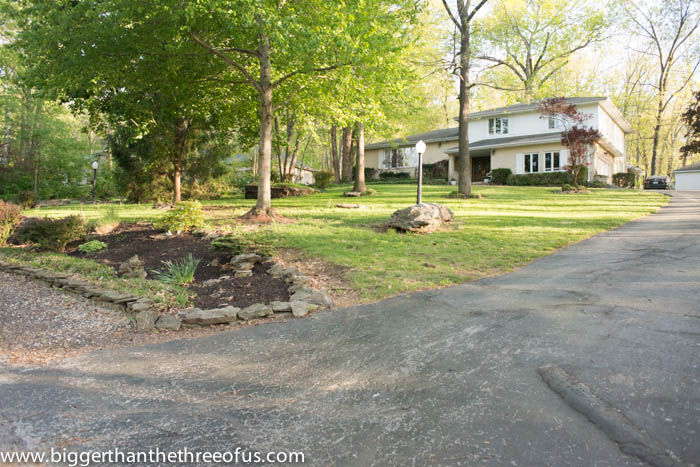 These next two pictures are the very bottom of our yard and the new mulch with the added gravel from last year really make it more welcoming.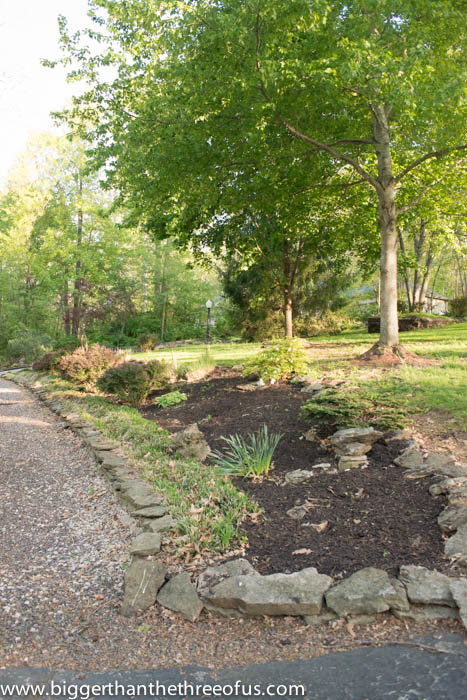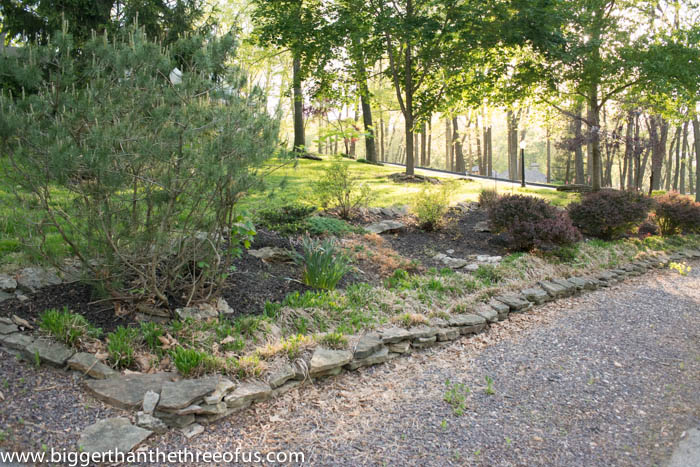 Of course, it will be much prettier when the monkey grass and the flowers start to come out. I may take some updated pictures at that time. =)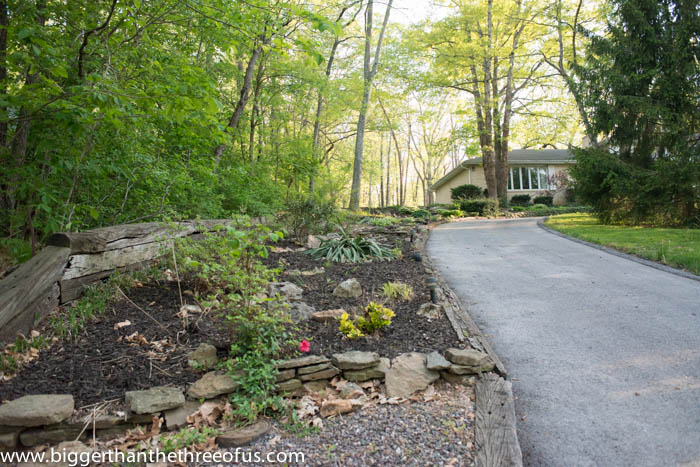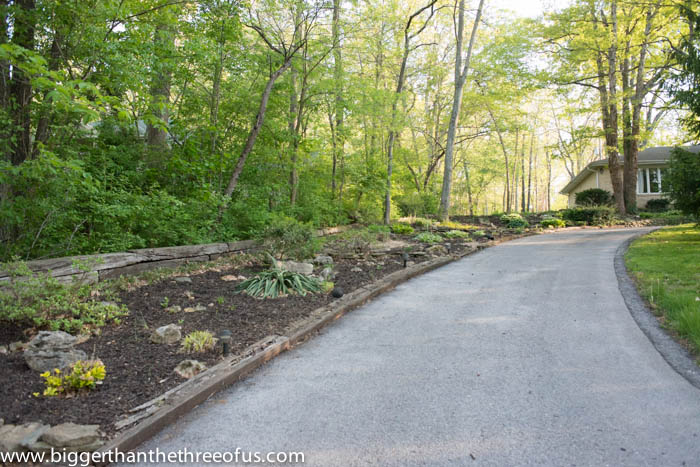 This next picture is from the side yard looking down the landscaping bed. We get a lot of water to the right of the trees. I think we will eventually (maybe this fall?) put a gravel-rock bed in. We had an arborist come out last year and we asked him a few questions on how to redirect water. Putting a rock bed to naturally direct it was one of the options. I think we could incorporate that pretty easily and cheaply.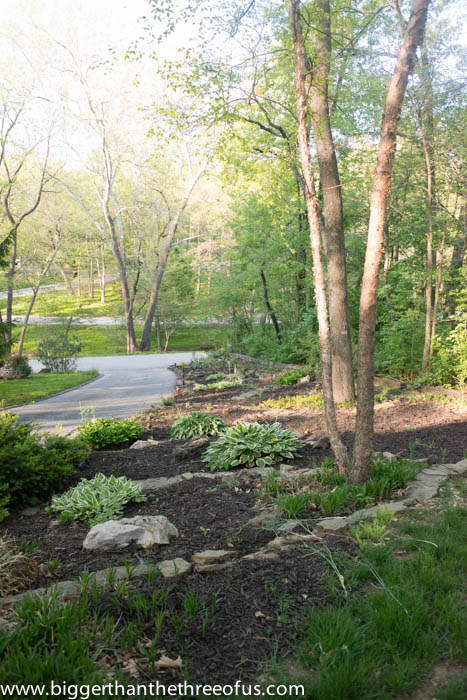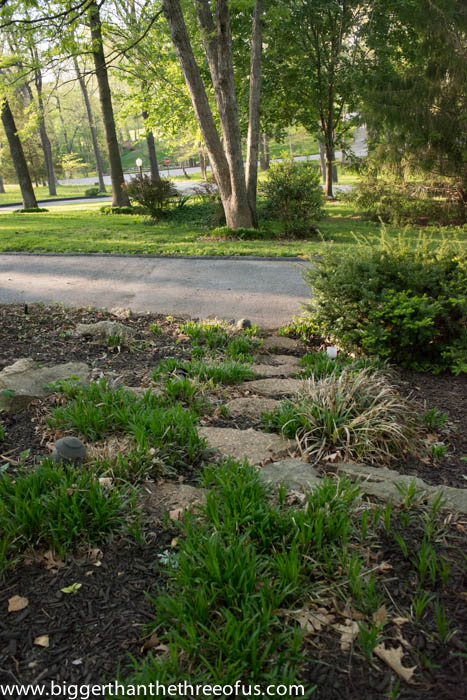 Do you see those steps in the above picture? It doesn't look like it but that's pretty steep and the first year we lived here we didn't even know those existed. Our house had been vacant for 2 years, so the landscaping was overrun and we just didn't even get to that part until last year. Well, it was a nice surprise to cut back the crazy monkey grass to see those little steps.
We carried the mulch into the backyard as well. We have two large landscaping areas back there plus the patio area. On top of the mulch, we have been tearing the ivy down off the trees and by the garage. Apparently, at one time, the owners of the house had ivy covering the whole front of the house (all the brick). I bet that was insanely pretty, but insanely destructive.
I seriously can't wait to add some color to our garden areas. That definitely comes in high on our list, but 'high' probably means next year.
I'm excited to announce a new series coming to this blog and several others throughout the summer… "Knock Out Knock Offs".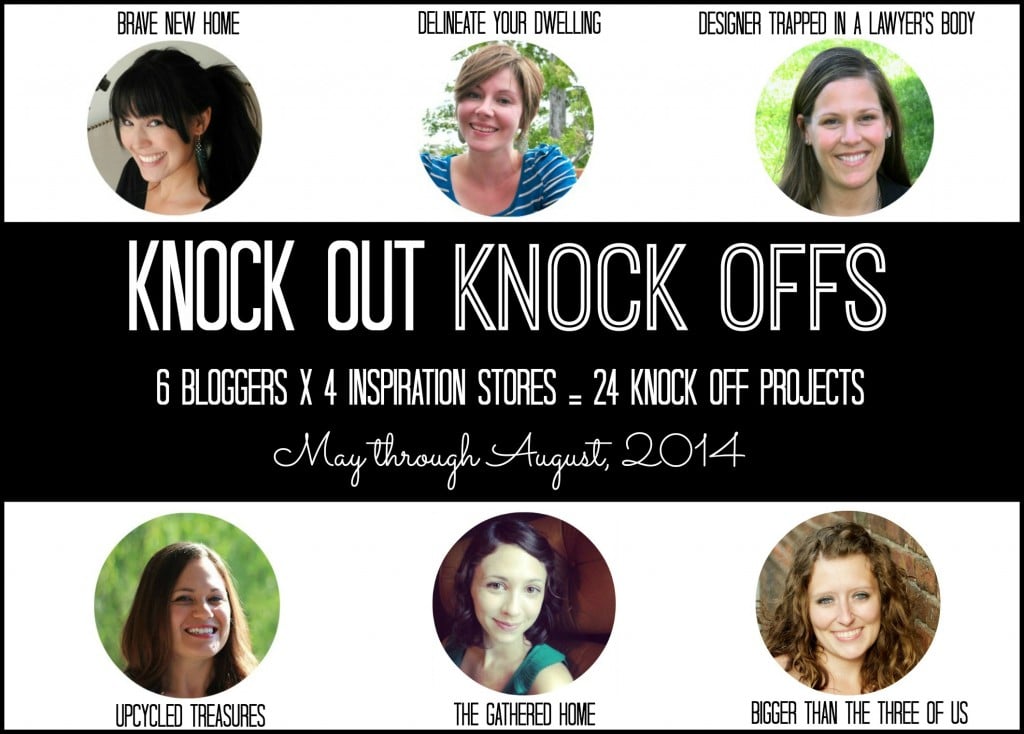 Monday is the first post in the series. All six of us are knocking off a West Elm product. It should be lots of fun. =)
Hope you guys have a great weekend! We are finishing up our garage sale and then Luke and I are going to sneak in a date night. It has been way too long!