This is our second Christmas in this house and I think I've finally figured out where the Christmas decor goes. Gold/Bronze and deep reds take over our living room and all the more whimsical stuff take over the entryway and kitchen/dining room. As with everything else, since we moved from a much smaller house to this one...we could use a few extra things. I would love to have matching wreaths on the double front doors,  some type of greenery garland around the circle staircase and lights/bows on the outdoor light posts. As with everything else, we will slowly buy some of these things (I love 70% off sales around Jan 1st). This year, we did buy a few strands of outdoor lights and we strung them on our very own Charlie Brown tree. Seriously, it looks exactly like the tree from Charlie Brown. It made Greyson super happy, and I have to admit it makes you smile to pull up to the house with one lonesome (very sparse) tree lit up. Ha. The update that makes me the happiest is moving the furniture around the living room so that the tree can go in from of the windows. It's so pretty. So, I guess when you drive by you see the Charlie Brown outdoor tree and the pretty tree in the front windows. I think they balance each other out. =)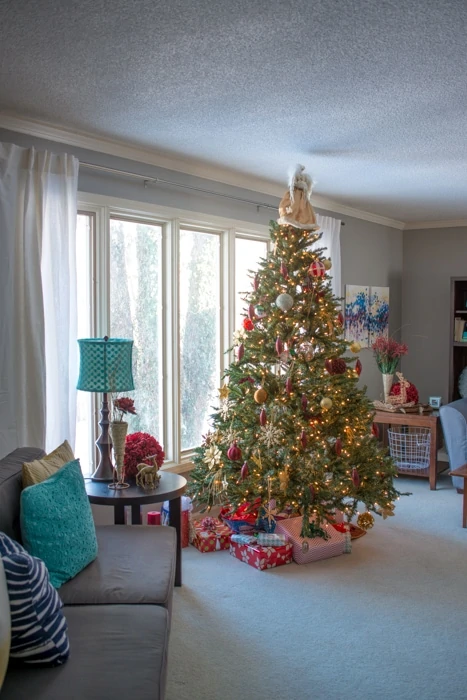 Oh, and do you notice something else? Yep, we got curtains. I got them on sale a few months' back from West Elm. They are perfect, a heavy linen that provides privacy but still filters light. I can't believe it took us two years to put up curtains!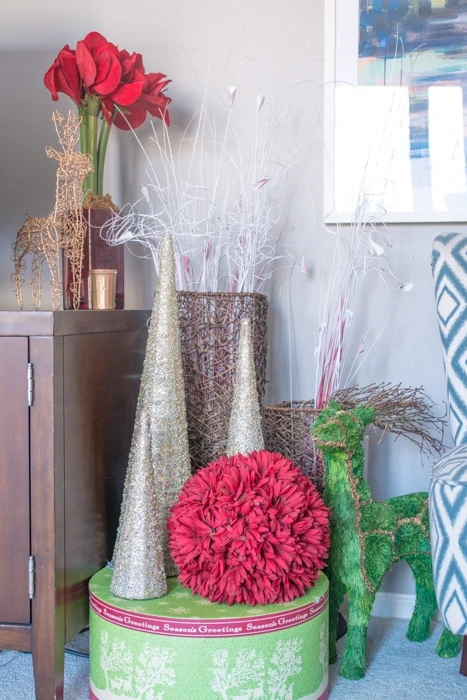 That flower ball is handmade. All you do is cut artificial flowers (leaving about 2 inches on the stem) and stick them in a foam ball.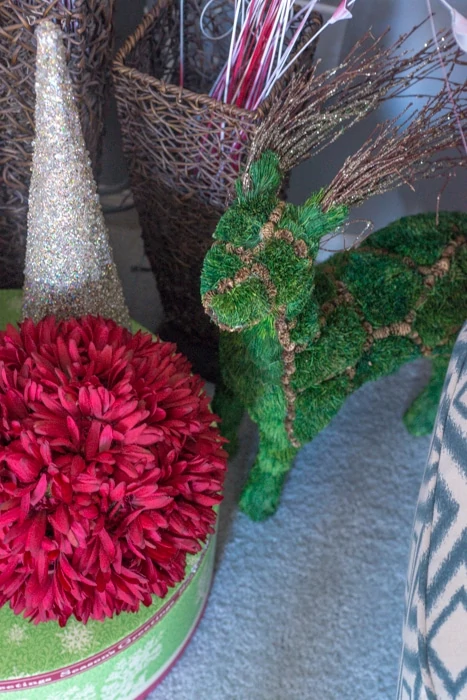 The green reindeer is one of my favorite Christmas items. I actually have two of them, and sometimes they pose together and sometimes I split them up.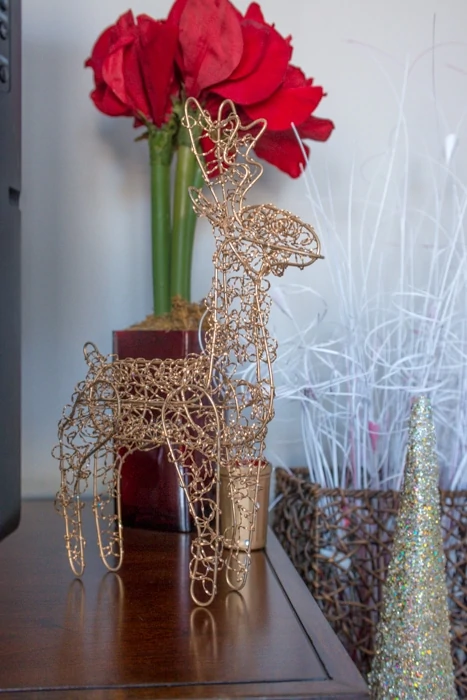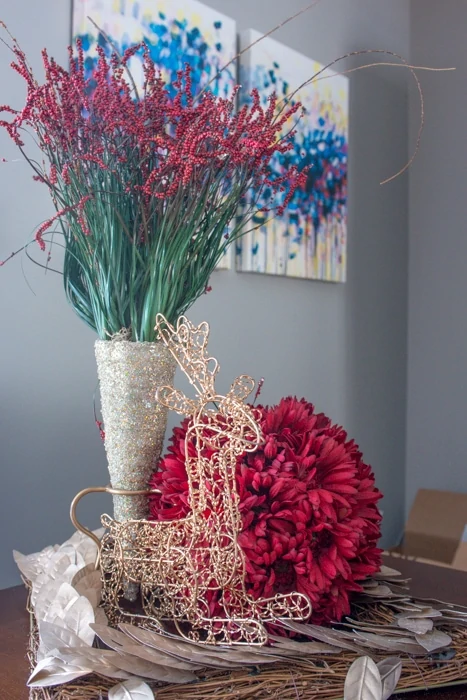 The gold cone with the arrangement in it was used for my wedding. They were a DIY and have held up quite well over the years. Its amazing what a little fluffing will do to it after its been sitting in a box for a year.