I've finally gotten my act together and edited some video so I could share my Budget Friendly Front Porch Makeover with you guys! The budget-friendly front porch makeover has been done for about a month, but for some reason, I just couldn't get it in gear with editing all the pictures and video. But, today is the day and I'm excited to share the space.
Over the past few years, the space has gotten some love here and there. The problem with the space was that, although it had gotten love, I hadn't focused on it. No matter what type of space you are working on, if you don't focus on it you will never finish it or get to a place where you really love it. My space had some random pieces that had been collected or made over time and, to be honest, that was progress but it hadn't come together to be a space that I liked.
The first three years we lived here, the front porch was not a place I wanted to spend any of my small budget or any of my time updating. It just had (in my opinion) a HUGE negative that I couldn't get past. That huge negative was our original doors. They leaked, bugs went underneath where you could actually see the outside from the inside, they were peeling, the handsets had been changed sometime over the last thirty years and weren't level with each other. Come to find out, they were actually interior doors that were placed outside with a nice glass insert. Anyways, for lots of reasons, I hated them.
See what I mean…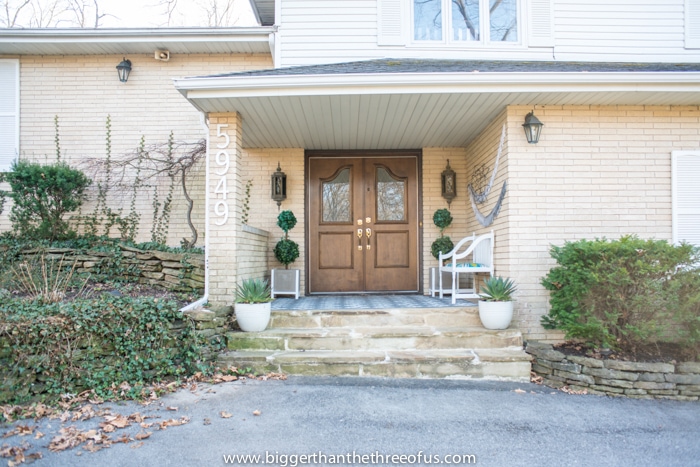 It wasn't until earlier this year that we were able to allocate a budget to replace them.
If you are interested in replacing the glass in your doors (going from dated to modern) or just interested in replacing your old doors, make sure to check out my post, All About Enlarging Glass in Doors or Replacing Doors. I gave lots of great details on price and what to expect!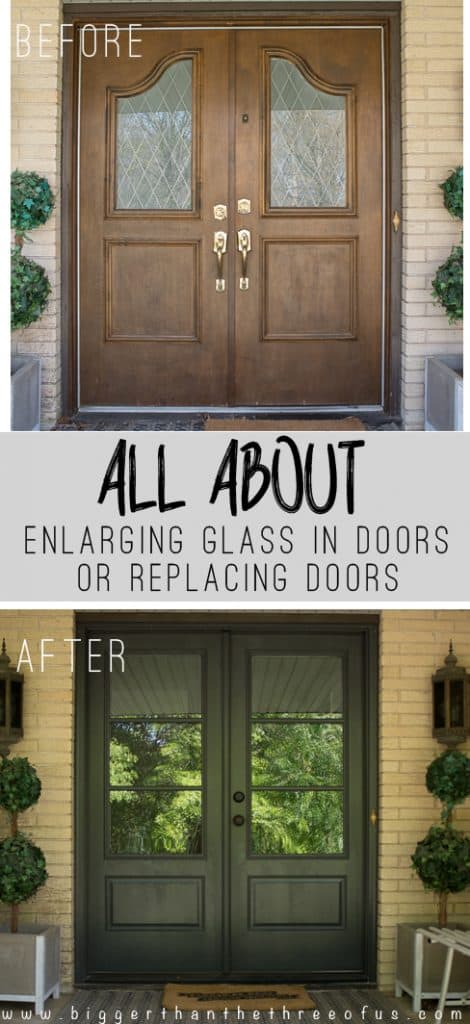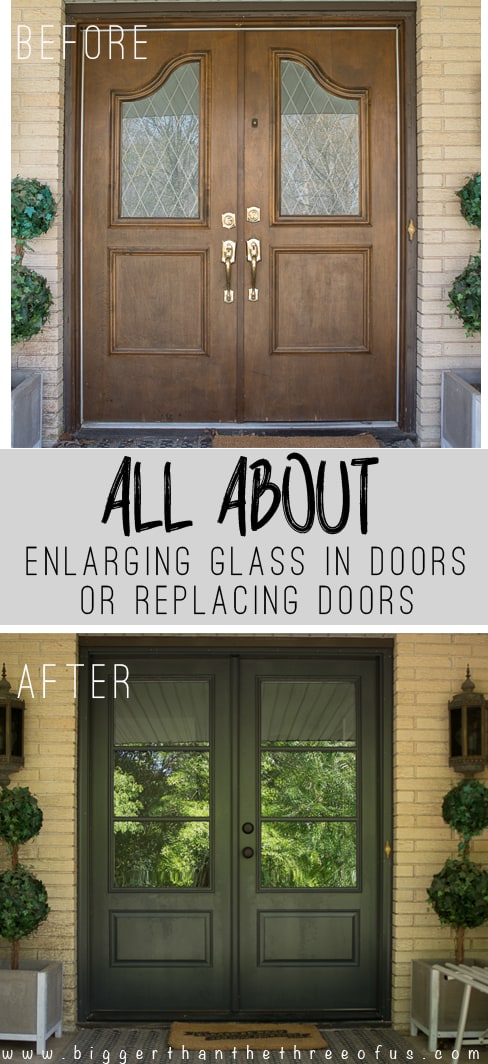 Once the doors were replaced, it felt like we had a blank slate. As always, with all projects, there are always things I'd love to change if budget allows.
Let's get on with the project and then we can chat details.
…