I'm still slowly working on the travel gallery wall. I have a few things that I just need to finish and hang up. For some reason, they are still sitting were I left them last week. =)
A few weeks' ago I did the washi tape frames and those ended up being a bust. The tape kept peeling back and I finally just couldn't take it anymore. I ripped those things off. I might put them back up with a little bit of glue on the edges. Has anyone else had this stickiness problems with washi tape?
Anyways, earlier in the week I was looking through my Pinterest boards and found this image again: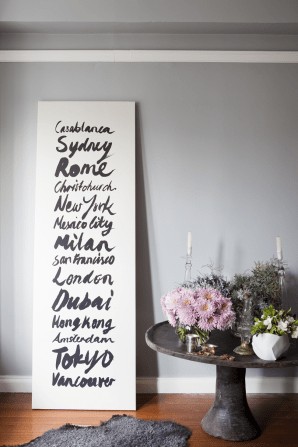 via Pinterest via Because It's Awesome via Penny Farthing Design House
I find it gorgeous in its simplicity. The price, hmm, not so much. Another thing I don't love about it is that Tokyo and Vancouver don't speak to me. So, I knew it could be a pretty easy DIY piece for my travel wall with locations that were on our "bucket list".
I headed to Hobby Lobby and picked up a small canvas for $2.20. Gotta love affordable art, especially when you are doing a whole hallway of frames.
I mixed black and blue to get a really dark blue color and then Luke wrote the words for me. You didn't think I would paint, did you? =)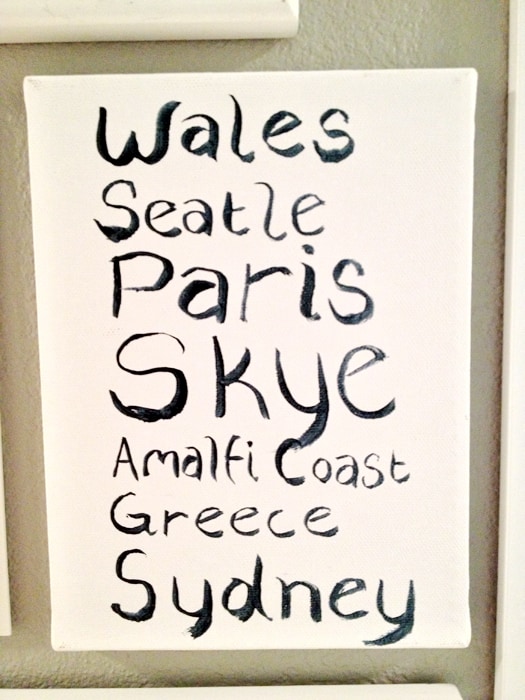 I love it. I think it's a great little filler piece of art.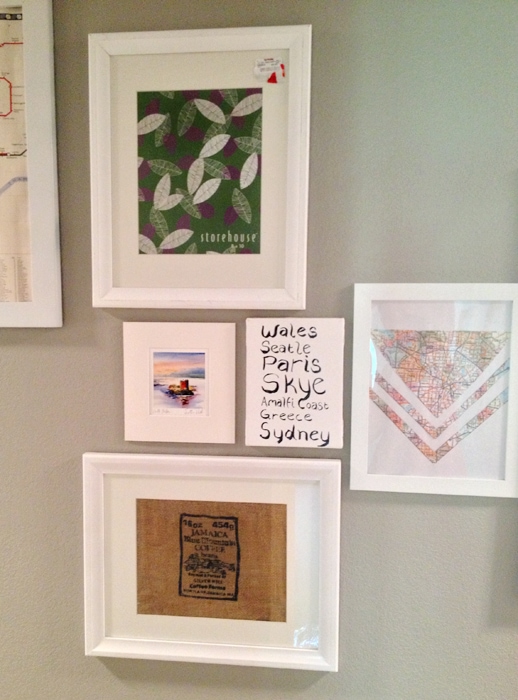 To the left of the canvas is a little watercolor print of a castle we saw in Scotland called "Castle Stalker". To the right is a cut-out map of Dallas.
Underneath the canvas, I cut our Jamaican Blue Mountain (THE BEST COFFEE EVER!) coffee bag that we got on our honeymoon.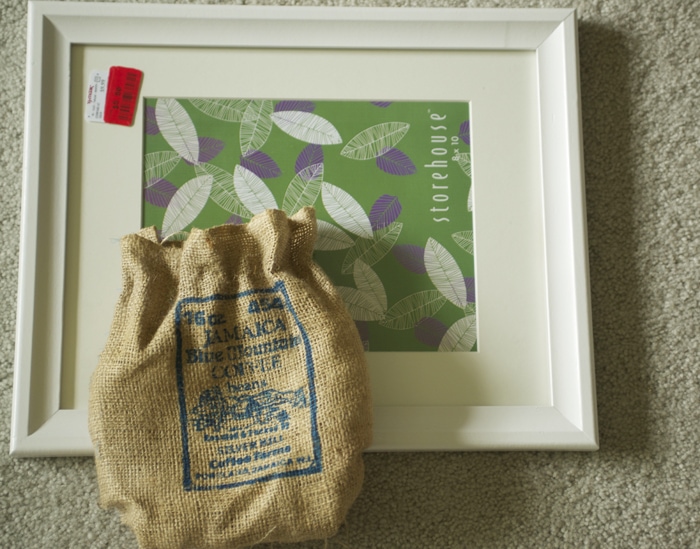 I need to update this picture, but see where I wrote in the large map with pins?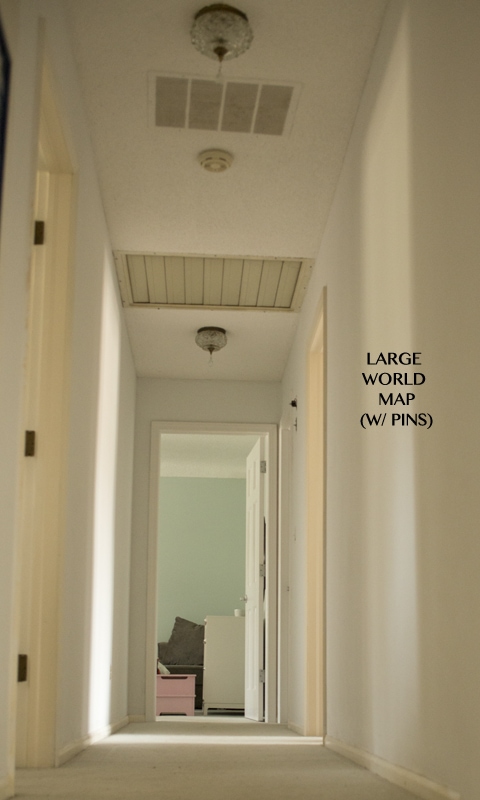 I bought the map and finally got it hung.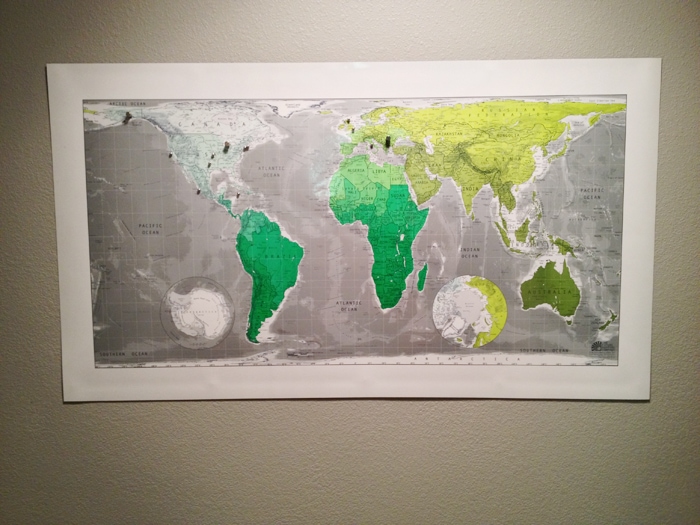 It's a magnetic world map from The Future Mapping Company. I bought it off of Fab a few weeks' ago. I really like it. Luke and I both think it would be neat to have color-coordinated magnets for travels together and with Greyson. I still need to order those and make a legend for them.
So, that's where we're at with the gallery wall. Coming along at our usual slow pace. =)