I saw this pin a while back and decided to try incorporating washi tape frames in my travel-themed gallery wall.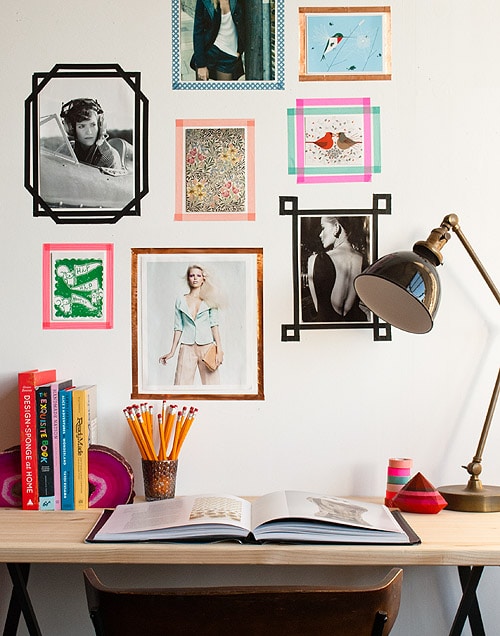 via Pinterest via Curbly via Design Sponge
I had the washi tape leftover from using it with my office decor. I only needed the art or picture to put inside the washi tape. Quite some time back, I came across Stamen Maps. It's a free online resource for beautiful (watercolor, terrain, toner, etc.) maps. You just type in the place you want and it generates it. After trying a few locations out (some weren't very pretty), I decided to do a map of Italy. Luke and I went there for vacation in 2008 and just loved it.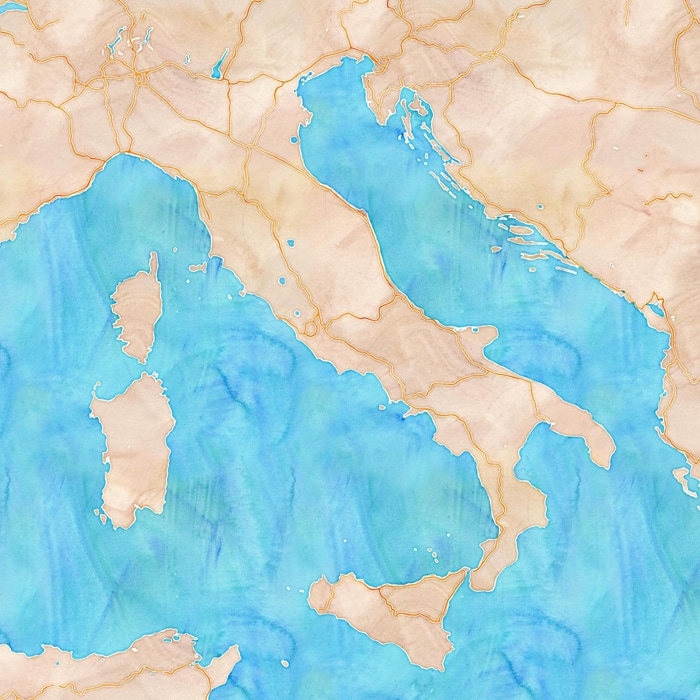 I did 2000 x 2000 pixels and printed it at home (regular paper looks fine). I took some green washi tape and just taped around it.
truth: I don't love it, but I like it enough to try to incorporate a little more washi tape in the gallery. I'm not sure if the "frame" will stay or not. I do really like the map.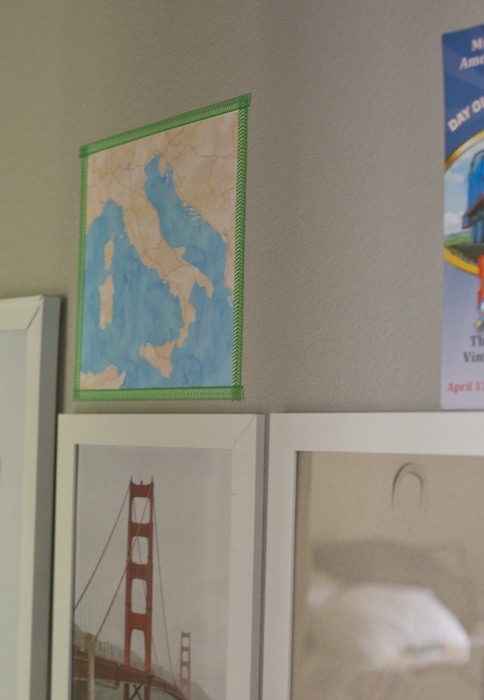 #making progress #progress is good