A food post again, really Ashley? Is that what you're asking? Hopefully not! Ha. I bet you are asking yourselves if we are vegetarian though. The answer is, "no, but we aren't opposed to eating meals without meat." It's pretty normal for us to cook at least a meal or two each week that doesn't include meat. Those meals tend to be things like corn fritters or wraps. Today's meal falls into the latter category of "wraps." You seriously need to give these Vegetarian Greek Naan Wraps a try because they are killer good! Promise!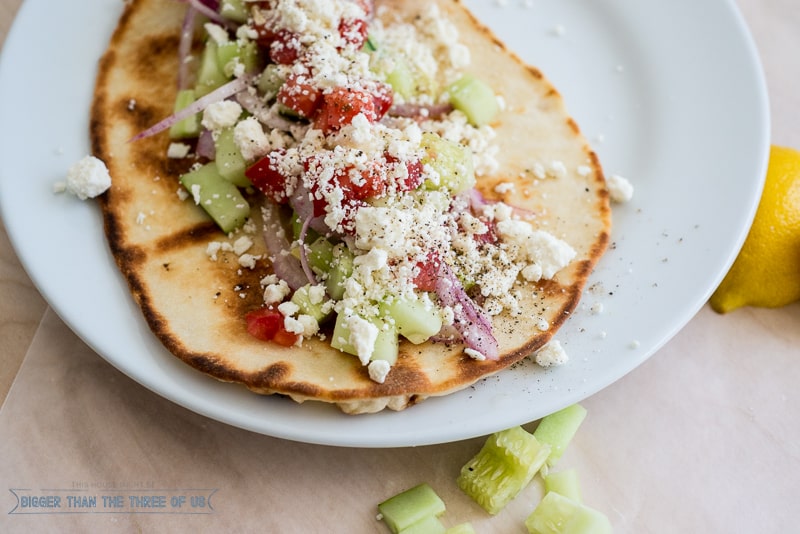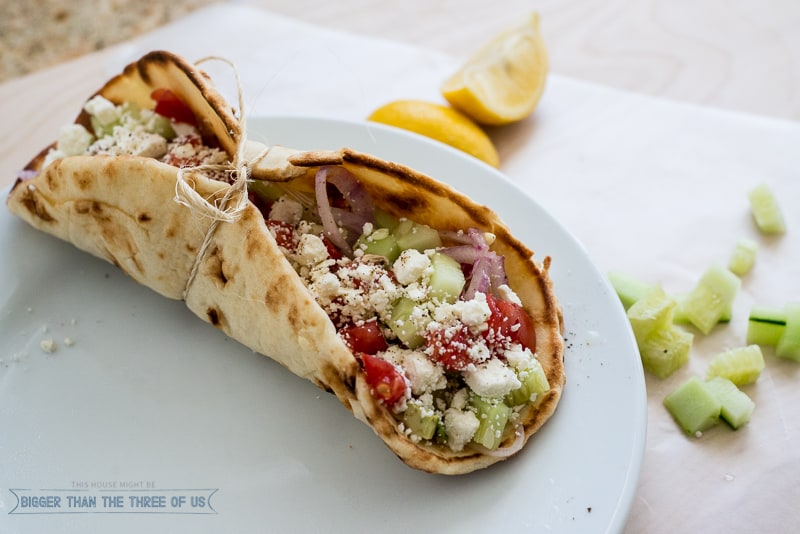 I love cucumbers and feta. When you add a bit of love to red onions and pile all of that and more on a Naan wrap – you have this amazing recipe.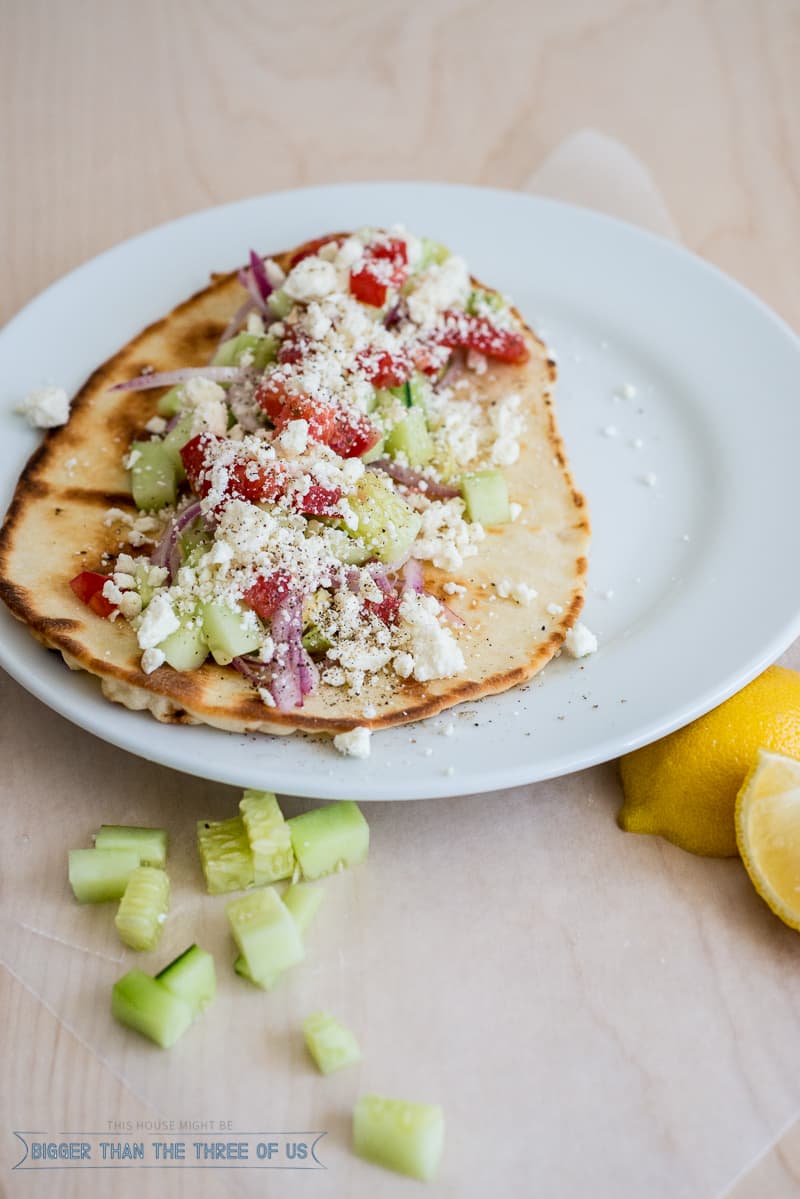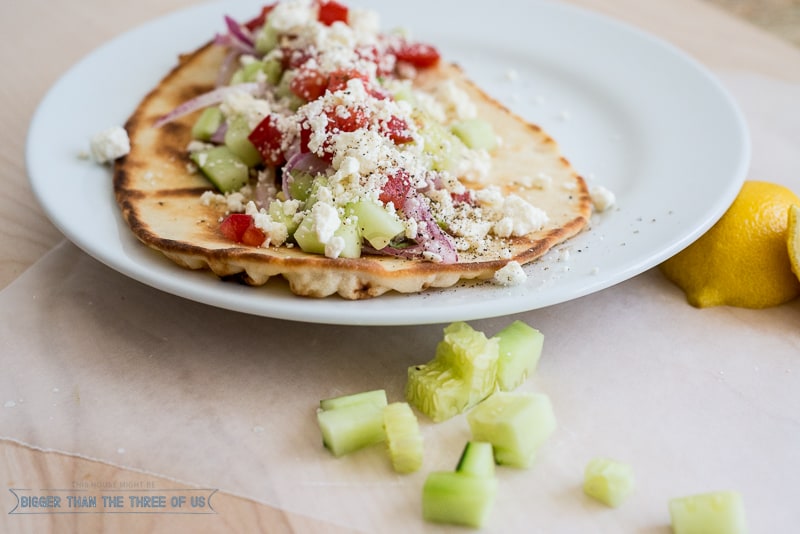 I'm going to try this Summer Veggie Flatbread next! It looks so good.
ps. I pin my favorite recipes on "Recipes I've Tried and Love" Pinterest. You should go over there and follow.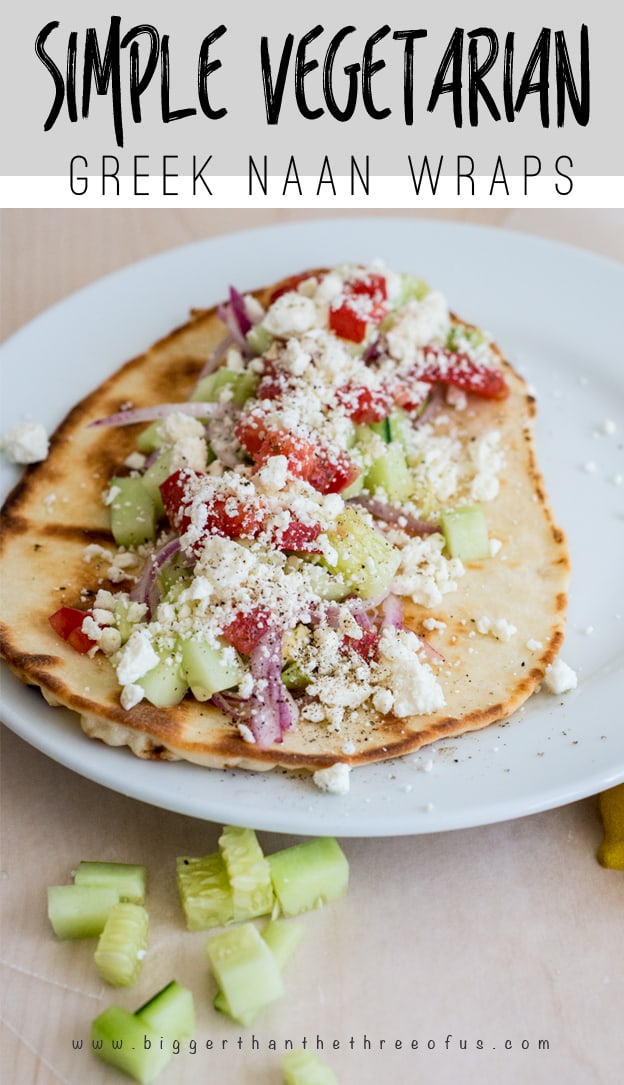 Place onions in a small bowl. Add olive oil and red wine vinegar and stir. Season with salt and pepper; set aside.

Place naan on a baking sheet and warm up at 400 for 2-3 minutes.

Layer veggies over the naan. Squeeze lemon on top of veggies. Top with Feta and season with salt and pepper. Fold like a taco and eat!