Buying and selling houses can be super exciting but also pretty darn nerve-racking as well. We hope to take some of the stress out of selling a property for you today. Whether you are stressed about how to stage a property, where to list a property or even what the process is for selling a home… you'll come away with plenty of tips to help you feel more confidant. So, tune in and learn how to Sell a Property Fast With These Tips.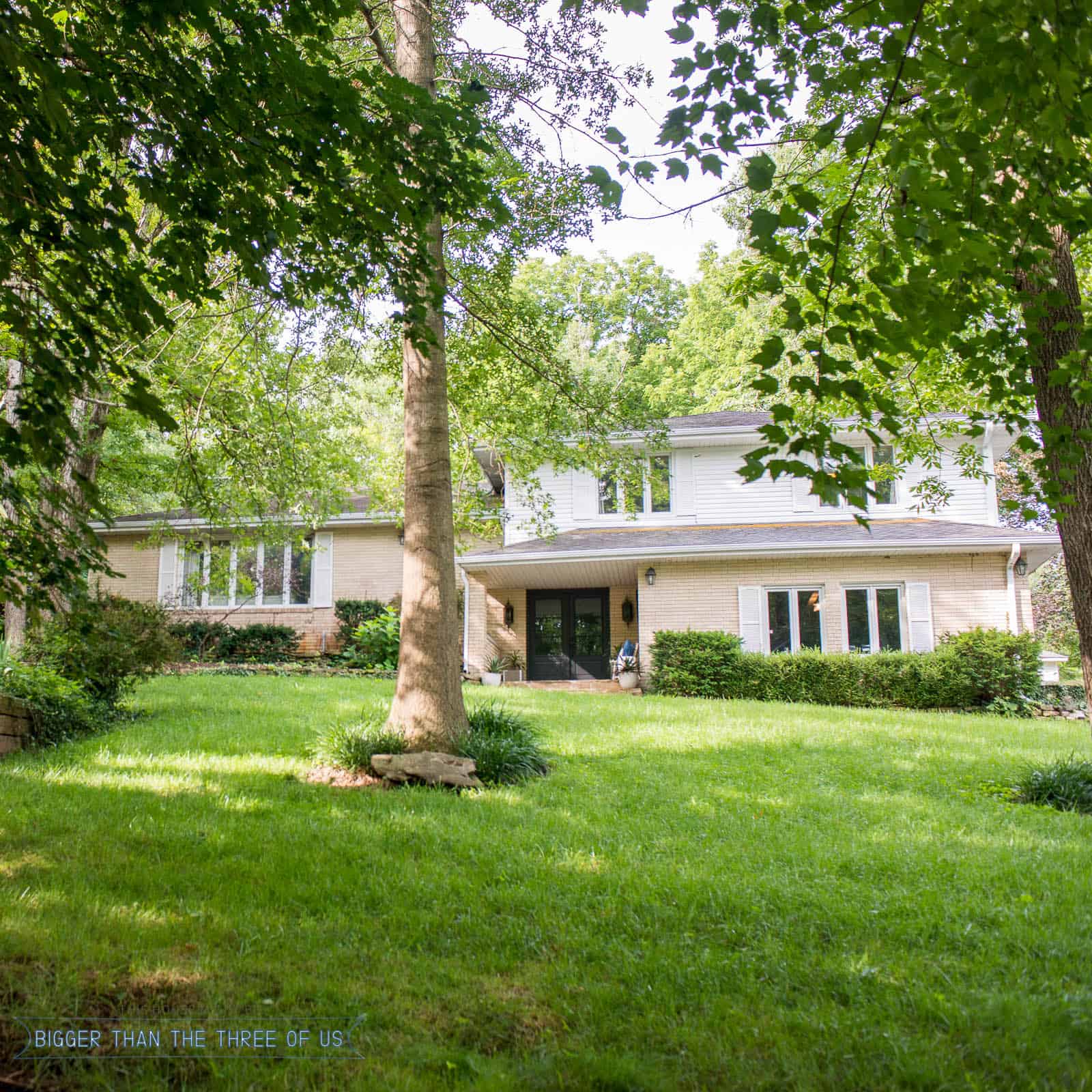 This is my home exterior. It needs a good cleaning, but I think it's pretty welcoming overall. Check out my house tour to see more of the exterior and land!
Sell a Property Fast with These Tips!
Listen below or find us on your favorite podcast app: iTunes, Stitcher, GooglePlay and Overcast.
We all know that looking to buy or sell your home can be extremely stressful. Between Suzannah and I, we've had some good and bad experiences with the process and thought we'd share our knowledge with you. So, tune in and get our tips on how to sell your home, how to stage your home, what staging your home looks like for real estate pictures and what to consider long-term for future resale.
We'd love to hear your questions or experiences with selling your properties and if you enjoyed this episode, Sell A Property Fast with These Tips. Email us at [email protected] or join our Facebook group to share there!
Also, if you are new here… WELCOME! So happy that you landed on my page. If you want to see more podcast episodes, I created a whole page for the podcast. There's plenty there for everyone including: How to Be Content with Your Home, Home Decor Trends for 2018, How to Identify Your Home Style, How to Paint Cabinets and more! I'm sure you'll find an episode that you'll love.