I wasn't even going to share this little DIY because it's so simple, but I decided, heck... why not?! A few weeks ago, I decided to do an advent calendar again. The little guy really liked it last year, so I thought it would be fun. I was just going to go to Target and buy something out of the $1 bin and write the numbers on it, but I never made it up there. Kinda weird, not to make it to Target, right? My husband would definitely say so! But anyways, on a day that we stayed home the little man wanted to craft so I decided to see what I could do to make an advent calendar.
We have an old crib spring that we hung the calendar on last year and I already had that set up in the entryway circle. The little guy's decorating took over that area for Christmas. So, I knew the advent needed to be bright and fun to match the decor of where it was going. I gathered some cute wrapping paper and decided to print out a template for a Christmas tree. I did a google search for a printable Christmas tree and lots of options came up. I went with one that had clean lines. From there, I cut out the template and traced it on the back of the wrapping paper. I alternated every other day to have two different patterns of paper and that was it. It took me about an hour and the little guy loves it! So simple, yet pretty rewarding.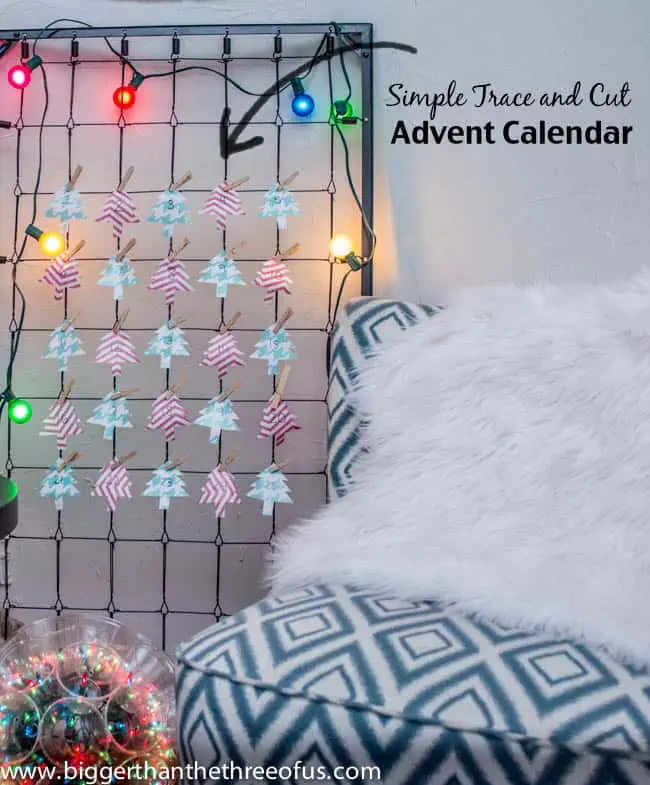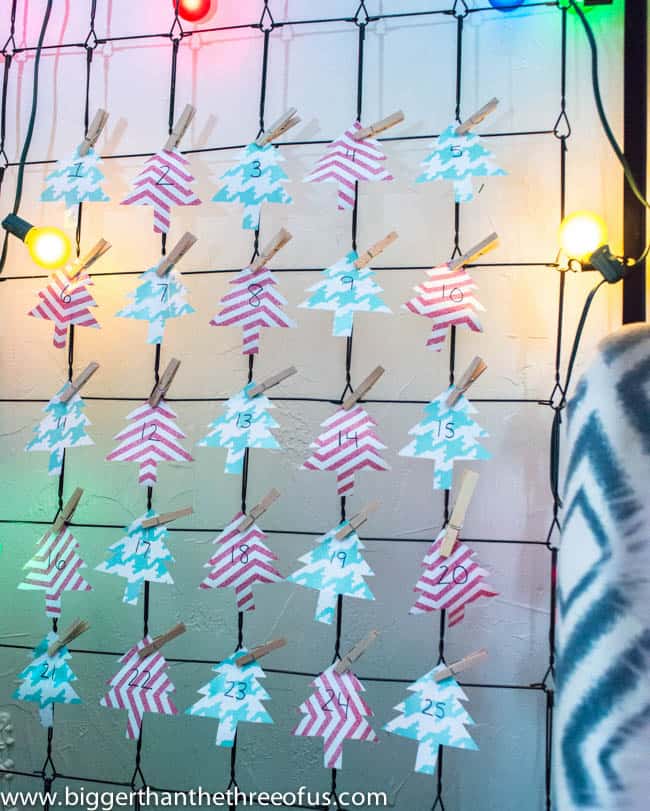 I love advent calendars and, next year, I may try this one by Jen Loves Kev. It's just beautiful!