Are your ready to see a Spring House Tour? If you're stopping by from another house tour, thanks for being here! I'm Ashley and I blog about decorating, home renovation projects (the good and the bad!) and more. My style is a bit all over the place. We have a traditional house but I'm definitely drawn to mid-century modern. So, it's a bit eclectic and a bit mid-century with traditional vibes here and there. Anyways, I'm so glad you're here today.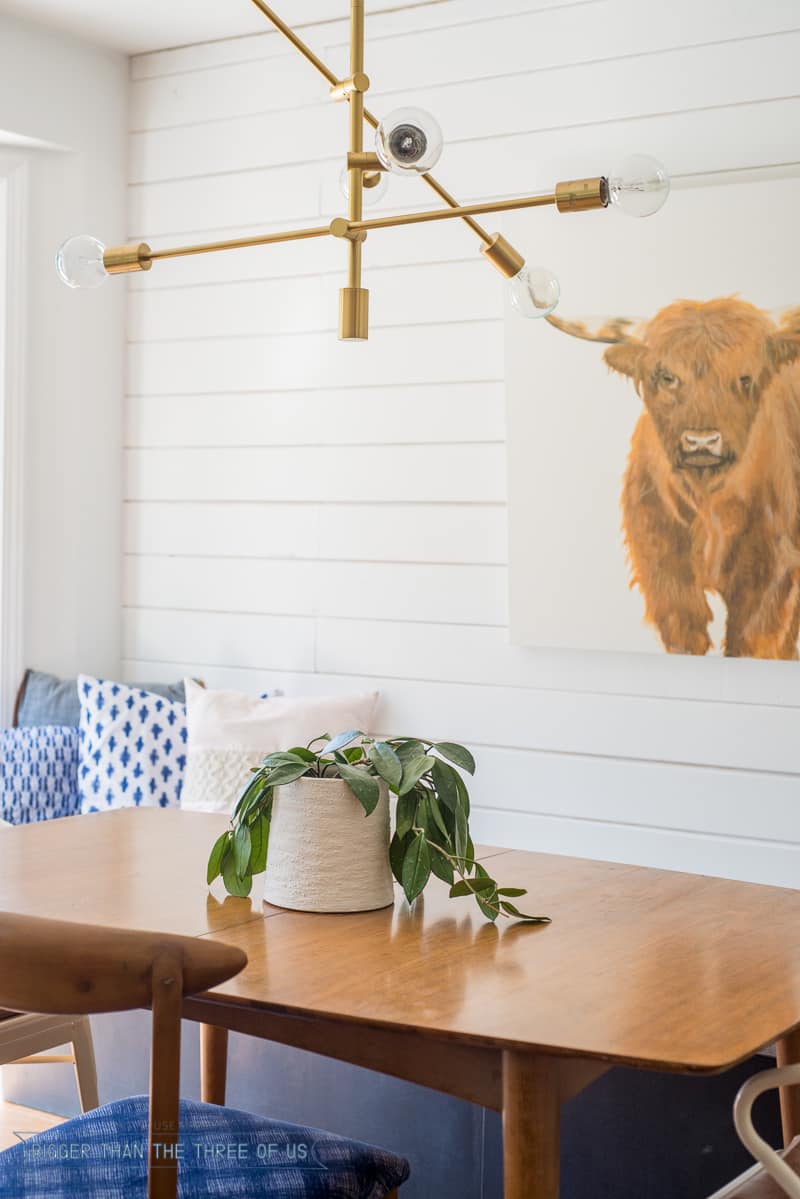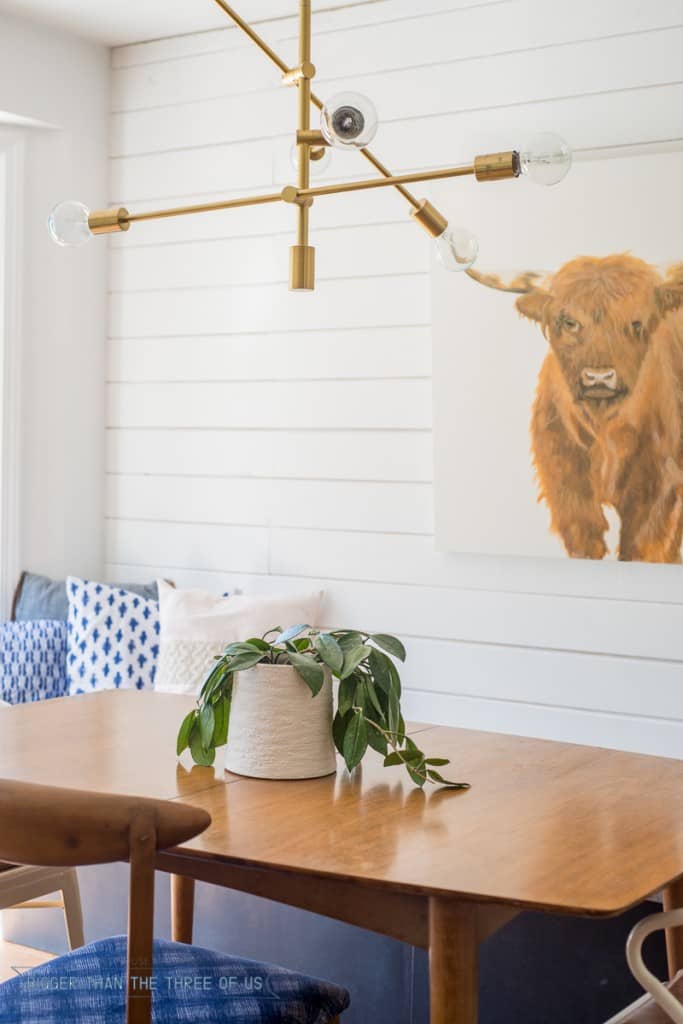 First off, here's a bit of the Ugly Truth (see previous Ugly Truths - all the non-working lights, the DIYS that were tossed, etc.).
I'm not much of a seasonal decorator. Don't hate me for it! =) I get annoyed with extra things around the house so I tend to stay pretty minimal around the holidays. So, this Spring Tour is all about bright and fresh colors.
Now that I've got all the honesty out of the way... let me show you some of the ways that I bring the fresh air, the sunshine and the general feeling of Spring into my home.
*Affiliate links below. Click to read my full disclosure policy.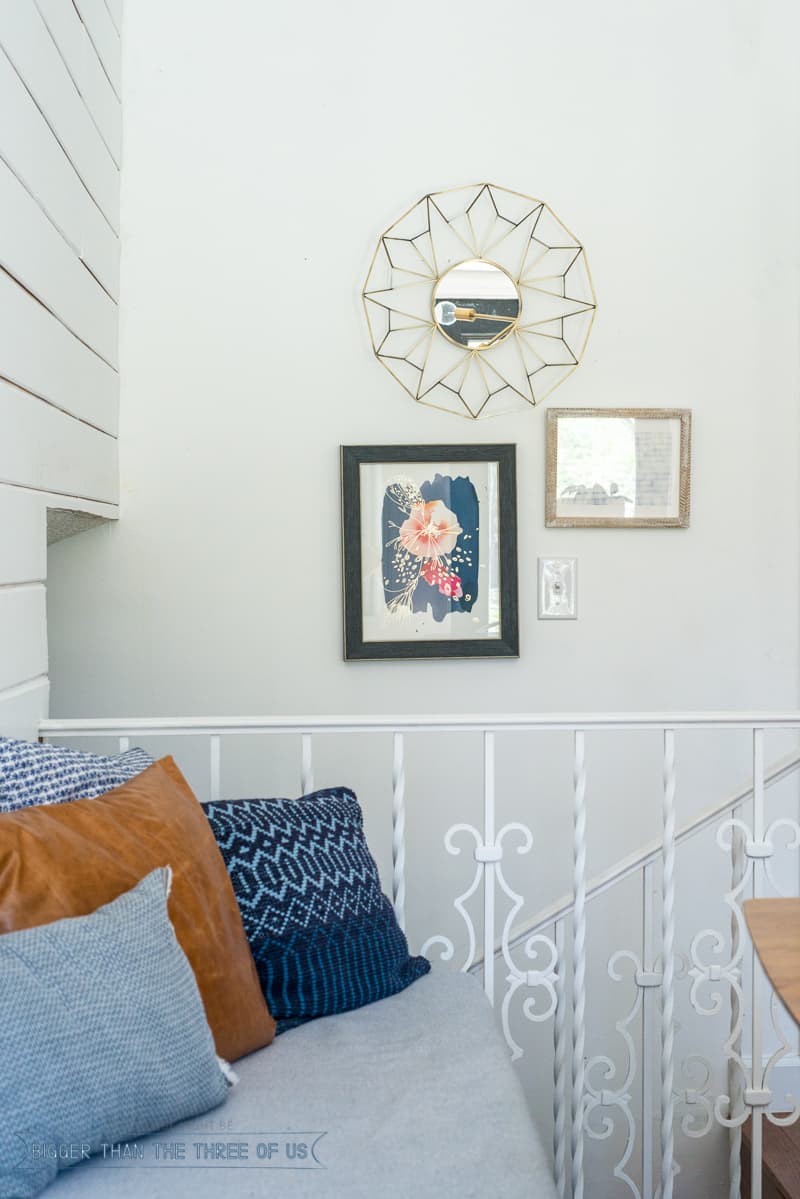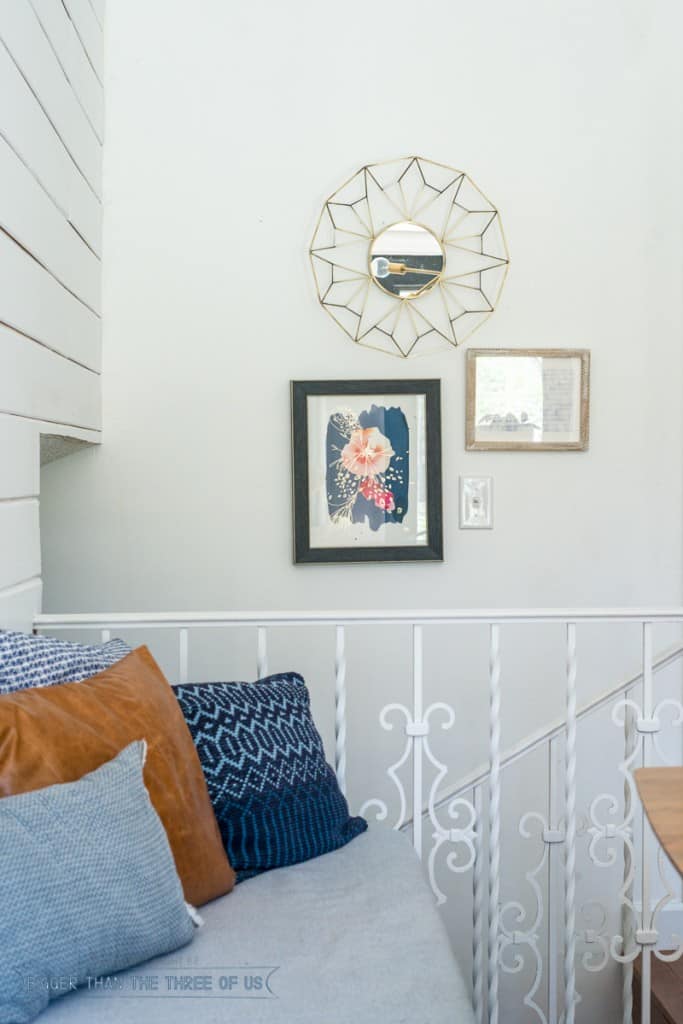 In our kitchen space, it's pretty simple. I get rid of the fur pillows that I love so much. I replace them with lighter fabric pillows and it makes a huge difference.
Another small thing I do is to freshen up the plants in the space.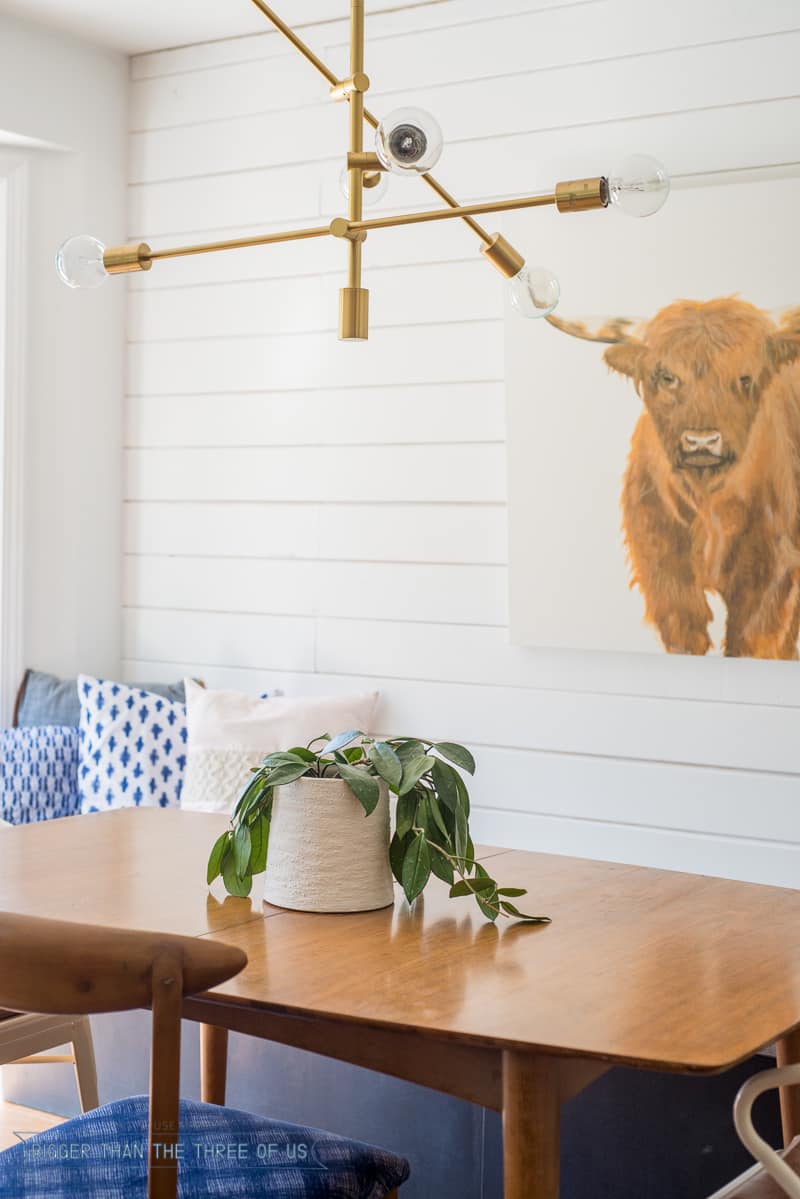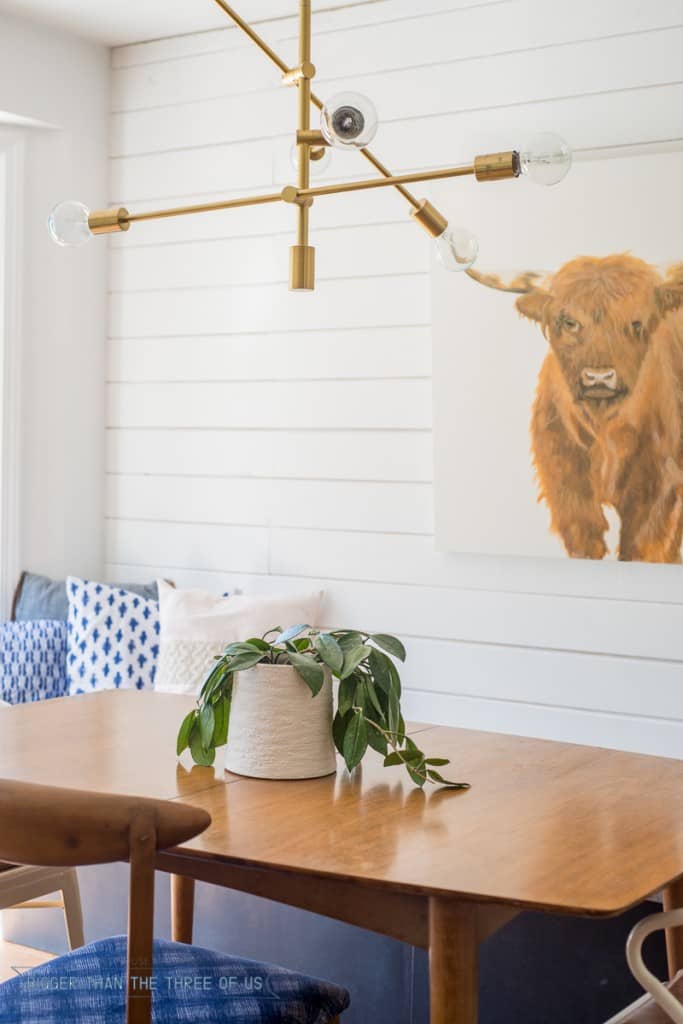 Whether I need to buy a new plant (because I killed the last one) or just wipe down the pot (or change the pot)... just giving the plants a bit of love goes a long way!
I decorate a bit more on our "formal" dining room table. Since we don't use it often, the decor doesn't get in the way.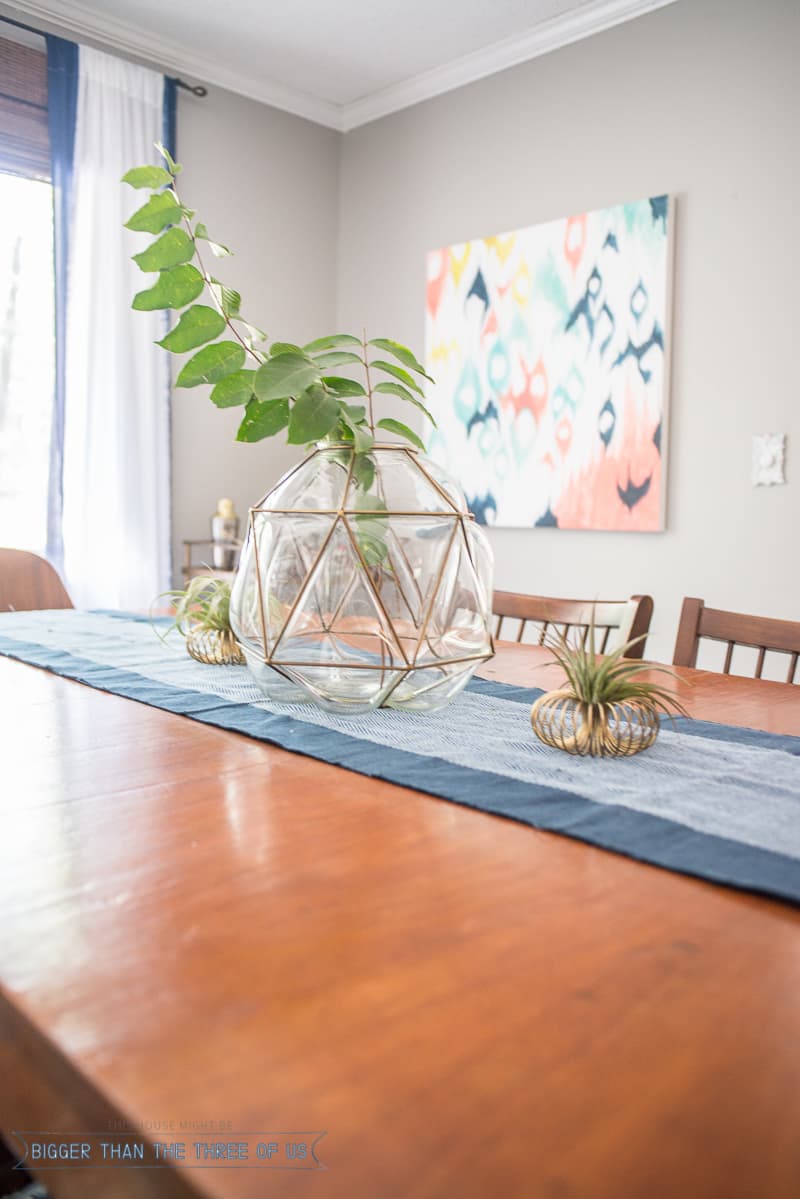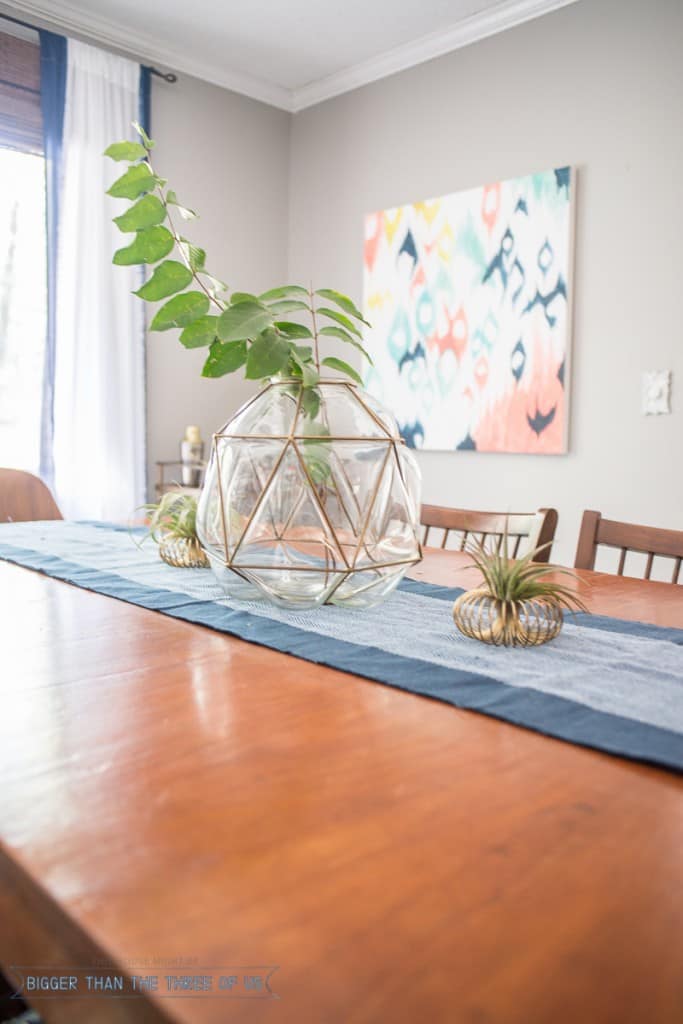 Snipping branches and greenery from outside is my number one thing to do. First off, it's free and, secondly, the kiddo can do it. =)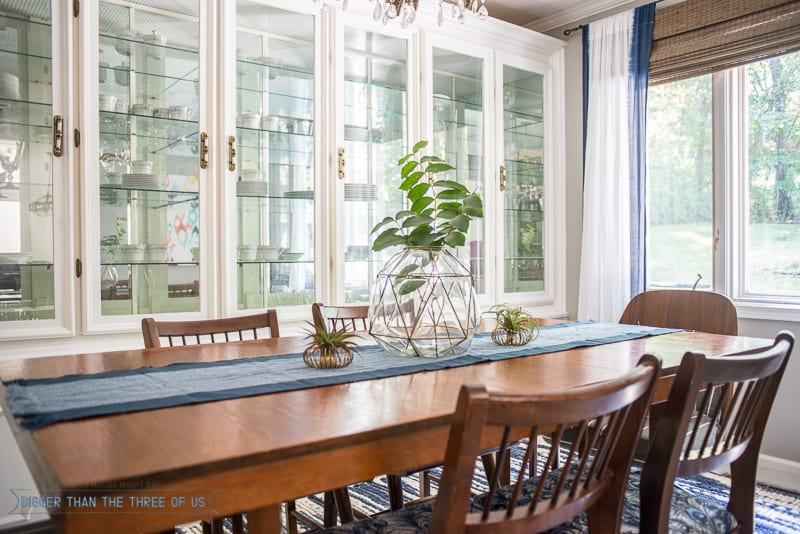 I stick a few snippets of a branch from outside in a cute modern vase and set that in the middle of my table. Around that, I like to keep things simple yet interesting. Those little plants in the coils - those are airplants. You can find lots of options at this Etsy shop. They are super simple to keep alive and they look great in almost any dish or vase. I LOVE them.
The coils were a flea market find (but I found a super cheap set here). They were originally candle holders, but they are amazing as little airplant stands. Sometimes, I move one airplant to a different space and I stack the coils together. I love decor pieces that are interchangeable.
If you love to snoop, don't worry... I do too! Click to see more of my dining room.
Let's hop upstairs to peek in on our master bedroom.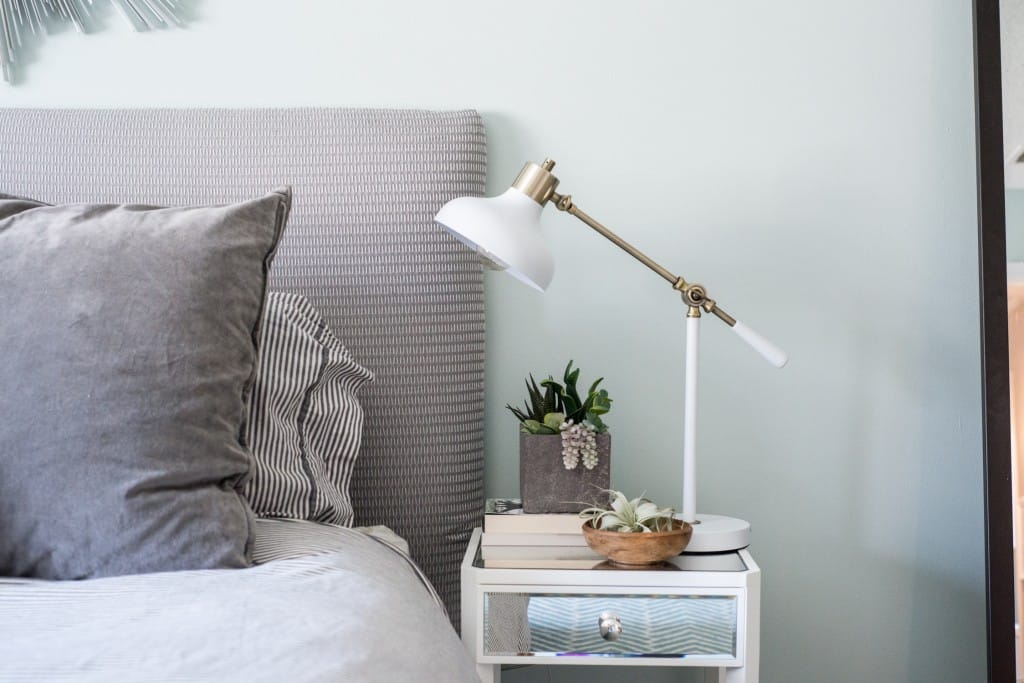 I have some things that are on my to-do list for the master bedroom. Some simple, some not. Some free, some not. But, by giving the nightstands a bit of love - it helps hold me over 'till I can do the things that I'd like to do in the bedroom.
Let's face it, nightstands can get messy and just hold random junk. I took everything off of the nightstand and just thought about simplifying what was on it. I love to read so I kept two books that I'm currently reading but I put the spines to the wall. This helps cut down on visual stimulation. I don't want or need to see different multi-color book spines. Those types of things just draw your eye from what is actually pretty. So, by facing them towards the wall, it just gives me the books within reach and a visually appealing area.
On top of the books, I placed a faux succulent arrangement. Our room gets pretty good light, but I'm a bad plant caretaker. So, I tend to mix faux and real to make it easier on myself. The wood bowl holds my chapstick and an airplant. I do really well with those things, so the more the merrier. =)
By adding a bit of freshness, with the plants (whether faux or real), it just brings a certain cheeriness to the space.
I hope you've enjoyed the little snippets of each room.
Want to see more of any of the rooms? Check them out: Master Bedroom Reveal, Eat-In Kitchen Reveal or Dining Room.
Now, let's chat a bit about that giveaway and all the other amazing home tours you can catch this week!
Monday
Tuesday
Wednesday
Bigger Than The Three of Us
Thursday
Friday
Don't forget to enter the giveaway! It's a good one!
SaveSave