Happy Monday! I'm glad you're here today. Did you eat a ton over the weekend? I know I did. I lived in sweat pants on Saturday and Sunday and they were much appreciated after Thursday. Ha. Anyways, today, and all through this week, I'm teaming up with a great group of bloggers to bring you Christmas Tours (thanks to Lovely Etc. for organizing them!) and a great Paypal giveaway. So, if you are coming from the blog hop, welcome! I hope you guys aren't disappointed with my tour! I decided to focus my efforts on one space. I'm here to show you that space; but also to give you some tips for Decorating Your Front Porch For Christmas.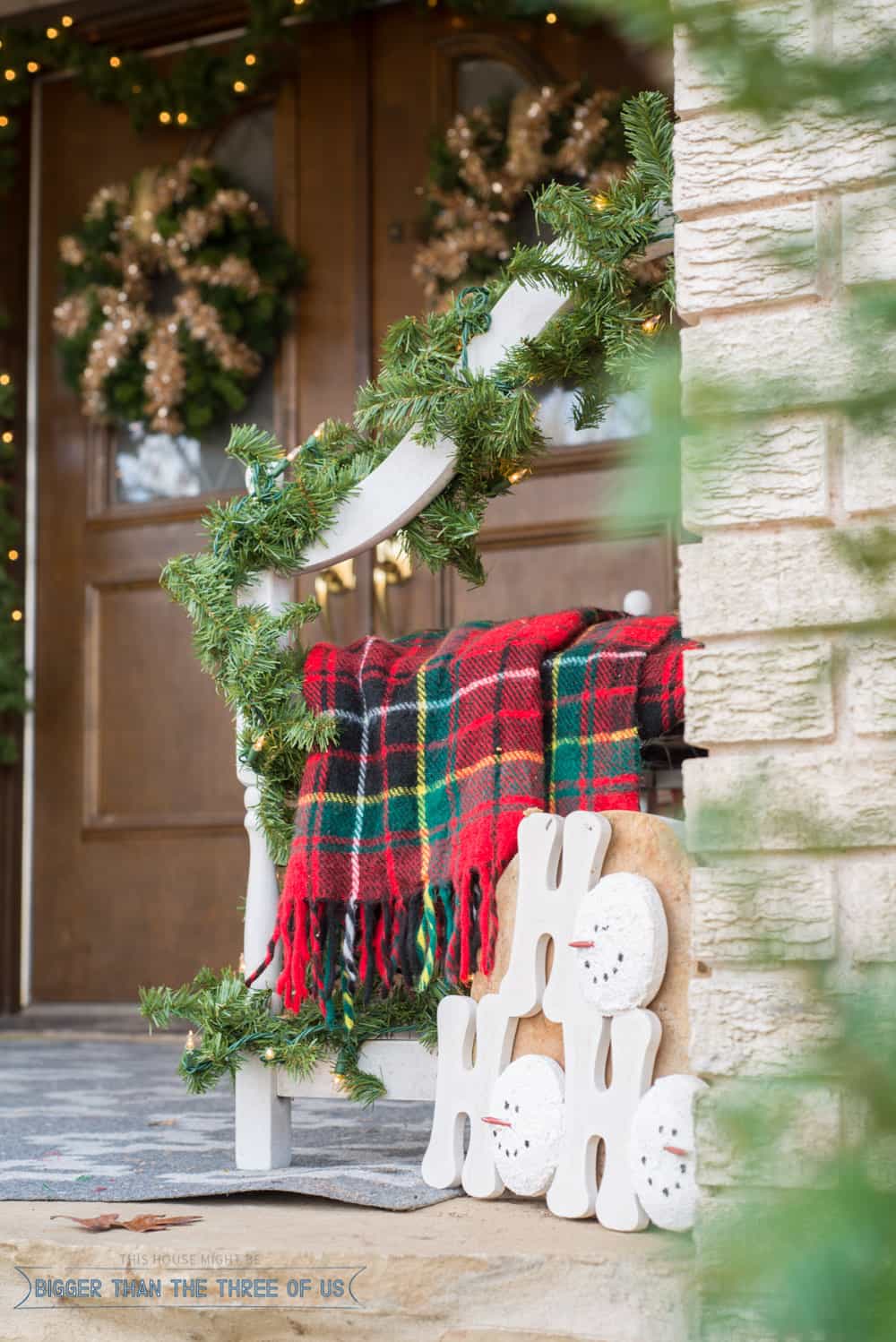 You guys want to know something kinda funny? I've always loved, and I mean loved, decorating for Christmas. The more the merrier was my mantra. But, over the last two years I've started to feel completely overwhelmed by it all. I'm not sure if it's because we have a kiddo who is involved in extra things or if it's just life in general. But, decorating the house for the holidays began to not be fun. A huge part of that was due to the fact that the decor pieces didn't feel calming. I love the twinkling lights, the feeling when you are sitting by a glowing Christmas tree, but the rest of the decor… just kinda made me look around and feel like everything was cluttered.
So, this year, I decided to let it all go and try to just enjoy the spaces that we have. So, we put up a very simple Christmas tree in our living room (with oversized yard ornaments!) and pretty much called that a day for the inside decor. I walk in to the living room and can totally breathe. It feels magical inside without all the extra Christmas decorations in there. We are majorly enjoying the twinkling lights, the Christmas books that we are reading by our tree and each other. Simplifying… I guess you would say.
But Ashley, you showed a non-simplified picture up above, you say. Yes! The need for simple and un-cluttered apparently doesn't extend to the front porch. Haha. I had a BLAST decorating the front porch and I can't wait to show you.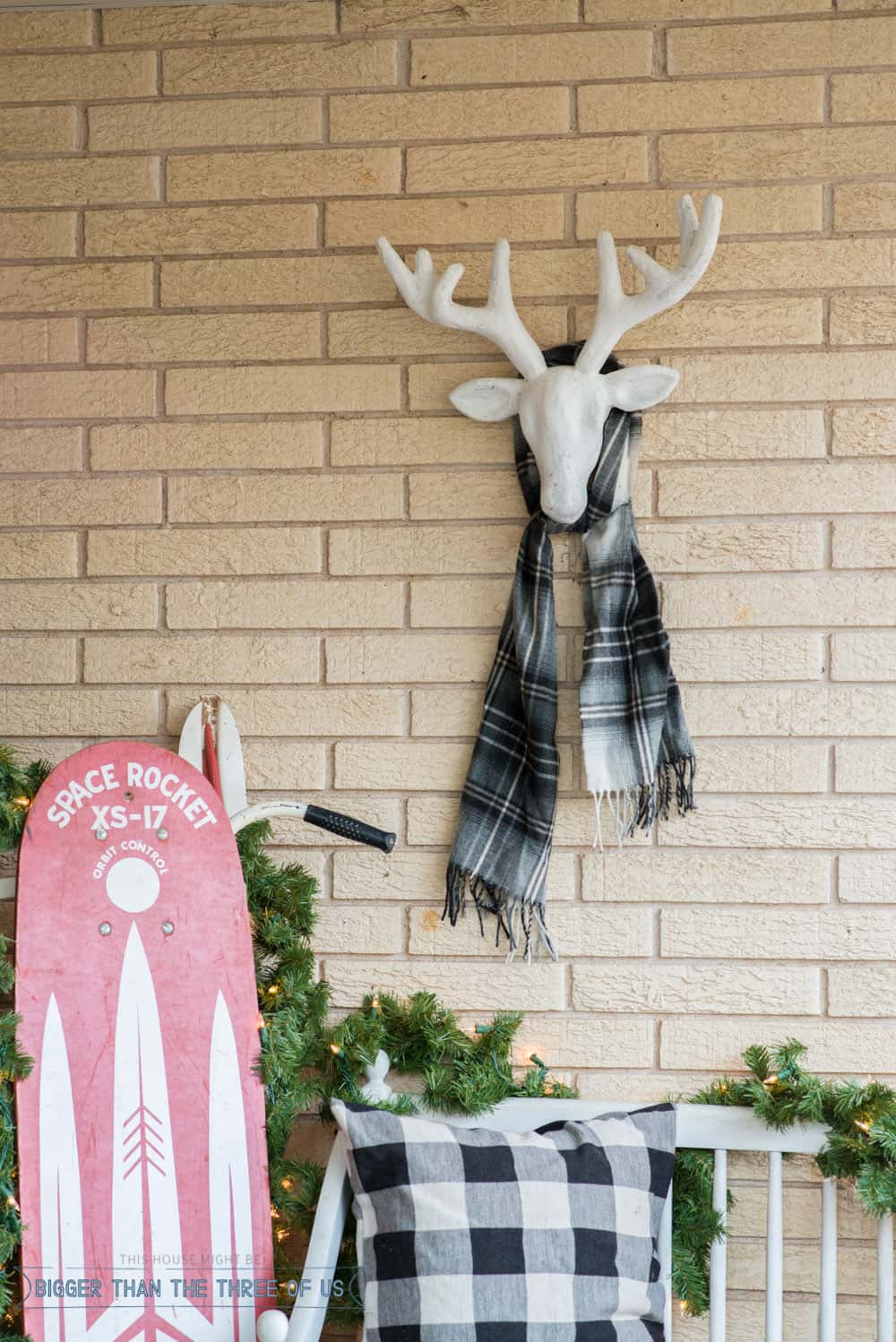 …