You guys, I'm totally C.R.A.Z.Y! When I finished the One Room Challenge back in the Spring, I told myself that I'd be crazy to do it again. Well, I'm at it again and this time I know I'm plain crazy. In the midst of trying to tackle the kitchen and my busiest season of work, I'm throwing in a dining room makeover. I'm not talking about formal dining room, but our eat-in kitchen space. It doesn't need a ton of work but I have some pretty awesome plans that do require work. Does that make sense to anyone other than me?
Before I get too far, let me back up and explain what the One Room Challenge is for those of you who might not know about it. The One Room Challenge (ORC) is hosted twice a year by Calling It Home. Designers and bloggers come together to tackle a room over the course of six weeks. It's really exciting to be watching all the rooms come together and the progress posted on each room each week. The usual posting schedule will be on Thursdays, but I have a prior post collaboration for this Thursday so you get it a day early.
So, are you ready to see my space?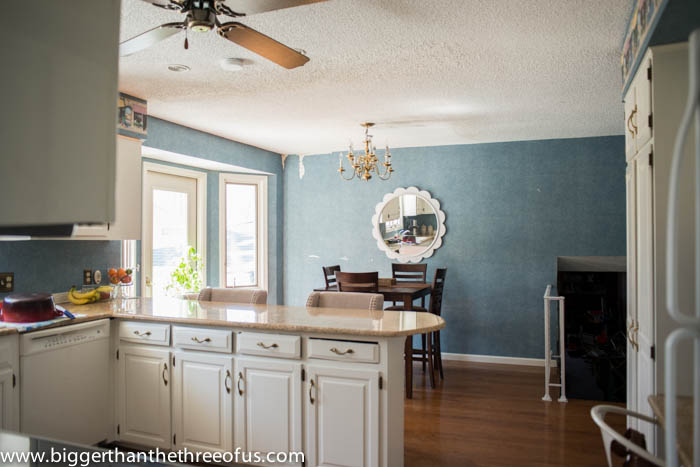 …