Peel and Stick Tile is super easy to lay and lasts for years and years. We've had it for a long time, so I figured it was time to share more about how we laid the vinyl tile, how to grout the peel and stick tile and how it's held up.
Sometimes a temporary project that you think will only last you two years or so, ends up lasting 6 years and is still going strong! When we replaced our carpet with peel and stick tile from Lowe's, I thought we'd be ripping it back up after a few years. I didn't think it would hold up all that well longterm and I thought we'd be making a move to completely cut our master bathroom sooner rather than later. Products surprise you though and plans change. One thing has led to another and we still have the peel and stick floor tile in our bathroom 6 years after we installed it and it's looking just as good as the day we laid it.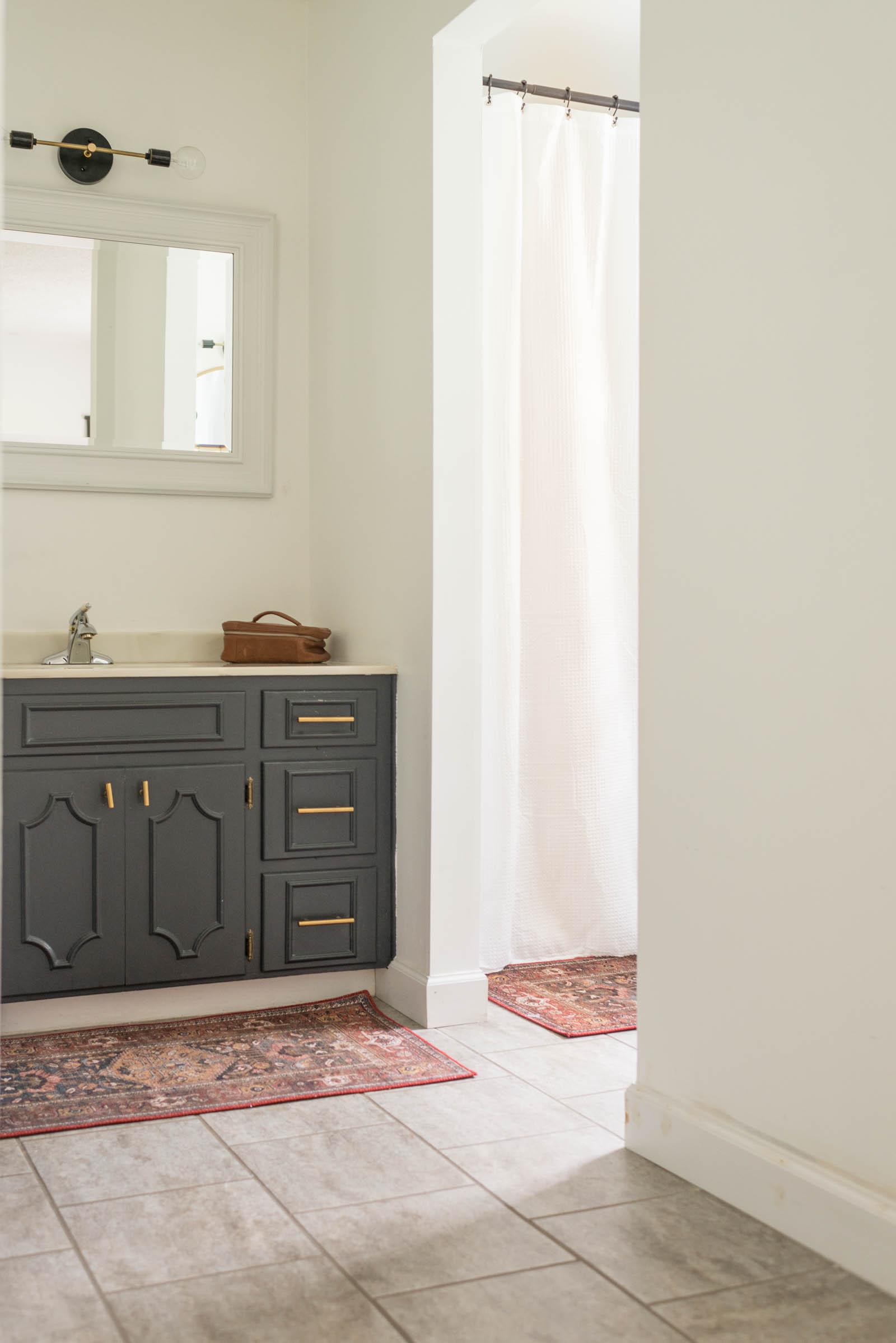 I spy baseboards that were never painted after we installed them. Oops!
…