Let's talk wood flooring. Spoiler, I ordered wood flooring last week! Yay! I'm so excited, well nervous, but excited. Let's talk about what we considered first and then I will tell you what we ultimately went with.
Our town has a mill, called Vermillion. They mill red and white oak in 3″, 4″ and 5″ planks. Their flooring comes unfinished, meaning that you have to have it installed, stained onsite and then have a clear coat put over that. The process for the install is much longer because of the dry times for the topcoats. I had originally gone to Vermillion last year and loved their milled flooring, prices and just that they were local. I was scared off because of the extra work the unfinished flooring would be. Vermillion also sells pre-finished hardwood and engineered hardwood but everything I liked was way out of my budget. #storyofmylife
So, basically last year, I had gotten my samples from Vermillion, checked out other local flooring businesses and ordered samples from BuildDirect.  It all seemed overwhelming.  Money was tight on being able to do the main rooms that we wanted to do (1500 sq feet) and having it installed. So, we decided to wait. We DIY lots of things around here, but the flooring is just too much for us to tackle. We have a custom circular staircase in our entryway, which we knew would be a huge undertaking to create custom stair treads for, as well as two different circular trim pieces. So, this wasn't going to be a DIY project for us. As usual though, I have found ways to save on it and will share those at the end!
So, fast forward to this year and the last few months. We are finally ready to pull the trigger and just get 'er done.
Over the last 6 weeks, I have ordered more samples (mainly from BuildDirect) and gone back to the stores in our area (including Vermillion). Luke and I both love lighter wood flooring, similar to these: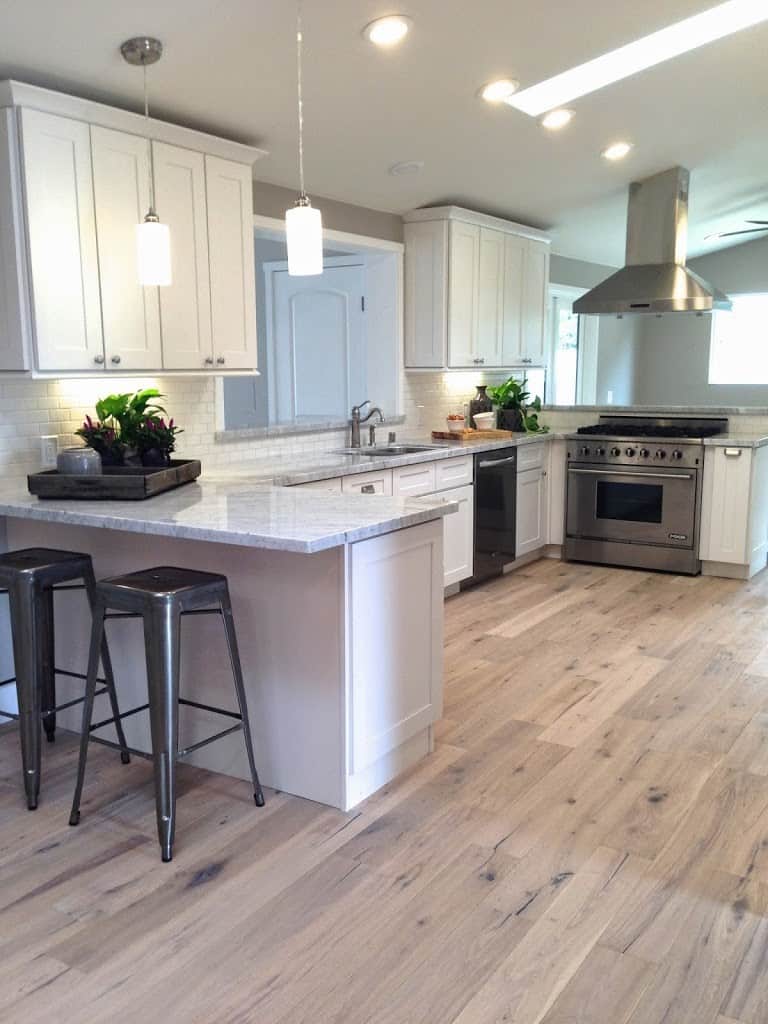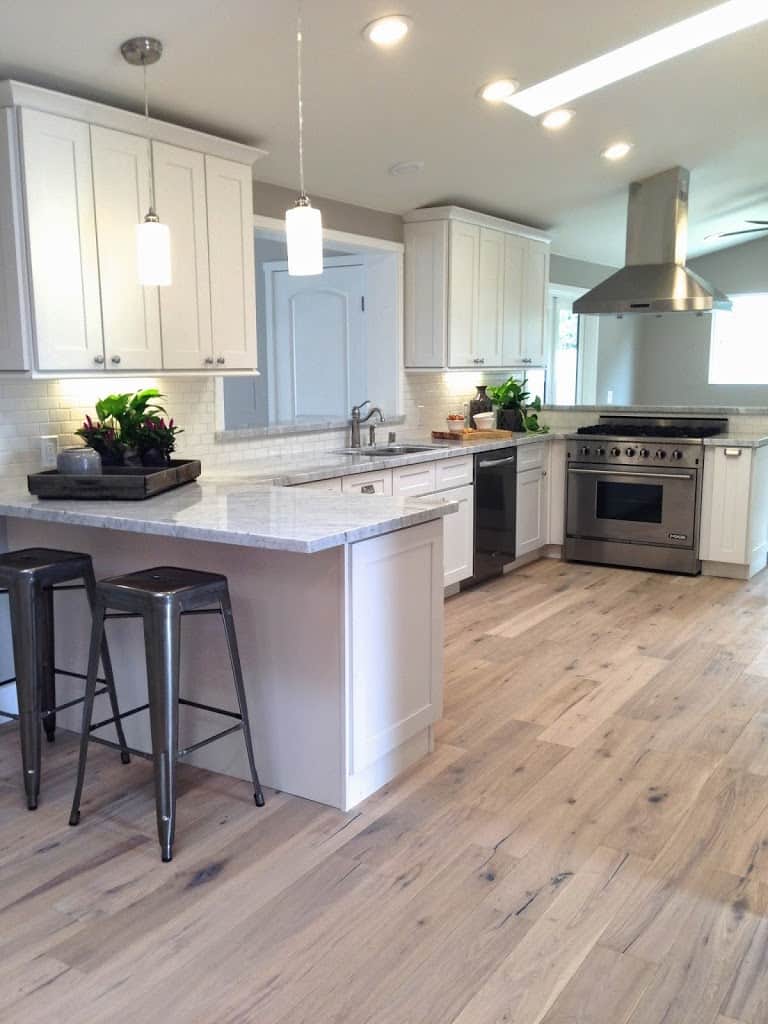 …