Happy Friday, friends! I made it through another week of summer… I'd call that an accomplishment. Ha! It seems like the dishes have been piling up, laundry is overfilling all our baskets and we have clutter everywhere! We are trying to squeeze in the last few days of summer fun and our house definitely shows it. Well, most of our house minus our bedroom, the living room and our guest bedroom (that was just cleaned for this post!). Our living room stays clean most of the time. Is that weird? We hang in there quite often but it's usually reading books, which we do a few times a day; or watching the tv, which we do in the mornings and at night. Greyson is old enough that he doesn't have toys scattered all around anymore. Most of the time, he's playing with legos in his room or he has art strewn across our dining room table. The table is one area that DOES NOT stay clean. Anyways, today I wanted to chat about Freshening up the Guest Bedroom. 
It hasn't been all that long since I decluttered the space. I had to look back to see the date, but it was over six months ago. I guess it has been longer than I thought. Since I'm constantly decorating, rearranging, and making new projects, decor pieces move in and out of rooms. So, most rooms change pretty frequently. This room has been through small changes since I revealed the space back in 2015 for the One Room Challenge. I'm the kind of decorator that reveals a space and then constantly tweaks it. After a few tweaks (or a year or two), I finally have something I really like. Today, I want to share a few new adds to the rooms as well as a few takeaways.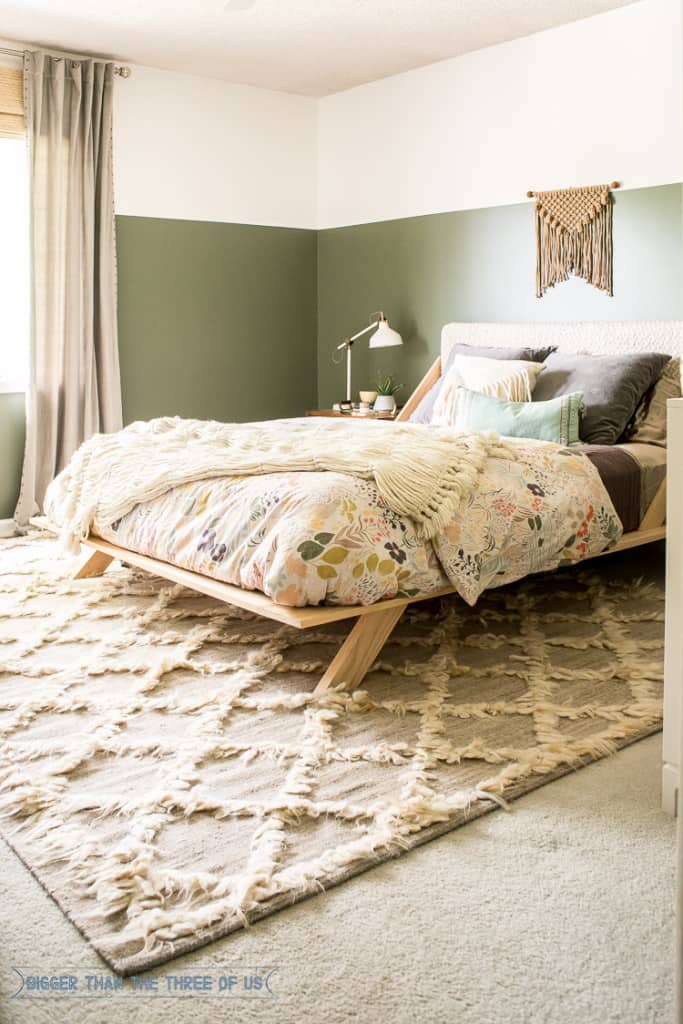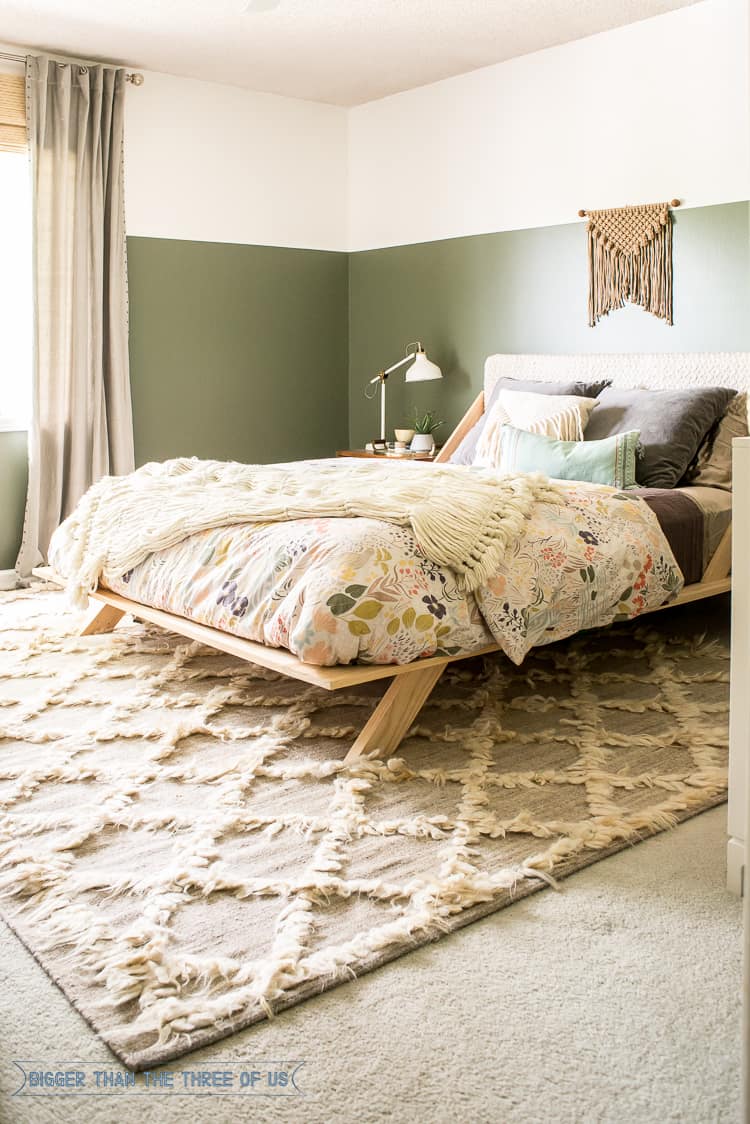 I tend to over-decorate. Trying to fit too many things in one space – I'm guilty of that. I think it looks good and I live with it awhile and then it just starts feeling overwhelming. So, the first thing I did was take things off of the dresser, nightstands and the walls. I had this beautiful vintage painting to the right of the curtains and, although I really love it, I love the space even more without it. The nightstands got a more minimal look and, again, I feel like less is more here. This room has a lot of texture and visual interest, so maybe the "less is more" approach here is what works….