Are we to the actual middle of Summer yet? It seems like it here in Missouri. Actually, it seems like it's close to being over. School starts in early August, so that only leaves us a few more weeks of soaking everything in. We've been filling our days with swimming, swimming and more swimming. Well, add in science classes and summer reading and you really have a good view of what our summer days look like. Not much gets done around here lately, but lots of memories are being made. The important things are being done. =)
A few months ago, I started a patio makeover series. Do you remember that? I totally fell off the bandwagon, but the gist of it was that I wanted to give our patio a spruce-up on a very tight budget. Like I said, I fell of the bandwagon.
When Ursula from Homemade By Carmona asked me if I'd like to take part in a Garden Party, I jumped at the chance. What's a "Garden Party" you might ask? Well, it's basically a load of garden, patio, outdoor inspiration coming to you from a group of awesome blog friends. So, naturally, when you fall off the bandwagon in revealing a patio spruce-up… you totally say yes, when someone else asks you to reveal one. LOL!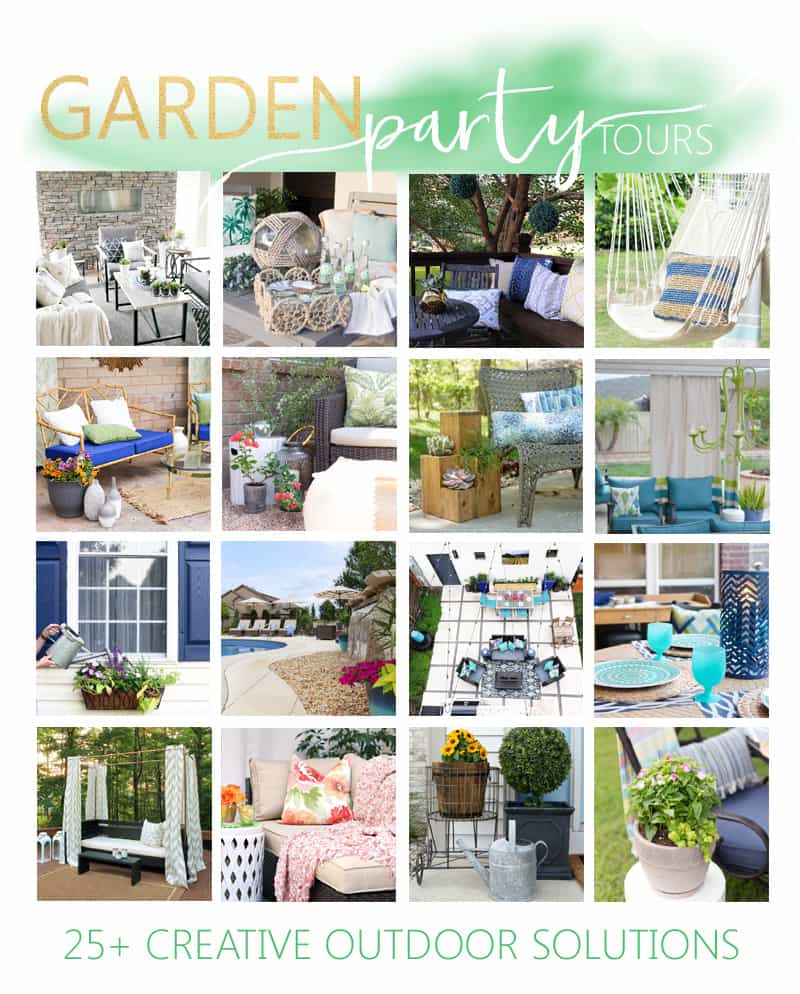 It was the little kick in the rear that I needed to just get everything freshened up.
So, without further adeiu… welcome to the Modern and Bright Summer Patio Reveal.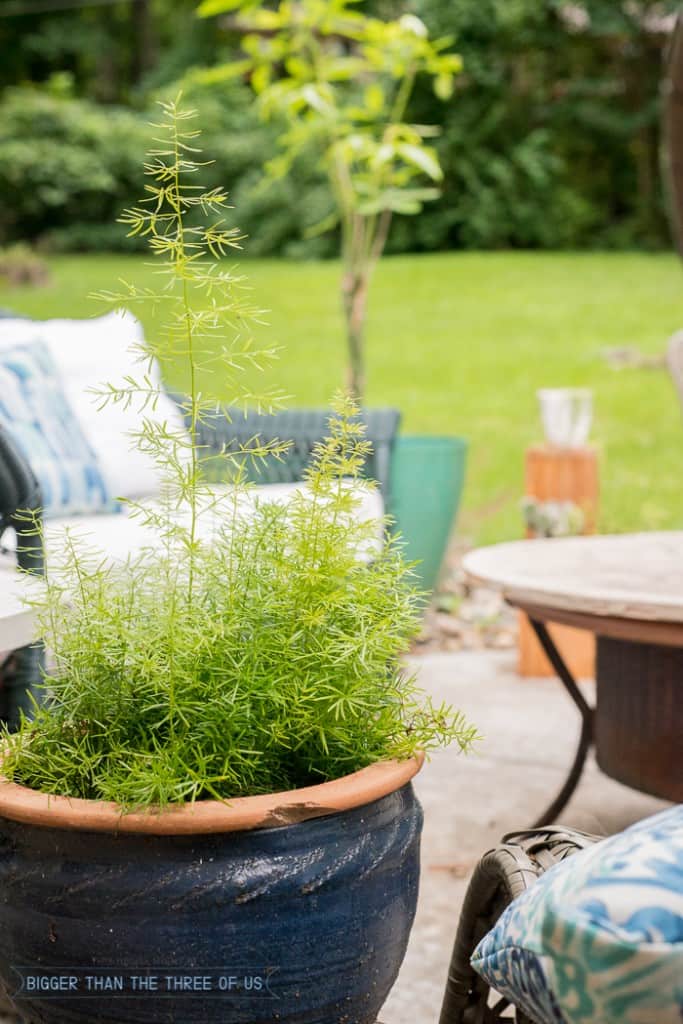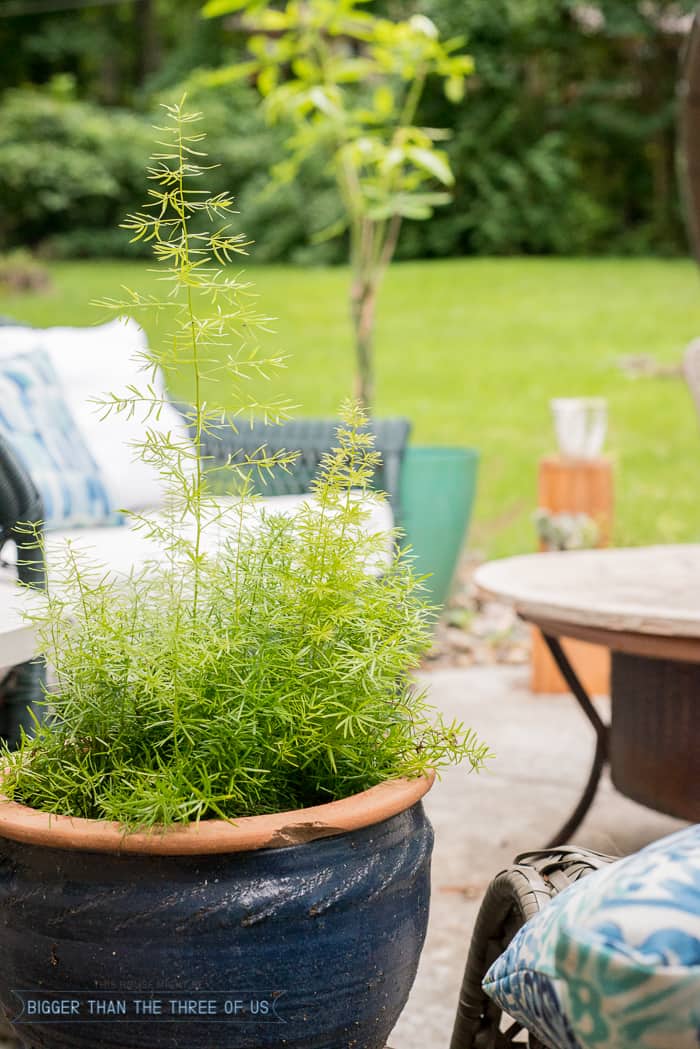 I added a few new plants (like this asparagus fern) early this summer. I love the texture that they add to the space and really can't wait for the fall when I can bring them indoors to add more life to our indoor areas.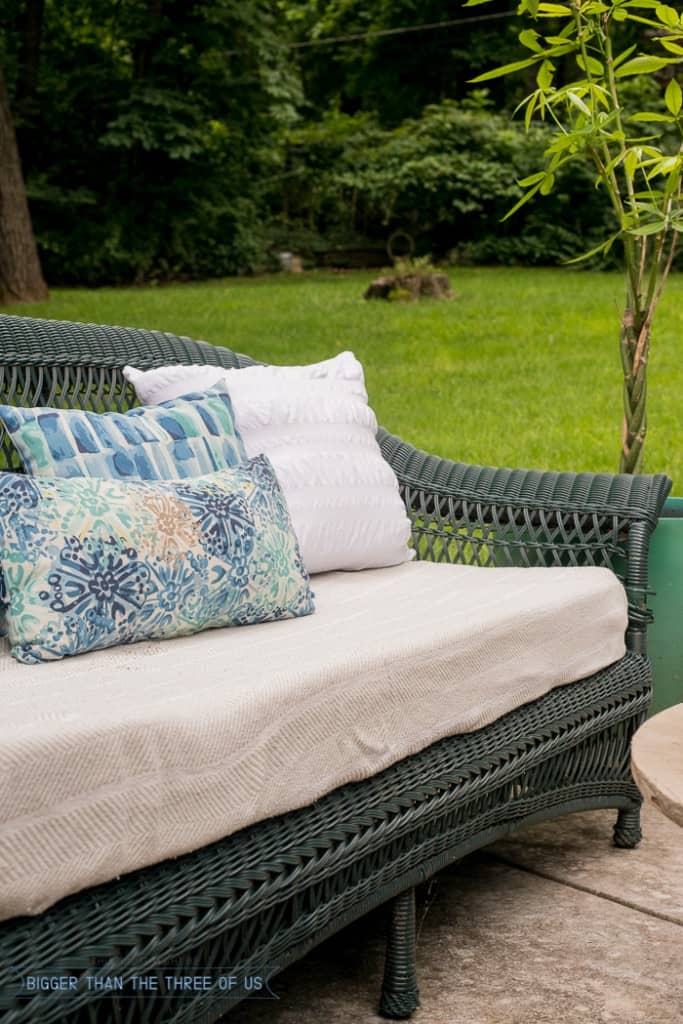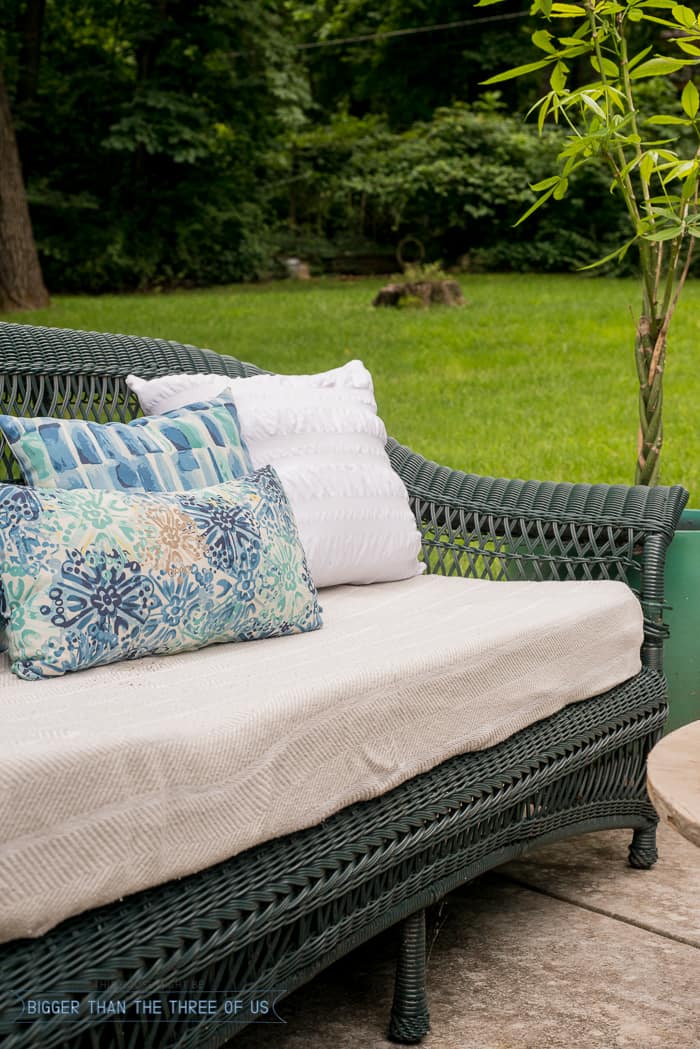 …