Don't throw your old, faded patio umbrella away! Learn how to paint a faded patio umbrella while reading about my patio umbrella makeover.
Sometimes, we are so quick to toss the old and just buy new. I think that can be the better option but isn't always. For outdoor patio furniture, cushions, umbrellas, etc., they fade over time. Tossing all the patio equipment every year because of sun exposure just isn't feasible over here. Learning how to make our fabrics more sun resistant and reviving the old pieces are in the budget though.
So, if you have a faded patio umbrella, let me tell you, you are in luck today. I'm walking you through the process of how to paint that umbrella and even sharing how long you can expect it to last.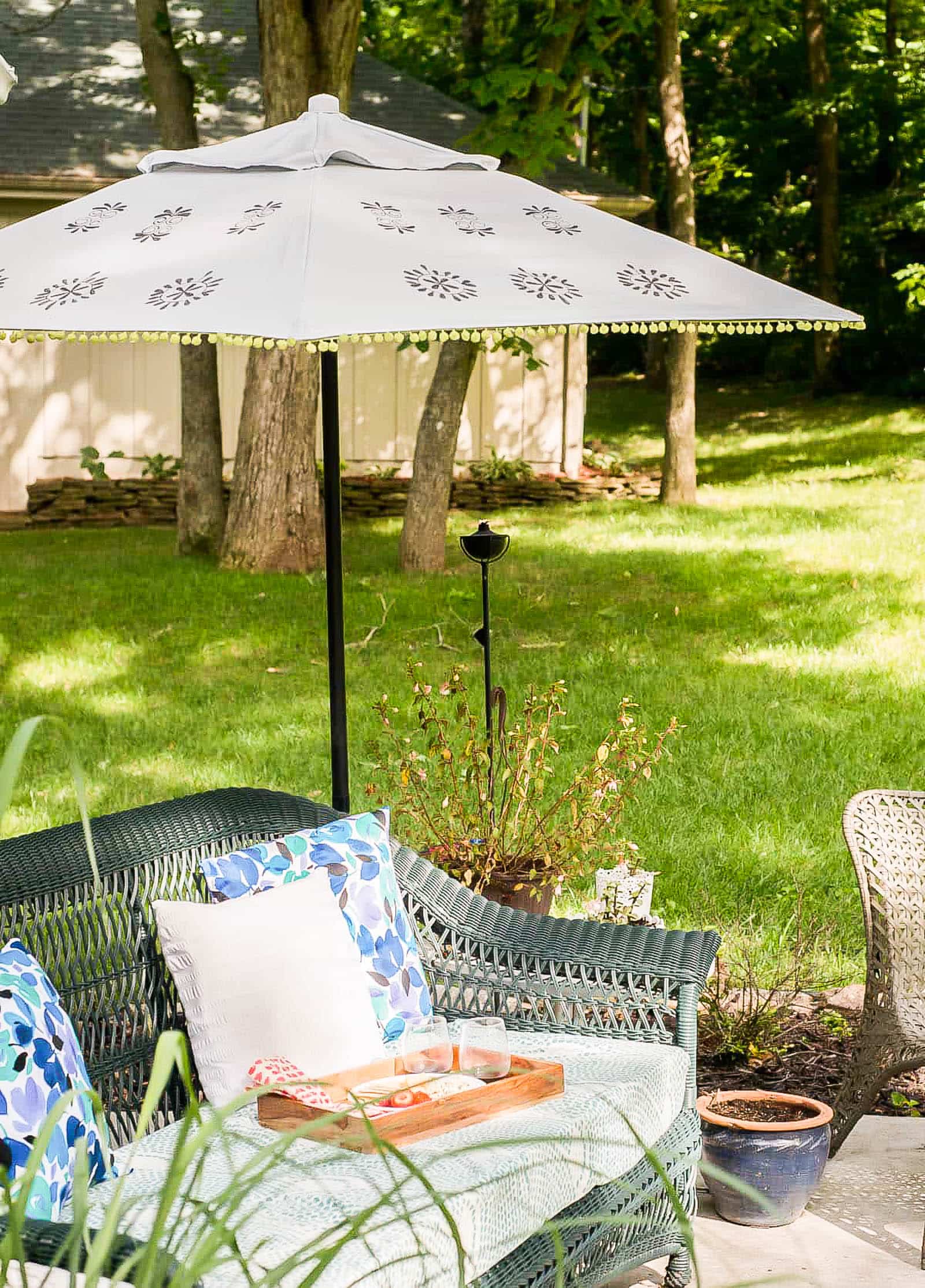 …