It's the second week of patio spruce-up on a budget. Check out the first week of patio spruce-up if you missed it. Today, I want to share a much needed but SIMPLE project – a DIY Plywood Plant Stand On Wheels. We have a few larger planter pots and need to be able to move them around a bit on the patio. Those suckers are heavy, so we needed a rollable plant stand. If you've been a reader since last year, then you know that we created this DIY Plant Stand: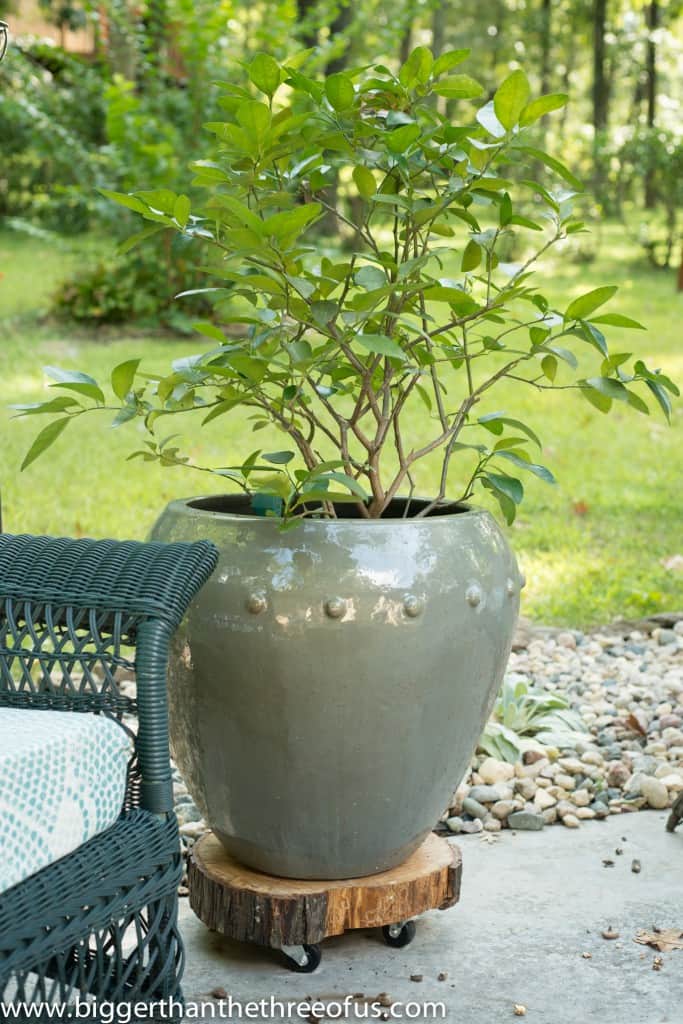 Today's project has the same idea but is made using scrap wood. We tend to have scrap plywood around and I was curious to see if I could solve a problem and use some of it. The outcome isn't quite as cute as the DIY stump roller, but it's functional and definitely more heavy-duty than the plant stand rollers that you find at the hardware stores.
Ready to see?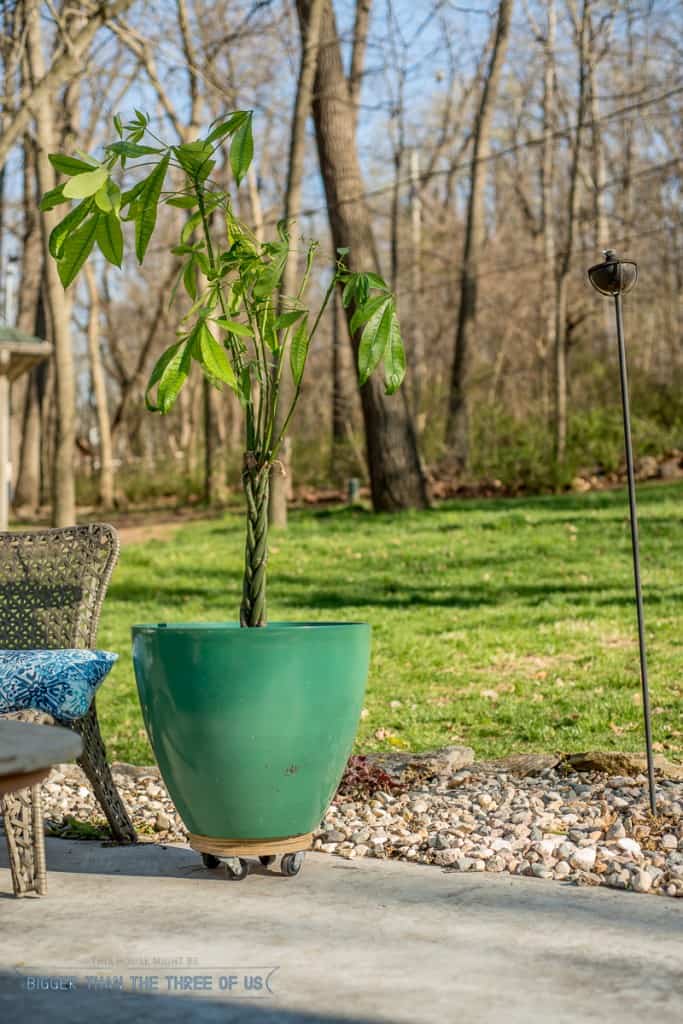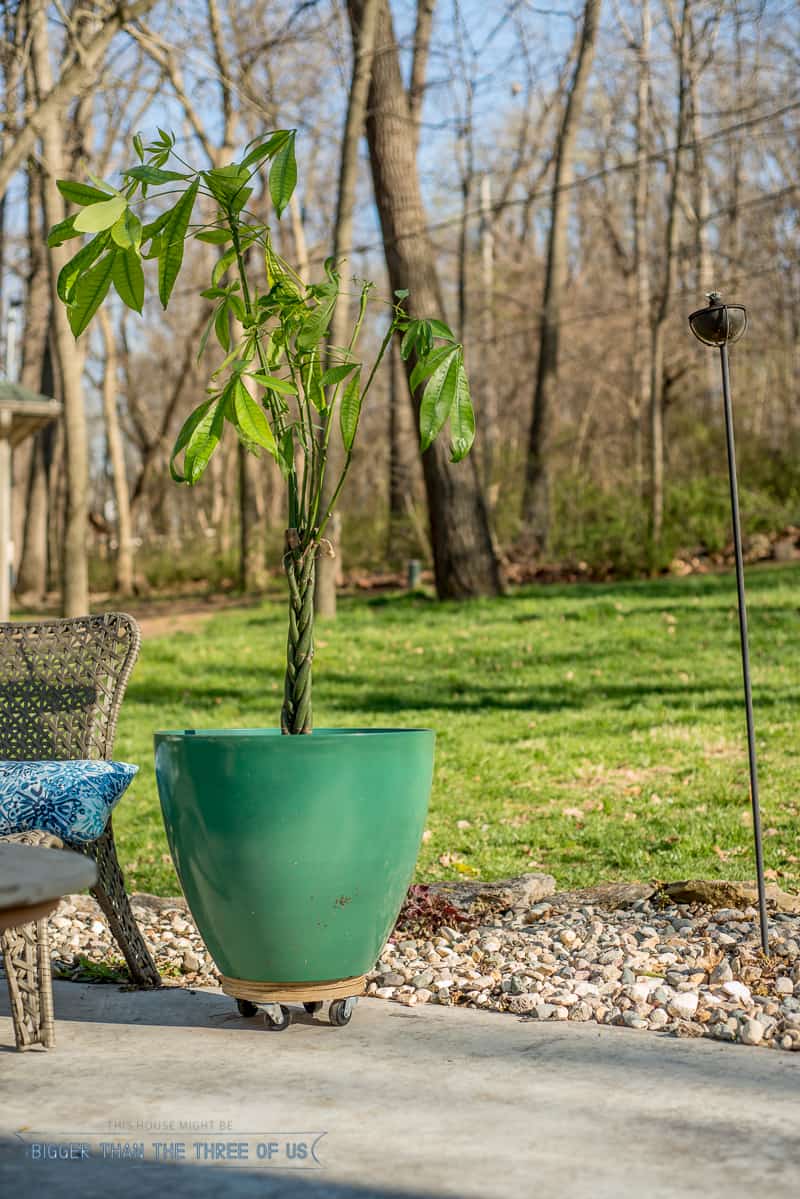 Before we get into the tutorial, how sad is our money tree? I could never find a good home for it over the winter and it just lost more and more leaves. I'm hoping it will perk up over the summer.
…