We finally took care of the disgusting ceiling eyesores (attic fan, smoke alarm and grate). Remember this?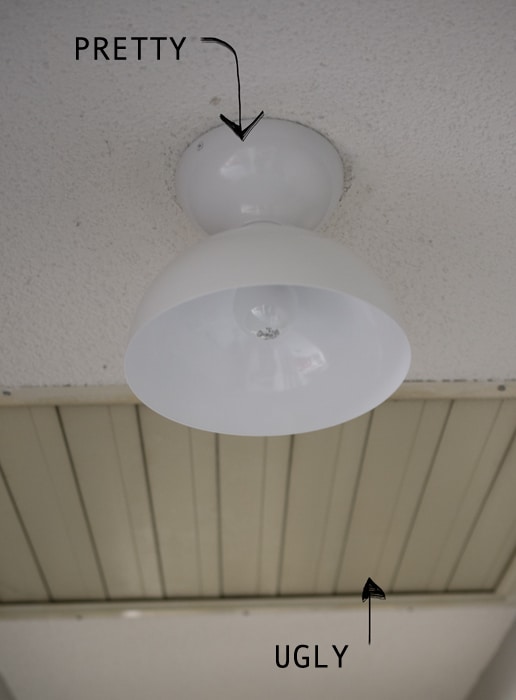 (After taking that picture, I realized how ugly the light bulb was as well!)
Solution… chrome-tip globe shaped bulbs.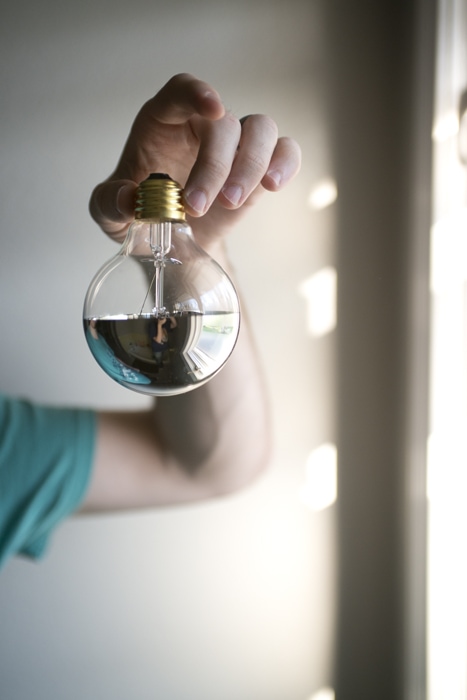 Already looking better…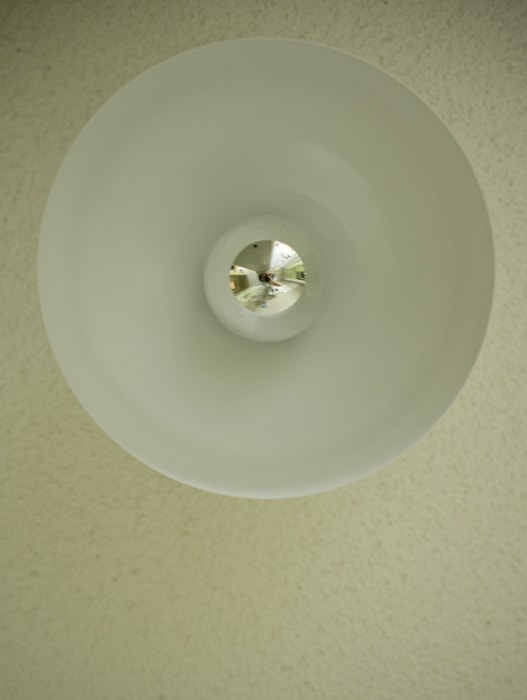 After putting the new bulbs in, we took down the grate, smoke alarm and attic fan. They all got washed and spray painted. The grate and smoke alarm looks brand new. I didn't realize it, but the attic fan has some streaks (?) in the coating. It's definitely more noticeable in the picture than it is in person. I'm still debating on whether to take it back down and re-coat it.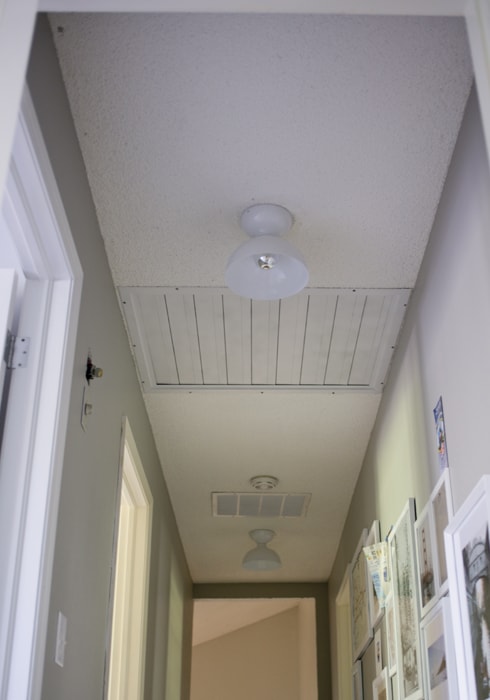 I'm so in love with those light bulbs! They have regular shaped one's as well and they are 1/2 off right now. I'm trying to figure out where I could put more of them. =)  Maybe I should just start a stockpile, since I know I would never pay full price for them.